Introduce yourself!
Hey! My name is Ste Wing. I'm a freelance stylist and creative, born and based in Manchester UK.
There are many aspects to what I do. I'm a global ambassador for many fashion and lifestyle brands, whilst being an influencer and model. That's all on top of working as a barber and platform stylist for the last twelve years. I most recently opened the OAO THE VAULT – MCR, which is a one of a kind creative hub and platform.
What does "fashion" mean to you?
Fashion is the way to express yourself. You can take on different trends from around the globe and introduce them into your own personal style.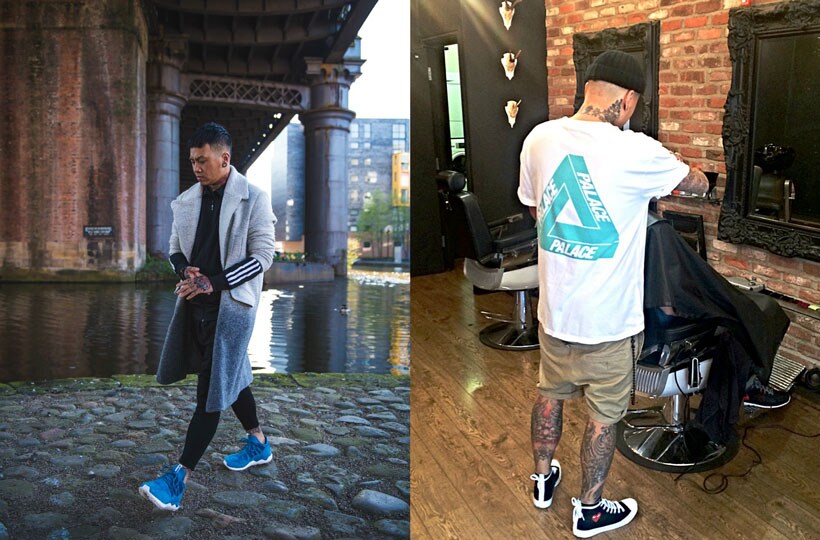 What places in the world come to mind where fashion is always on point?
I'm lucky enough to be able to travel the world with my work, so I get to see firsthand the different trends that are on offer. It all depends on the time of year and seasonal drops for me. Fashion is growing and changing faster than ever. I'd have to say Tokyo, Japan has by far the most eclectic mix of styles, and the people there are always on top of their game. That said, Europe is home to some of the biggest fashion houses and brands!
How important is fashion to you?
Fashion to me personally is very important. It's given me the opportunity to carve a very successful career. With the personal styling side of my work, it's important that I'm on trend with what's new and can feed this back to my clients.
Who inspires you?
I take my inspiration from all over… from every day things, from the people I meet to the city and countries I travel to.
There isn't one thing or one person that I take my inspiration from. That's what makes a more individual style. You shouldn't completely take someone else's style, but borrow aspects and create your own.
A lot of fashion is driven from London. How are you going to put Manchester on the map?
Yes, you're right, a lot of fashion trends do come out of London, but I believe this is because the capital will always be more of a free place to express yourself with people judging you. As for putting Manchester on the map, I'd like to think that I'm doing and have done pretty well in that department. Being one of four influencers worldwide chosen to shoot the adidas global campaign for the Tubular. I shot that in Manchester.
With my project OAO – THE VAULT I have the exclusive rights to carry some of the most high-profile brands from around the world, that are only available from my space in Manchester. You've got Hidden Lab, AskYurSelf and more.
What hot footwear are you feeling this year?
My footwear of 2015 would have to be the Y3 Qasa High. It's returned and made its mark! Not only on the runway, but also on the circuit as one of the most wanted sneakers within the growing community of style bloggers and influencers worldwide.
What's the hottest drop for this summer?
The sneaker for summer 2015 for me would be the Nike Sockdart x Fragment design. A timeless silhouette; really comfortable and breathable. With a general release of the shoe there will be some exciting colourways coming.
What's your mission, creatively speaking?
There isn't a mission or one main goal, it's more an ongoing project. A project to build and grow my lifestyle brand that is OAO.
Tell us about OAO?
OAO is a lifestyle brand and platform. Whether it's fashion, style, arts, music or sneakers, it's a creative platform for others to feel free to create and intermix with other creatives. Using the wealth of experience and recognition that I have gained over the last twelve years in the industry. I also have the unique ties and exclusive rights with some of the most wanted international independent brands in Europe and Asia, to showcase them within my space. Everything is exclusive.
For those who you inspire what is your motto you live by?
BE TRUE TO YOU. BE YOURSELF. THERE IS NO OTHER THAT WILL BE YOU.
At which point did you realise that you're a stylish mo-fo?
I've never considered myself to be stylish… I'm just doing and wearing what feels right to me. I'm lucky enough to be doing what I love, and with that being influenced in fashion and style.
I get told that my personal style stands out, and with some of the biggest fashion houses and sportswear brands asking to work with me, that's when you realize your style must stand out and you're doing something right.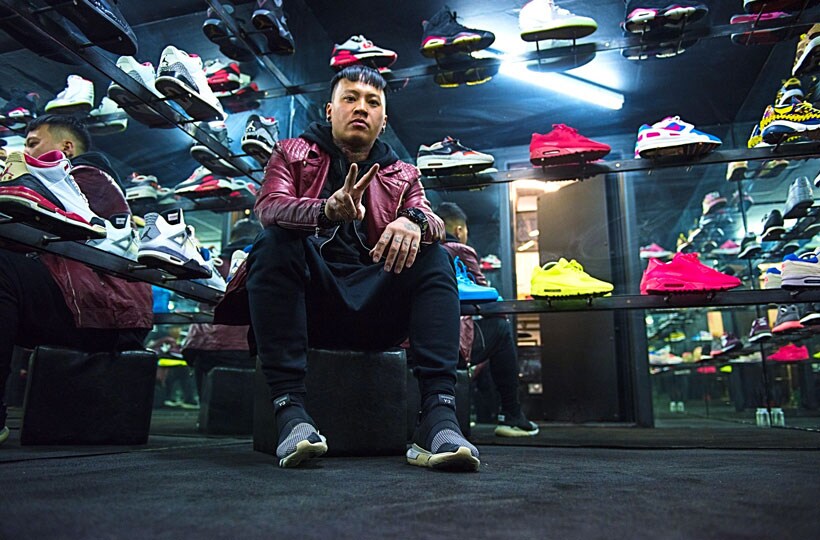 What trends are back in this year that you'll be rockin'?
Back this year is a number of things, like solid prints and block colours. The sneaker game is as strong as it's ever been, regarding bringing back old classics and retros. The Jordans, sock darts and the most recent Nike Air Presto.
Clothing is always changing so fast. I can see the oversized trend fading out and the more fitted and tailored items coming back in for summer.
You said you're loving Japan's style. How was your recent visit?
I've spent a lot of time out there in the last few years and managed to build a great relationship with Japanese brands, bloggers and style influencers. It's always nice when I get asked to return to shoot lookbooks and editorials, as they love the European vibe that I bring over. The Japanese are by far the most fashionable people out there. They are always ahead of trends and never afraid to showcase their unique twist on fashion. The likes of Kanye West, Lady Gaga and Pharrell, to name a few, travel over to Japan for style and inspiration.
What was your first big cop?
My first cop…. would be the NIKE AIR MAX 95 OG COLOURWAY.
How is life working in a barbershop?
I've been in the trade for twelve years now and I wouldn't change it for the world! Being able to have a craft that you can take anywhere in the world, that makes people feel good and look good, whilst working alongside your mates that have the same passion and drive as you… There is no feeling like a busy barbershop when it's full of loyal clients that you've built up over the years. You're all joking, having a beer, and just being lads in a cool environment.
What was the freshest cut you've ever done?
I can't really put my finger on the one freshest cut I've done. I've entered the barber of the year comp four times and been a finalist three times, winning it once as well. Being the first person outside of London to win it was a great feeling, opening the doors to other barbers in the UK to enter and prove there is a lot more talent outside of the capital within the industry.
Word of the day?
BELIEVE.
To see more from Ste Wing, head over to his Instagram or shop our Ste Wing inspired looks below.
STE WING LOOK #1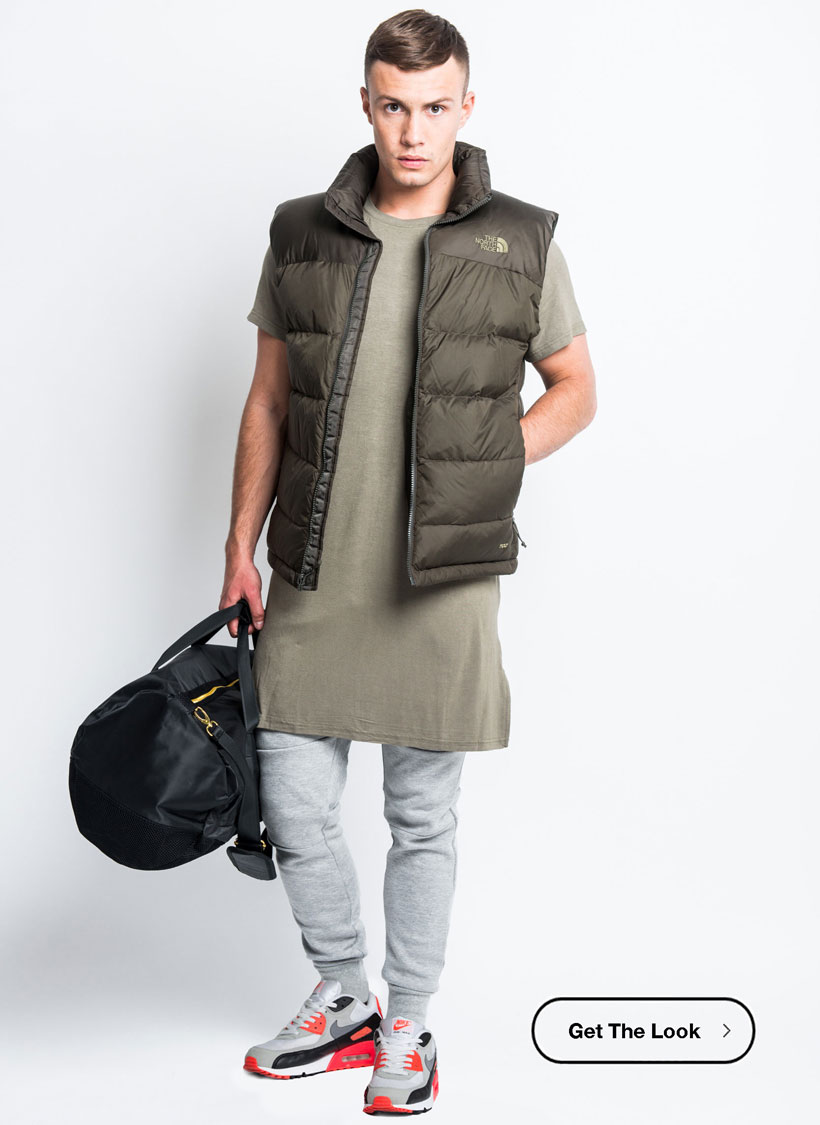 STE WING LOOK #2