Name:
Oliver Quinnell
Instagram:
@oliverquinnell
Age:
30
Job:
Hairdresser
We met Oliver on Shoreditch Highstreet, who was on his way for one last shift at work before he headed off to Ibiza to get his beach on.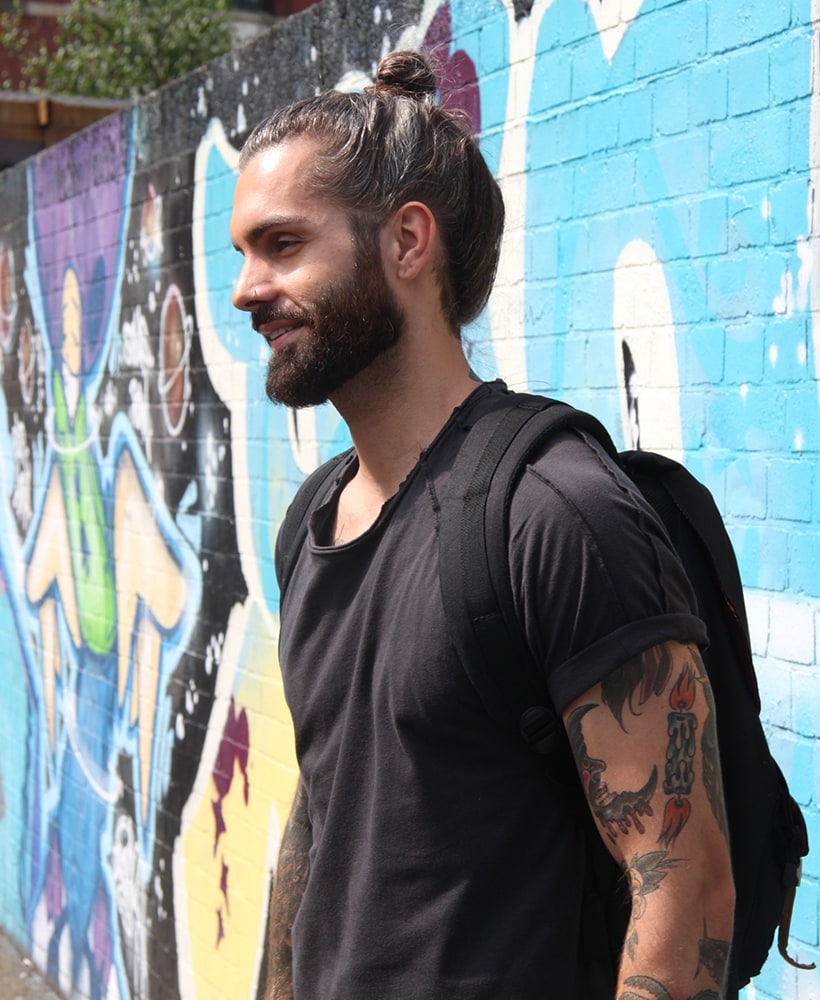 FA:
We're in Shoreditch. There's a lot of fashion going on here. What are your thoughts on fashion?
OQ:
Well, working as a hairdresser, I'm well into fashion. I have to be, it's part of my life. It's really important. Particularly here in London.
FA:
Can you describe your style to us?
OQ:
(Laughs) Well, today I'm covered in bleach from work! I'm just trying to play with it, style it out. I'm casual, that's what I'm about. I'm about to go to Ibiza, so I'm on my way to the airport. This is my comfortable look.
FA:
Who influences your style?
OQ:
To be honest, it's the people of Shoreditch. Since I moved to London my style has changed quite a bit. I wouldn't say I keep an eye on any one person, I'm not really into celebrities or anything. Just seeing new trends on the street is what keeps me inspired.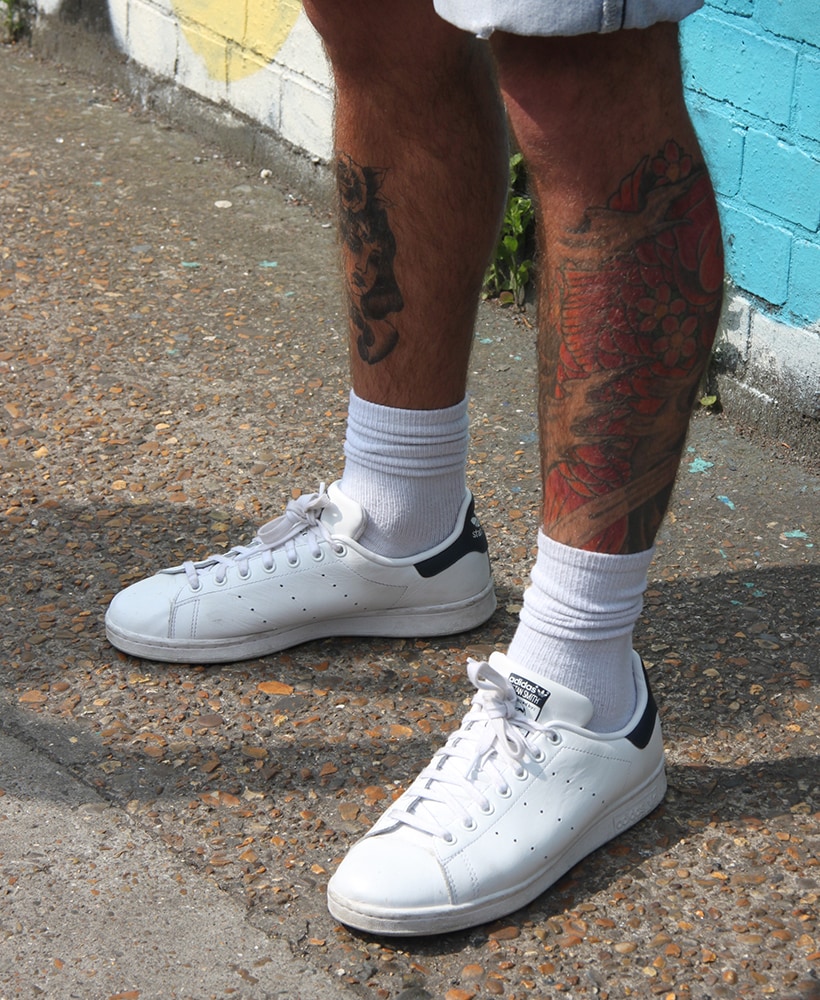 FA:
Cool. What street trends are grabbing your attention at the moment?
OQ:
I kind of struggle with clothes because I've got a tiny waist and broad shoulders, so I'm still into that sort of oversized, baggy look myself.
FA:
It's definitely working, man. You're looking good. So what's your word of the day?
OQ:
It's got to be "Fashion" hasn't it?
FA:
That's what we like to hear!
What do you think of Oliver's style? Will you be joining him in Ibiza this summer? Let us know in the comments!