Going going strong since it first blew up in the 1980s, the biggest name in Terrace footwear scene is without question adidas Originals, and there are five three stripes classics that football fans couldn't live without:
#1 GAZELLE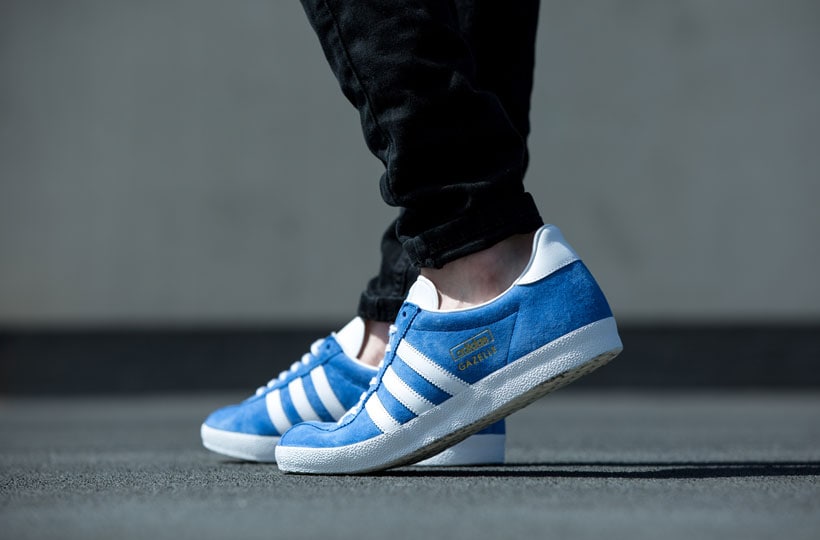 The big daddy of all Terrace trainers and the most famous worldwide, the
adidas Gazelle OG
first dropped in 1968. Introduced as an indoor sports shoe, it made the transition into fashion in the late 80s.
A slick looking silhouette on all sorts of feet, the Gazelle is the shoe of choice for BritPop giants like Noel Gallagher and has also made itself a staple in hip hop culture.
#2 HAMBURG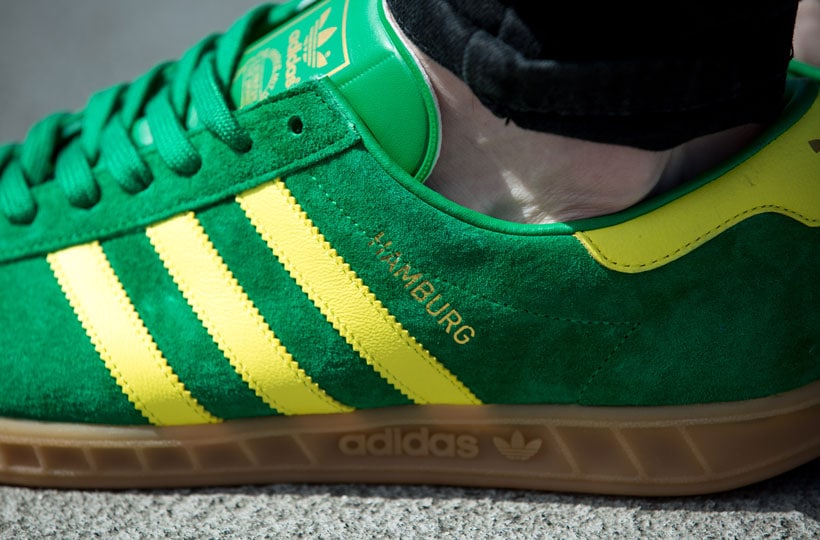 A close cousin of the Gazelle, you can easily spot an
adidas Hamburg
thanks to its gum sole with distinctive grooves. Released in 1982, it was the most popular trainer in adidas' iconic City Series and is still as big today.
Named after Germany's second largest city, the Hamburg is the sign of a Terrace lad who really knows his stuff about looking sharp on match day.
#3 SAMBA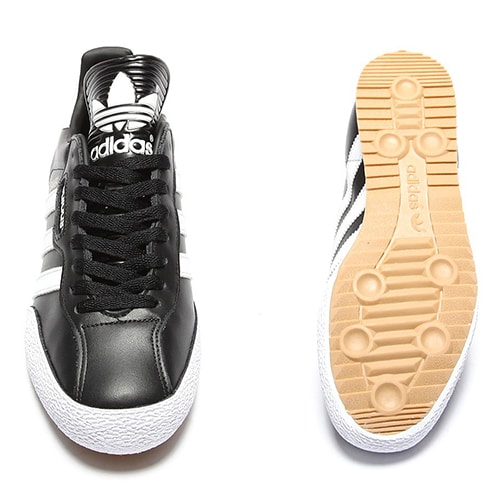 One of the older silhouettes in adidas' arsenal, the
Samba
landed in stores way back in 1950 as a football training shoe.
Considered one of the most influential trainers of all time, aspects of the Samba have been imitated in countless shoes since their release. The slim silhouette and protective tongue even went on to influence adidas' skateboarding kicks later down the line.
#4 SPEZIAL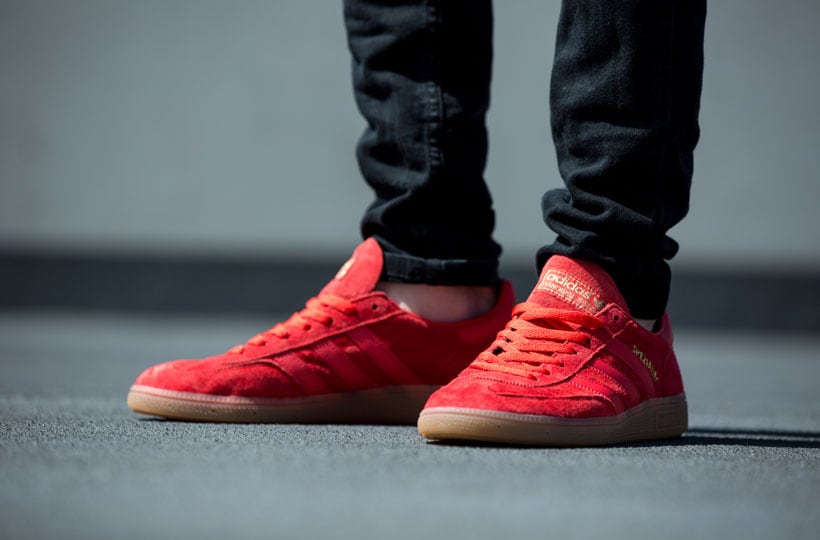 The Spezial
joined the adidas Originals family in 1979. Another indoor sports shoe, it became legendary in the Terrace scene and has since gone on to inspire gallery exhibitions of adidas' rarest and most sought after silhouettes and collaborations.
Spezial by both name and nature, these trainers are a vintage classic and still a firm favourite amongst footy fans.
#5 DRAGON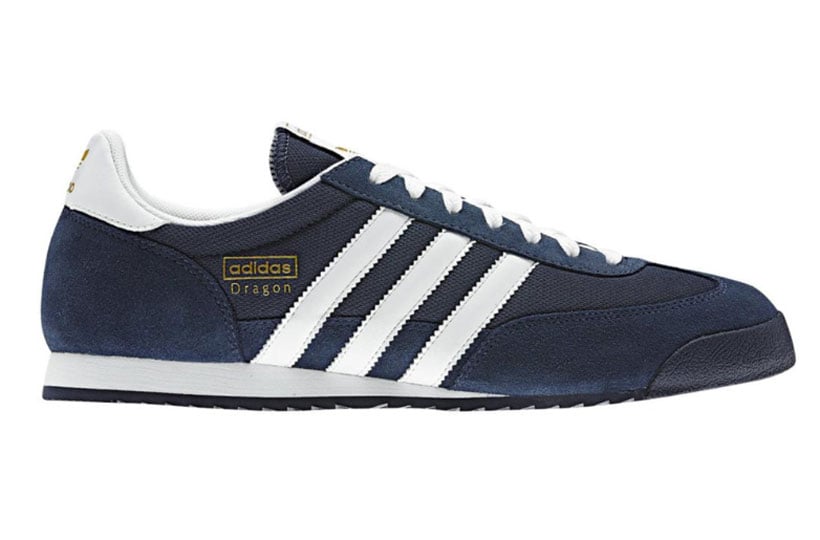 A super-slim retro runner, the
adidas Dragon
brings the heat to footy grounds all over the country. Combining the typical trainer suede with a mesh upper, it takes breathability to a level no other Terrace silhouette can offer.
Stark three stripes branding and a series of old-school colourways make this the shoe for many a match-goer.
Are you into your Terrace trainers? What's on your feet on match day? Let us know below!