A running technology that provided exceptional motion control and appeared in several of their key silhouettes, they launched the technology in 1989. Today, it's a stand out feature in loads of their styles.
It was only last year in 2014 that PUMA reissued their famous Trinomic XT1 and XT2 retro runners. This special reissue marked PUMA's reintroduction of the Trinomic technology, and was followed by further Trinomic releases. The return of the XT series was celebrated by a huge PUMA event held in an abandoned bunker in London. The event showcased the brand's XT shoe archives and the revolution that was PUMA's '80s-'90s Trinomic technology. PUMA even brought back the iconic green shoe box that housed the Trinomic styles back in the day.
In their accompanying video to the relaunch, PUMA designers Ron Perkins and Yoshi Yoshimura talk us through the challenges involved in bringing back a series that hadn't been seen for over twenty years. Perkins describes the XT series as a "game changer" for the brand when it was introduced in 1991.
The PUMA XT was the first implementation of the unique hexagonal system in the sole that signalled Trinomic. The cells were designed to collapse with movement, providing stable support for the entire foot. The Trinomic triangle logo represents the three benefits of the technology: cushioning, flexibility, and stability.
Trinomic appears in several key styles from PUMA's history. Here's a quick rundown of our favourites.
PUMA XT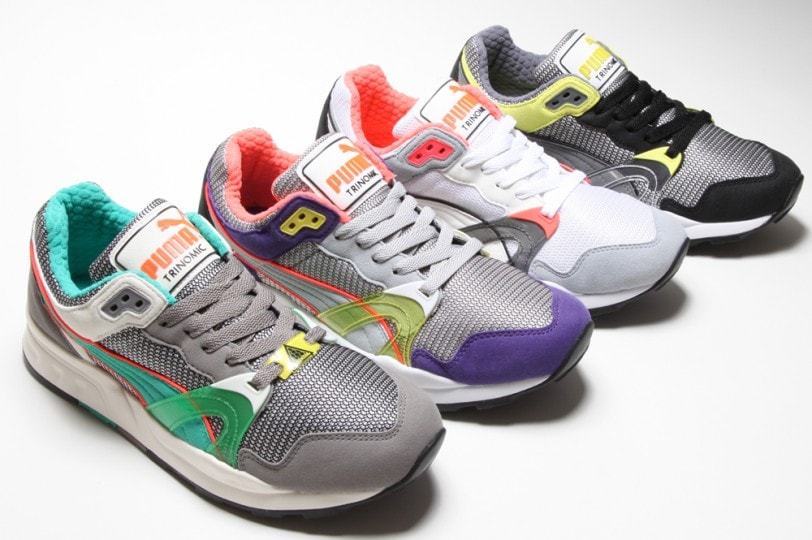 Trinomic's first superstar was the PUMA XT family back in the '90s. It's more aggressive than passive and more authentic than overdone. It's not about to wait another minute or decade to make new moves.
PUMA R698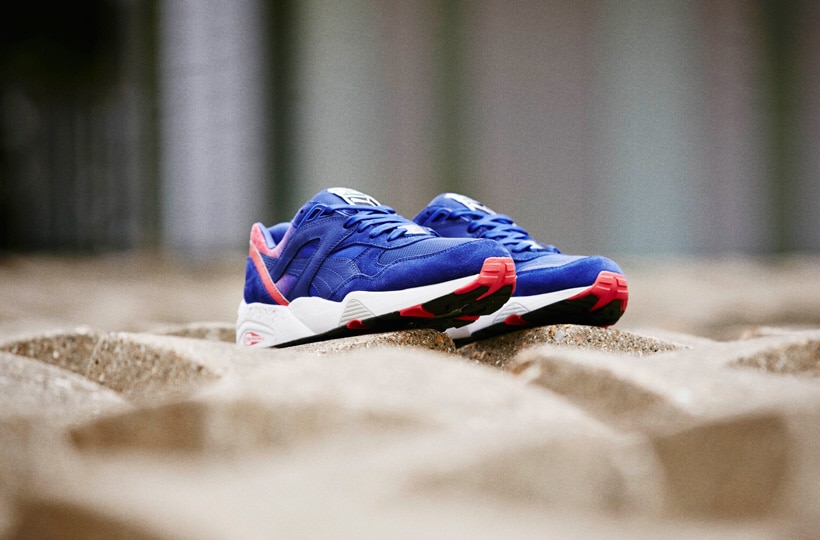 The Trinomic R698 is a favourite '90s runner from PUMA's back catalogue. Sharing the same tooling as the Disc Blaze, the R698 is an expansion of the Trinomic technology collection.
PUMA BLAZE OF GLORY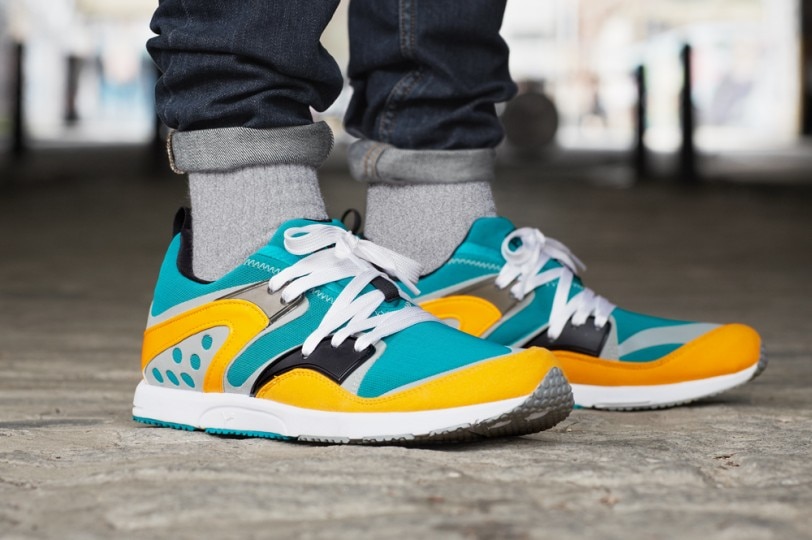 The Blaze of Glory is one of Trinomic's most distinctive running silhouettes. It continues to get re-interpreted throughout the seasons.
PUMA DISC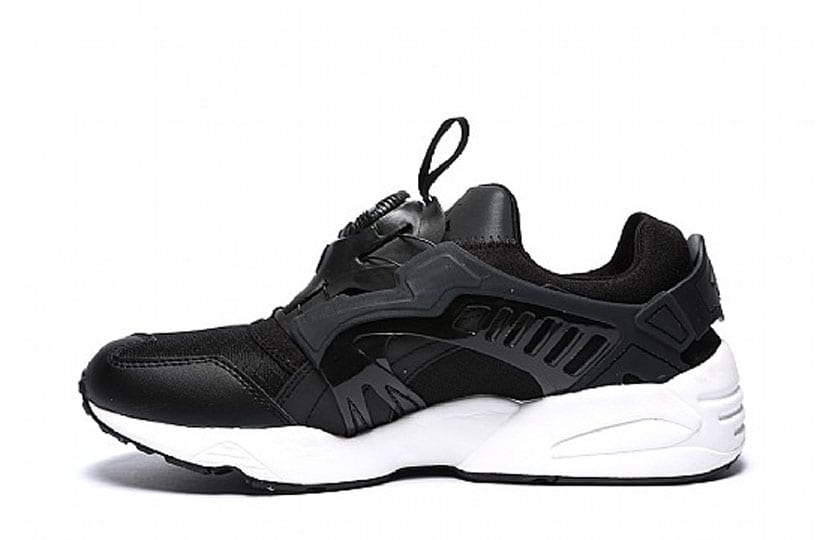 The PUMA Disc System was a groundbreaking venture in PUMA's history. The shoe meets the challenge of creating perfect synthesis between foot and shoe. The most famous Disc Blaze launched in 1992 and featured its famous disc closure system. When you twist the disc, the internal wires tighten the upper, increasing stability.
A new silhouette in 2015, it represents PUMA's proposition of the lightweight running shoe. Elements from the '90s Puma R698 were taken and built upon to create this new design.
Head online to shop our full collection of
Puma Trinomic kicks
.