In just a few years, Krept and Konan have risen from a couple of Croydon MCs to global hip-hop superstars. With their first full-length album, The Long Way Home, coming in at number two in the UK charts on release, they aren't just rappers, they're two of Britain's biggest urban music pioneers.
Now brand ambassadors for PUMA, we recently hooked up with the duo for a Footasylum exclusive photoshoot to celebrate the launch of the Evolution apparel pack and the Blaze Of Glory sneaker's first appearance in Footasylum stores:
KREPT
Casyo Johnson (aka Krept) got his MC name from his obsession with sneakers. First of all calling himself 'Creps', people kept accidentally replacing the 's' with a 't' until he finally decided to run with 'Krept'.
A big fan of the tracksuit and trainer combo, Krept reps this kind of outfit when he's spitting bars in the studio. Matching up the grey Evolution crew sweatshirt, grey Evolution track pant and black Blaze of Glory sneaks, this casual getup has a smart edge.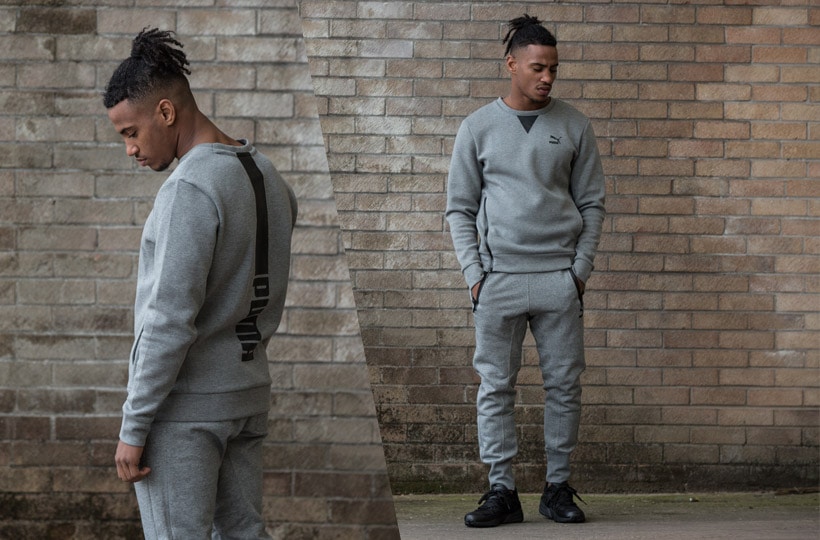 KONAN
Karl Wilson (aka Konan) was known for being a bit of a wild one as a youngster, flexing his muscles and causing mischief, his friends dubbed him 'Konan' after the famous Barbarian.
Now one of UK hip-hop's most influential artists, get the Konan look by combining the Evolution pack's stand-out black pieces with the white curved hem tee and white Blaze of Glory creps. The Evolution windbreaker jacket was a definite favourite of Konan's at our PUMA photoshoot, with its subtle branding and water-sealed pockets making it a standout piece of technical outerwear.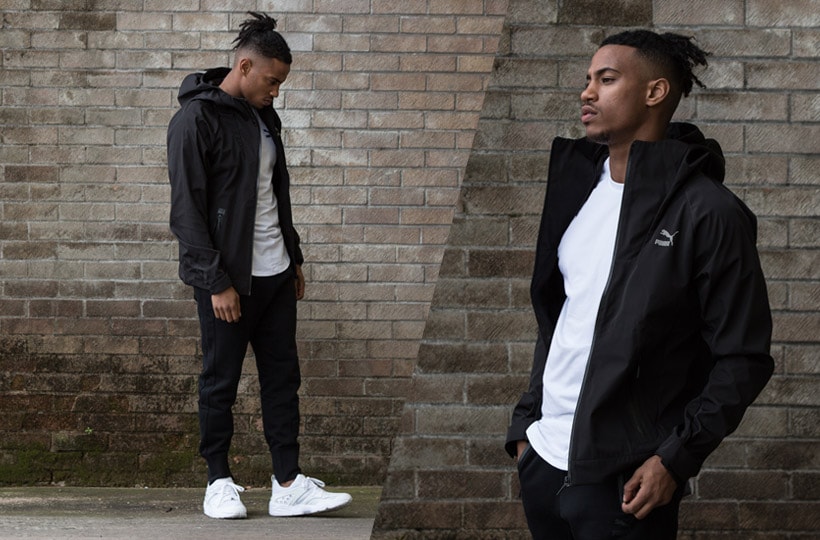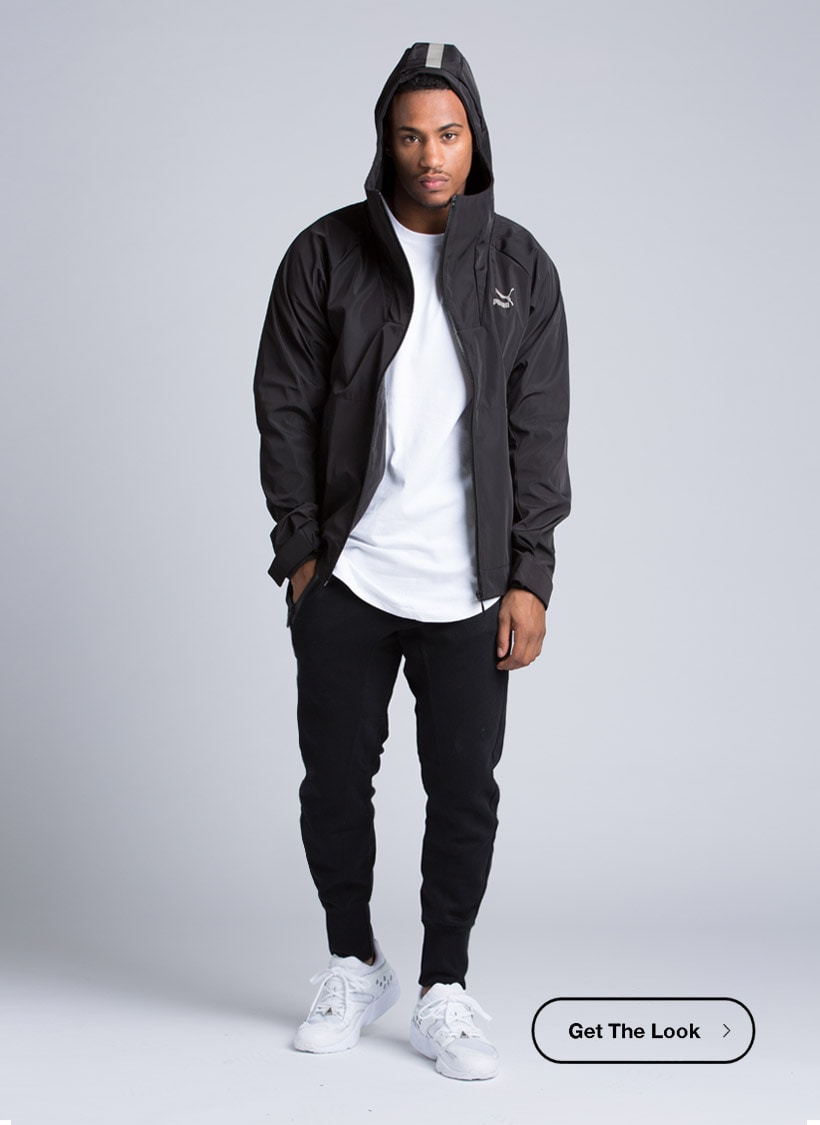 Want to check out the rest of the range? Shop all PUMA Evolution apparel and watch our exclusive interview with Krept and Konan over on the Footasylum site.