For a lot of us, we've officially spent more than a week at home now. And while it's easy to slump in front of the TV, there couldn't be a better time to explore new hobbies and interests. Though it may not seem it right now, there is so much you can do from home. Many people have begun to express their artistic flair, from breaking out the paints, to learning TikTok dances.
At Footasylum, we are advocates of learning new things, especially if it involves sneakers. Like us, we know many of you are big sneakerheads, so what could possibly be better than getting lost in a book about your favourite sneakers?
We spoke to Jason Coles, author of
Golden Kicks
and owner of a very impressive sneaker book library so we thought it was only right to ask Jason to give us his top picks on sneaker books. Here is what he said.
Sneakers by Howie Kahn, Alex French et al. (2017) @sneakersthebook
As much as I love sneakers, the people that have a passion for them are even more interesting.
Sneakers
by Alex French and Howie Kahn is full of personal anecdotes, opinions and revelations from some of the most influential people across sneakerdom. It was one of the first sneaker books to really get under the skin of sneaker culture and show why the stories on our feet have captured the passion of some of the most creative people in the world.
Collab: Sneakers x Culture, Elizabeth Semmelhack (2019) @easootb
Collaborations are where it's at today and in Collab: Sneakers x Culture, renowned shoe expert Elizabeth Semmelhack takes you through the whole story of sneaker collab. From the hugely hyped to the never heard of, and Mickey Mouse and The Beatles, to Kaws and Kanye. There are also fantastic interviews with the people behind some of the greatest collabs ever like Jeff Staple, Nic Galway, Salehe Bembury and Bobbito Garcia.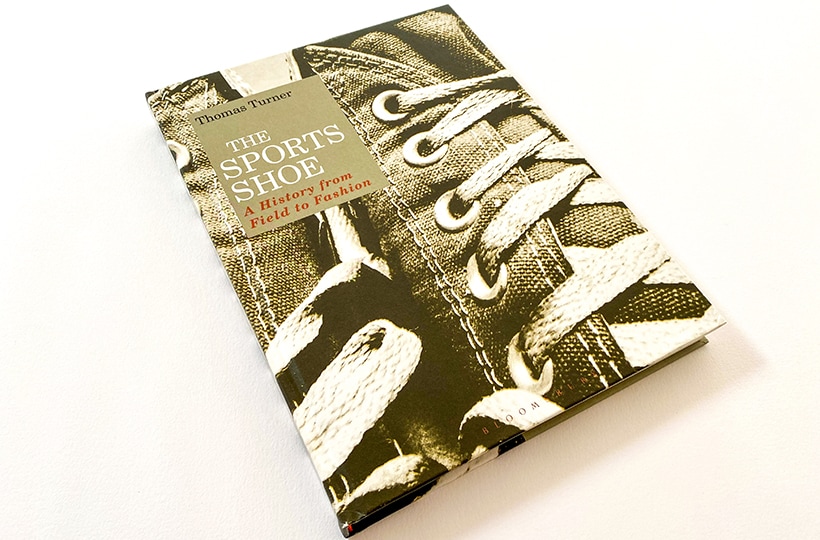 The Sports Shoe, Thomas Turner (2019) @thomas_a_turner
I often call Thomas ' Dr Sneakers' because he's the only person I know of who has a PhD in sneakers! His book is a real masterpiece and is the most complete history of the sneaker you'll ever read. If you want to know the full story behind how sneakers became so popular, read this.
The Ultimate Sneaker Book, Simon Wood (2018) @woody_snkrfrkr
Even when sneakers weren't my obsession, Sneaker Freaker was for me the epitome of what a magazine should be, beautifully designed, passionately written, and not just on the pulse but often setting it. The Ultimate Sneaker book collects some of the most significant articles from Sneaker Freaker's long history, chosen by founder Simon Wood.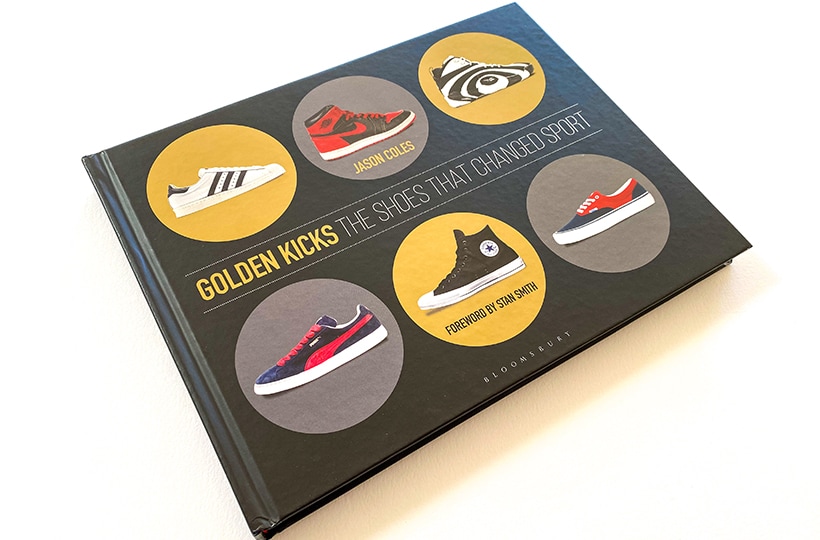 Golden Kicks, Jason Coles (2016) @goldenkicksbook
Well I had to plug my own book, didn't I?! In Golden Kicks, I revealed the incredible stories behind many of the world's most loved sneakers and sneaker brands and how they went from helping athletes win titles to conquering the streets. For example, did you know that
Michael Jordan
used to be a huge adidas fan? Or that
Stan Smith
was a Wimbledon champion? That
New Balance
was founded by a chicken farmer? And that
Puma
and adidas were started by rival brothers? If you didn't, get stuck in!
All books still available on Kindle or to order from Amazon.