Tell us about Tilly-Jayne!
Hey, I'm Tilly-Jayne, I'm 23 and I live in Cambridgeshire! I've just graduated in Fashion Marketing and I now work full time in digital marketing whilst blogging too!
Tell us about a typical day in the life of you…
I usually get up and check my emails over breakfast, then I'll feed my three house bunnies and head off to work for the day. In the evening I usually catch up with friends or see my boyfriend. And I usually squeeze in a little online shopping too...
How long have you been blogging for and what got you into it?
Since the end of 2011, which seems like lifetime ago now! I got into it as I'd been reading loads of blogs anyway and it seemed like a fun thing to do!
What does fashion mean to you?
I'd say it consumes most of my thoughts, haha. I'm always thinking about outfits, and usually clothes that I want/need! I love fashion, it's all about expressing yourself.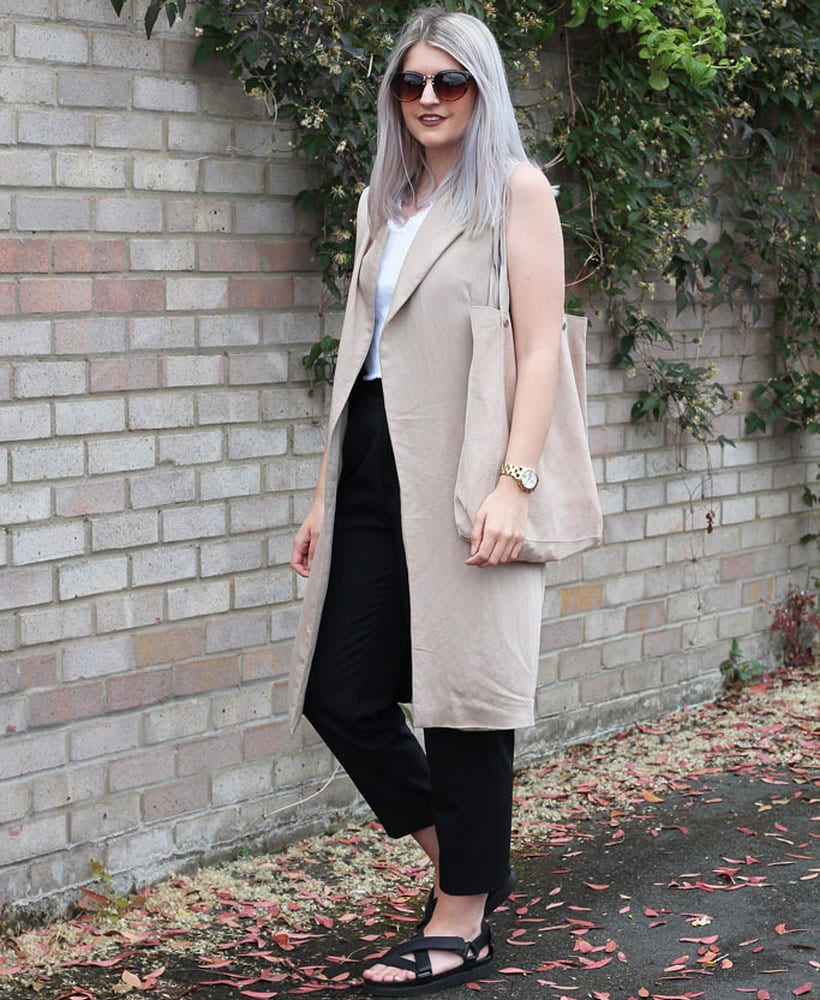 What have you worn on your feet today?
Slides as it's absolutely boiling at the moment.
How many pairs of shoes do you own and how do you store them?
Oh wow! Erm, I'd say nearing 40 pairs...perhaps even 50. I love shoes! I actually bought a shoe rack to try and control them but they overspill into pretty much every room of the house.
What kind of shoes will be on your feet this summer?
Mainly pool slides. I lived in them last summer, but I also love a sporty sandal.
Are you a trainers girl? What's your favourite pair?
Definitely! When it's not as warm as it is at the moment I'm usually found in my adidas Superstars or Stan Smiths. I have a limited edition zebra pair and I love them!
How would you describe your style? Have you got a style motto? Have you always had this style or have you grown into it?
I'd say fairly minimal; it's a style I've evolved into. I just enjoy the simplicity and like the overall look. Less is more for me.
Where do you find your style inspiration?
Blogs, Instagram, Pinterest, my best friend Rosie and when I'm out and about.
Are there any girls out there in particular inspiring you day-to-day?
My Instagram feed is full of stylish girls so I'd say they inspire me on a day-to-day basis. And I'll always be a fan of the Olsen twins.
Any advice for aspiring stylistas?
Start a blog to share your style!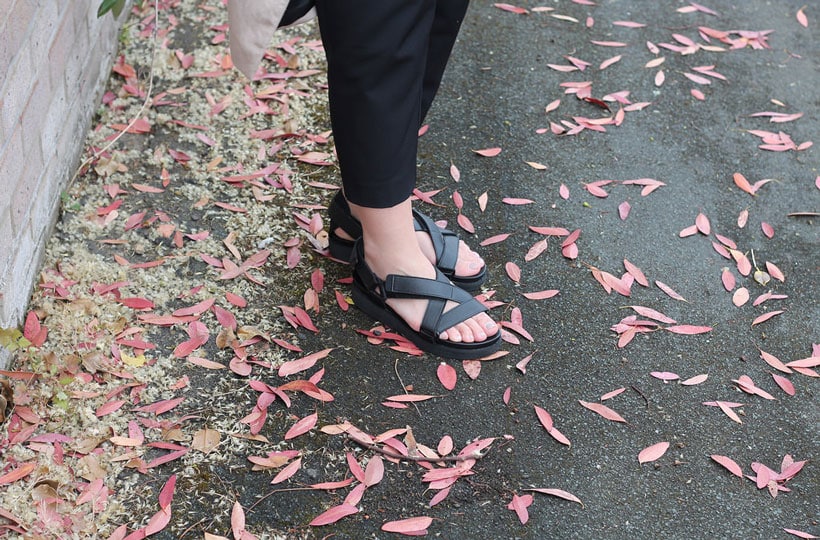 What do you love about your Ønsker South sandals?
They look amazing and they're super comfy too. I'm heading to Miami at the end of the summer and they'll definitely be in my suitcase.
Talk us through how you chose to style them up?
I styled them up with an outfit that represents my day-to-day style. I'm quite often wearing a pair of tailored trousers with a blazer of some sort! This sleeveless duster coat has been one of my staples this summer. The good thing about these sandals is they go with almost anything!
Head over to Tilly-Jayne's blog and follow her on social media to see more of her style.

www.tillyjayne.com

i: @tillyjayne_

t: @tillyjayne_