Puma
was founded in 1948, and since then has pushed the boundaries of sneaker culture, adapting to the ever-changing sportswear climate with unique designs and their use of innovative tooling. The global sneaker arsenal is as diverse as it is worldwide, and Puma has conquered the challenging task of honouring public demand and bringing something new to the table.
The most recent Puma launch is something a bit different. The Jamming is a brand new trainer silhouette, which features innovative technology and takes comfort, efficiency and structure to another level.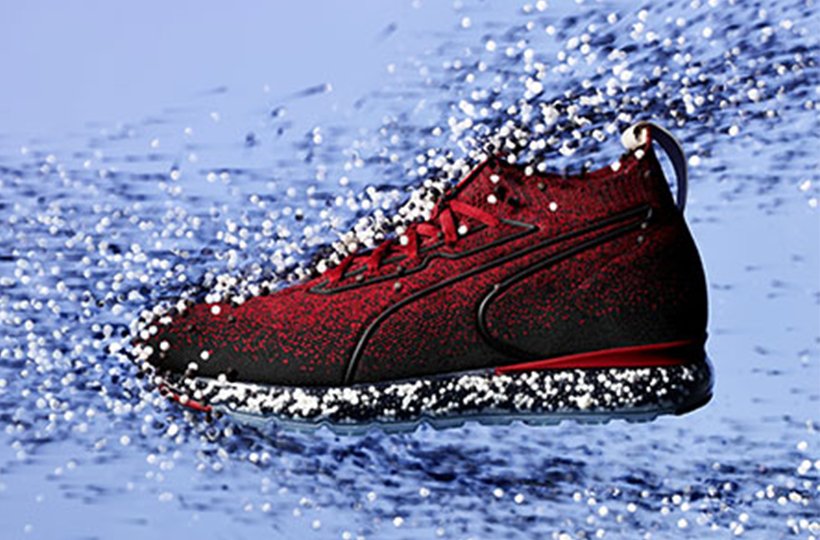 The Jamming is a prime illustration of Puma's resilience to following the crowd, taking the already-saturated air cushioning structure, which has been used and reused again and again, and envisioning how it can be made into a more bespoke experience for the person wearing it.
The innovation is in the midsole: Puma have filled the Jamming with NRGY beads which are free to move as you do. These tiny balls of cushioning strike the sole of the shoe with every step you take, meaning that each time you put your weight on the shoe you get a new arrangement beneath your foot - you can't get more original than that.
For maximum comfort, the shoe's upper is made from Puma's evoKNIT yarn, moulding the shoe to your foot and further contributing to a personalised fit.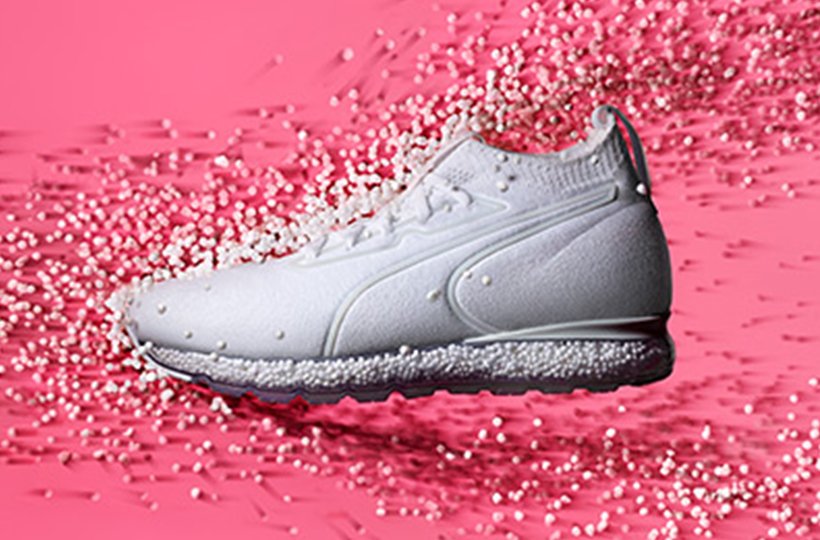 Puma's Head of Innovation Design, Romain Girard, says that Puma set out to reframe the way we think about shoe design. The solid platform beneath the foot has been the essence of footwear for centuries, and Puma have shown just how progressive they are by scrapping it entirely.
The Puma Jamming is live now - get yours today.