On the 29
th
November, the newest Puma RS-0 edition lands at Footasylum. In 2 dynamic colourways of black and grey stone, the sneaker is a muted take for the winter months with hits of vibrant red fitting of its status as a streetwear staple.
When Puma released the RS in the 1980's, it featured a computerized device to track statistics for runners – fast forward to 2019 and this concept has become an unremarkable reality. Entering a time where everything seemed progressive and forward thinking, the Puma RS still stood out against other innovations. As time passed, the Puma RS was envisioned in different forms; RS-X, RS-100, RS-350 and of course, the
RS-0
.
The Footasylum exclusive
Puma
RS-0 editorial sees inspirations drawn from the experimental innovation that was encapsulated in the original RS sneaker. Chemistry, experiments and a whole lot of glass flasks; the editorial plays with the elements of a science lab with NME- award winning rapper Avelino playing the mad scientist, a testament to his experimental wordplay and pioneering attitude towards UK rap.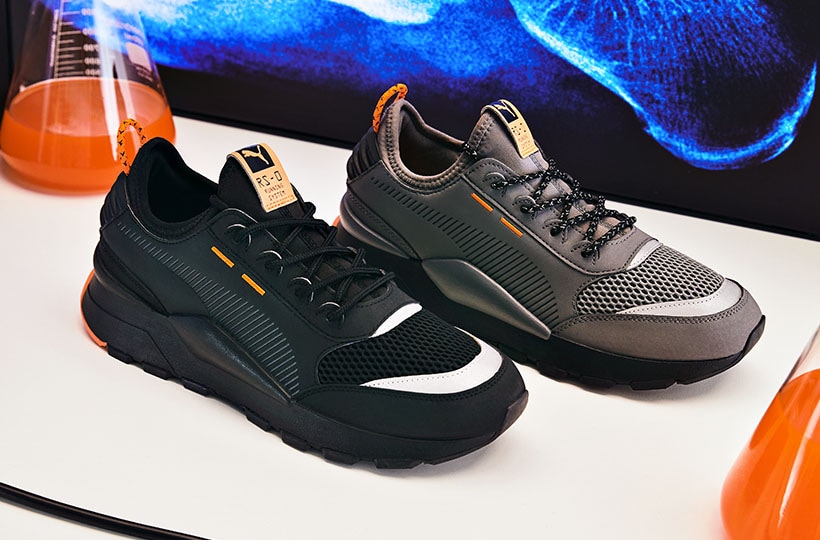 Avelino encapsulates what the RS is all about. His innovation comes in the form of his music; always looking to be the best in his field. Coming off his new single with Dave and a highly requested Daily Duppy pt.2, Avelino seems to never stop. And his efforts show; Avelino is now considered to be one of the biggest new-age rappers in Britain. For the rapper, his success has been cultivated through his self-expression in his lyrics. The raw nature of his work starts right at the studio mic as he tends to steer away from writing down lyrics and instead, letting his emotions take over as he lets the words spill out. It's the key to his accomplishments- and it plays a starring role in the campaign.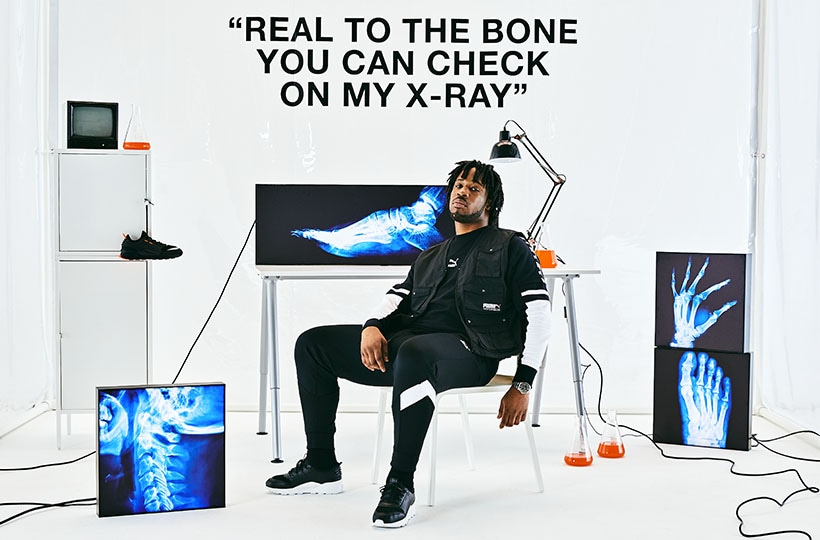 Watch Avelino rock the Puma RS-0 as he chats about what it takes to be greatest, and catch the sneaker
online
and in store on the 29
th
November.