With £200 you could probably hook yourself up with some pretty fresh sneaks, right? But have you ever thought about starting up a streetwear brand with that cash in your pocket?
Luckily, Jay Williams, the founder of
Hoodrich
, decided to do just that and has built up his brand from nothing to something.
The Hoodrich lifestyle was founded back in 2014 in Birmingham when Jay decided to convert his passion for underground streetwear and music into an unstoppable streetwear brand.
That £200 saw the first 20 Hoodrich tees made and paired with Jay's know-how there was no stopping Hoodrich. In 2017 the brand saw the introduction of cut and sew and in 2018 the brand jet off to LA for an editorial shoot- a far cry from its Birmingham beginnings.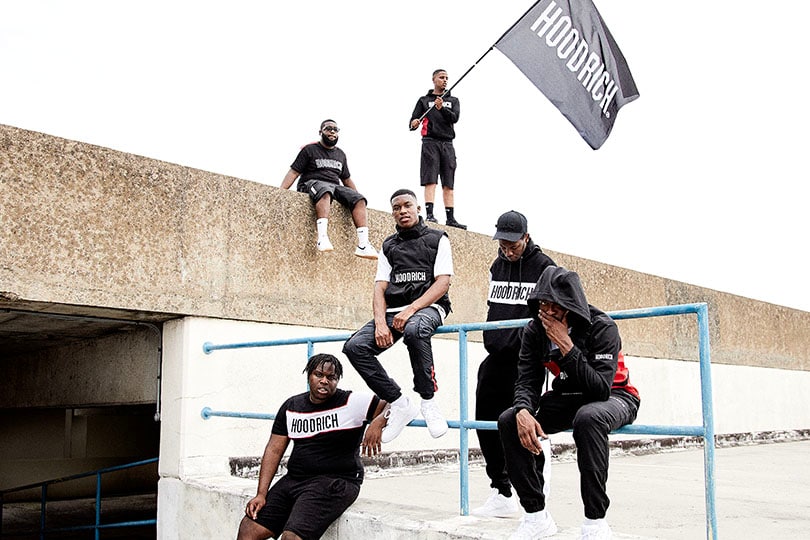 However, the brand has never forgotten where it came from. The tagline from the beginning of the brand has always been 'from nothing to something' and it remains today, with Hoodrich embodying the struggle and the come up.
Growing from a one-man bedroom brand to a national manufacturing operation, with Hoodrich apparel being worn by the likes of Dizzee Rascal, Giggs and Birmingham's Mist and Jaykae, Hoodrich is not a brand to be messed with.
If you're looking for bold streetwear that has roots then Hoodrich is the brand for you. The latest collection to drop at Footasylum features everything you need for an urban wardrobe.
The Hoodrich lifestyle is about looking fresh, feeling fresh and not forgetting where you came from, shop the exclusive
Footasylum collection
of Hoodrich t-shirts, joggers, sweatshirts, jackets and more to give your look some meaning.