Since launching onto the running shoe scene three decades ago, the iconic
Reebok Classic
has blurred the lines between performance and lifestyle footwear to become an urban institution, with the likes of Kendrick Lamar, Gigi Hadid and A$AP Rocky all snapped wearing theirs.
Donning the feet of grime artists, influencers and thrift shop-worshippers, these Bolton-born kicks are among the most recognisable in the world. They have remained largely unchanged since the 80s - the result being one of the few sneakers that say retro and actually mean it.
The Reebok Classic is part 80s gym bunny, part high school nerd and part fashionista, and it's this eclectic blend of styles that's given the shoe such a lasting impact on the sneaker scene, as well as pop culture as a whole.
Reebok Classics go with pretty much anything. In fact, we challenge you to find something that they don't look rad with. But if you're struggling to style your new sneaks, or you're just looking for some inspiration, here are four urban-inspired outfits that look sharp with these classic kicks.
Keep it Camo
This season, camoflage is having a serious reboot. The skin-tight, Vengaboy-esque camo vests of the 90s fizzled out years ago, and from their ashes has risen the new Camo trend - think baggy pants and off-the-shoulder crops - brought together by a pair of chunky Reeboks.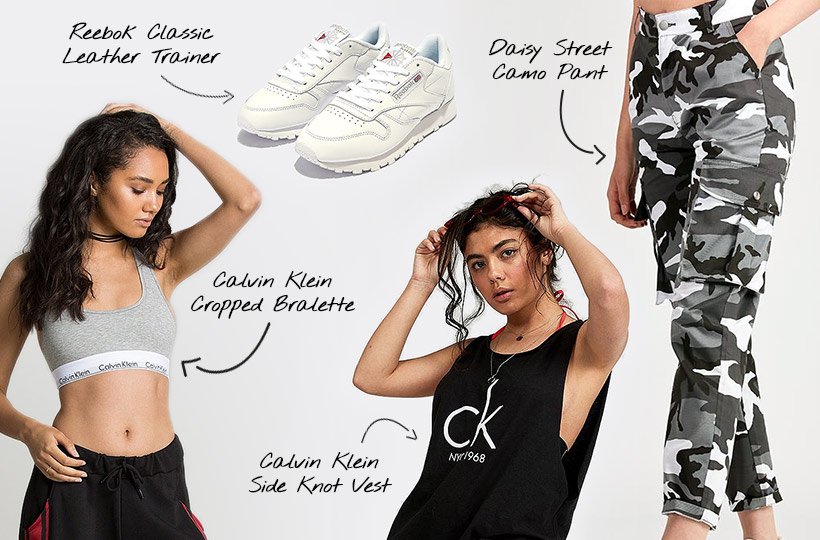 Monochromatic
For a more chic take on street style go for black and white. The monochromatic adidas tee is the focal point of this look, adding a touch of tough urban aesthetic to a getup that wouldn't look out of place on the streets of Paris.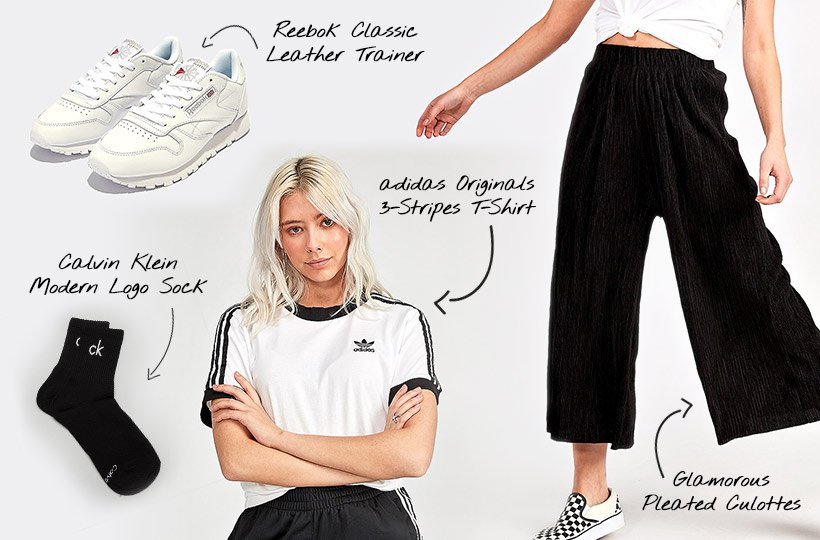 90s Reboot
Fashion has been feeling nostalgic this season, with the colossal 90s revival hitting the catwalks in full force. We've seen some of the biggest names in music and fashion donning funky prints, loud windbreakers and quintessentially 90s brands like CK and Tommy Hilfiger. Team your garms with your Reebok Classics for the ultimate retro reboot.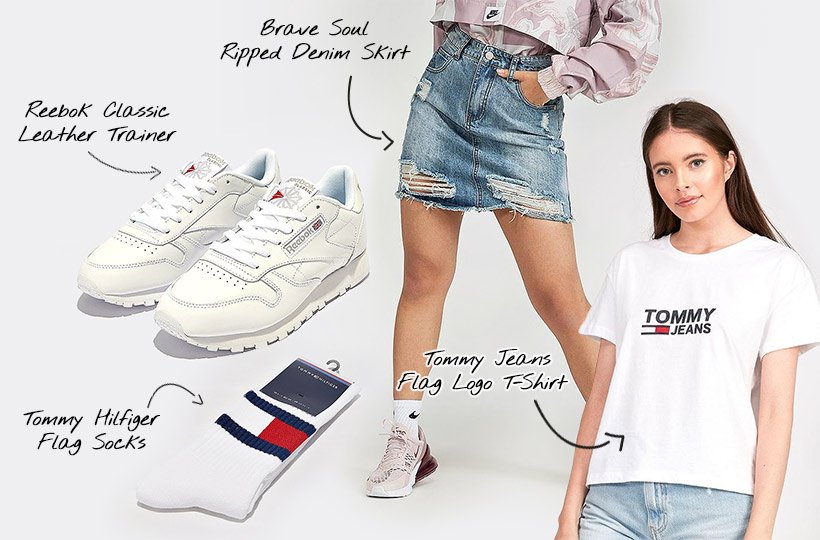 Summer's not dead
The sun may have gone back into the clouds for now but we refuse to believe that's it for the warm weather. Team your Reebok Classics with some pastel shorts and a simple crop to channel some relaxed summer vibes - even if it is raining outside.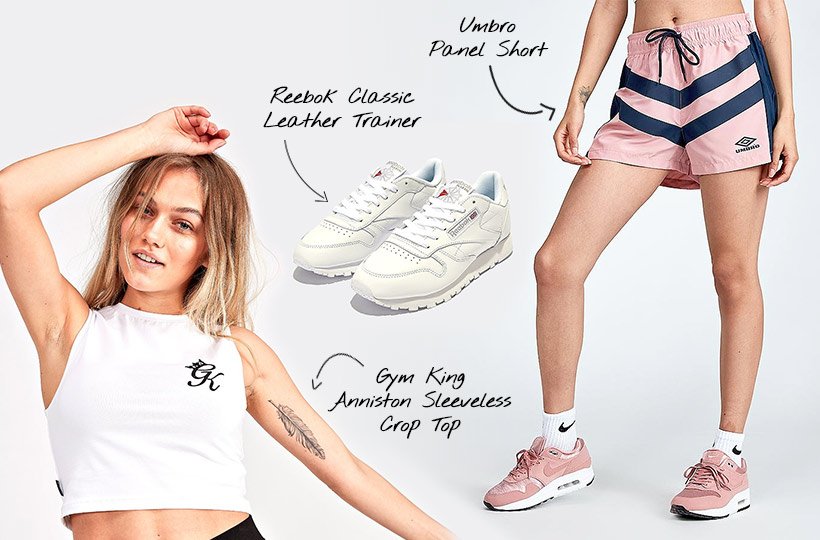 Check out our entire
Reebok collection
and treat your feet to some classic kicks today.