As well as both making their way into the basketball Hall of Fame, Julius Erving and Michael Jordan had a certain footwear silhouette in common- the
Converse Pro Leather
.
Worn by Erving not long after they were released in 1976 and a young Jordan in his first televised game, the Pro Leather from
Converse
was the label's first full-grain leather hoops shoe.
Featuring the now-iconic Star Chevron logo alongside ultra-clean white uppers and punchy red accents the Pro Leather quickly rose to dominate the basketball market.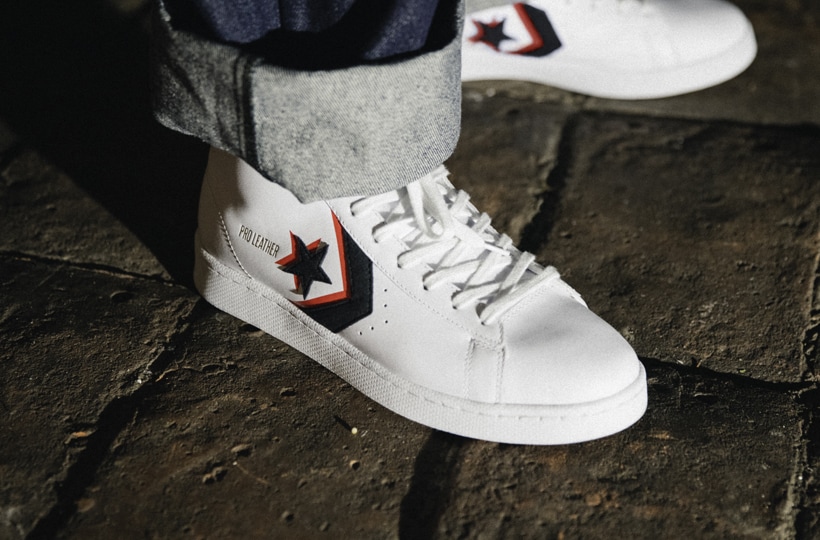 Thanks to an early endorsement from Erving, the sneak became known as the 'Dr. J' and was the lightest, most durable shoe made for the court thanks to its technologically advanced cupsole.
The new technology meant that a pre-moulded sole could be stitched to the bottom of the foot rather than a slab of rubber attached to the base with a strip around the midsole.
This new way of attaching the cupsole allowed the sole to cradle the foot to increase responsiveness, which came at a perfect time for the game itself as a faster-paced style took over the court.
Due to it's increasing popularity Converse created a white version with neutral branding that came with markers to allow players to customise their trainers with their team colours.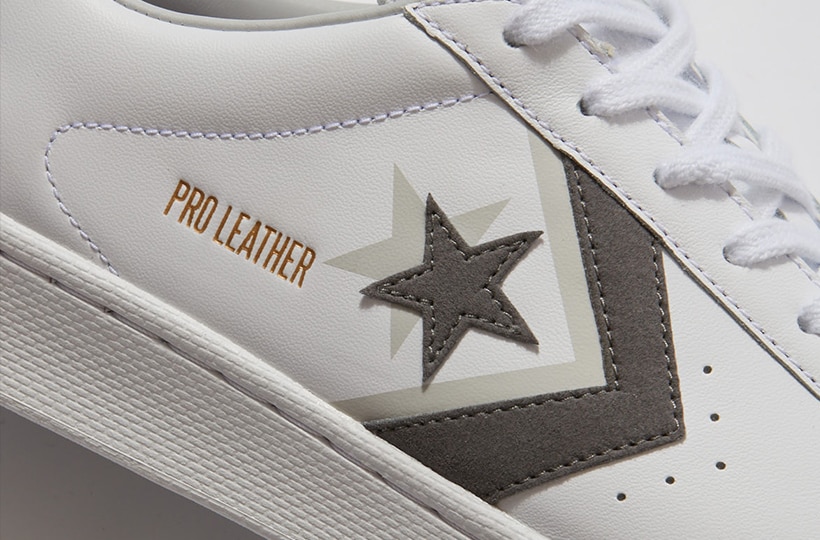 As the trainers evolved padding was removed from the tongue to reduce the bulk, the ankle was reinforced and Converse began to use urethane-coated leather to prevent scuffs.
If you're looking for a pair of summer trainers that pay homage to the history of basketball you can't go wrong with a pair of
Converse Pro Leather
.
With a mix of colourways from bright greens to simple monochrome and low tops to high tops we've got the Pro Leather you're looking for to upgrade your rotation.