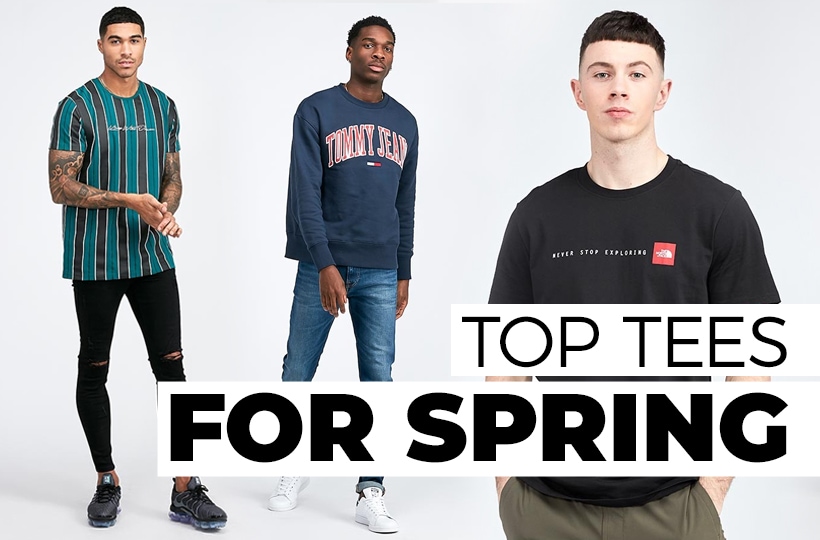 Although it might not look like it outside, it is almost spring and after that mini heatwave in February we are ready for the weather to start heating up.
With that in mind, it's time to get started on your spring wardrobe. So we have a selection of staple t-shirts you need to make sure you're ready for spring.
The North Face Never Stop Exploring Tee
Let's start with the basics. Everyone needs a black tee in their wardrobe.
Whether you're layering it up with a denim jacket or pairing it with some denim shorts it is the perfect tee for all of your spring adventures.
With 'Never Stop Exploring' printed on the tee along with the classic North Face logo it's the perfect t-shirt to make a statement in.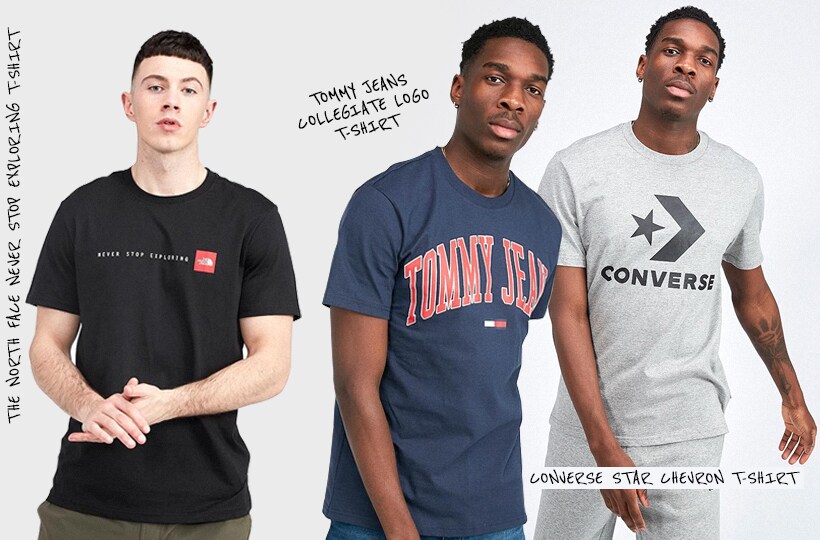 Tommy Jeans Collegiate Logo T-Shirt
A navy tee will always be a classic for spring. It's a good way to inject some colour into your wardrobe after the gloom of winter without committing to something too bright.
This simple Tommy Jeans tee will go with jeans, shorts or joggers so you're onto a winner. A bold college campus print on the front also taps into the slogan trend for Spring/Summer 2019.
Converse Star Chevron T-Shirt
Converse, a timeless streetwear classic, a brand who create more than just footwear that has stood the test of time. Their apparel is wearable all year round but this grey logo tee is the perfect layer for spring.
Easy to pair with a hoodie or sweat this crew neck tee is a fresh and simple garm that will look great for a day at the gym or in the beer garden.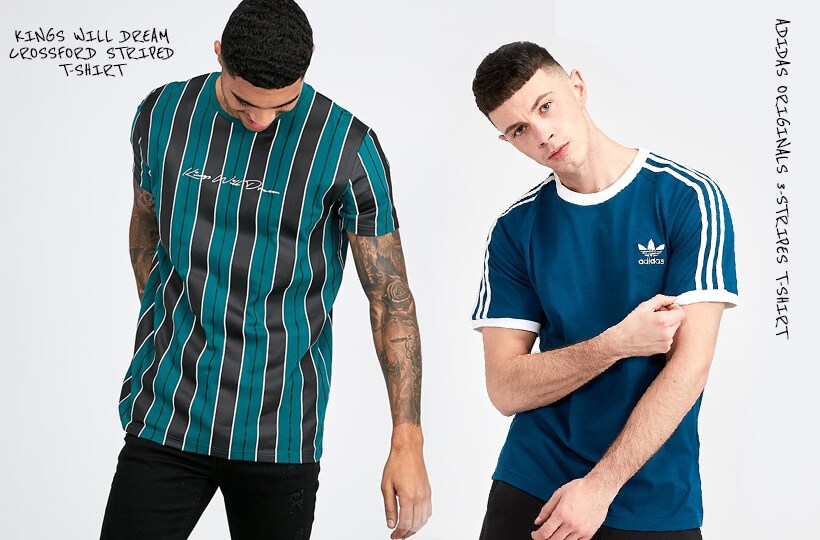 adidas Originals 3-Stripes T-Shirt
Spring also means it's time to introduce some colour into your wardrobe and there's no one better for the job than adidas. A classic 3-stripe tee will brighten up your style and get you fresh for spring.
We think the marine colourway is the perfect option to ease you into colour slowly until you're ready for a brighter option for summer.
Kings Will Dream Crossford Striped T-Shirt
Pinstripes are one of the biggest trends for spring 2019. The classic print will become an essential for your 2019 wardrobe.
Whether you're heading to a festival or chilling in a beer garden this Kings Will Dream pinstripe tee will look fresh.
When the weather heats up throw on a pair of denim shorts and sunglasses and you're good to go.
Need some more spring threads? Shop
new in
and our full range of
men's tees
to make sure you're style is on point.