Like most sports, basketball has a long-winded history of disregarding women from the game. It wasn't until the latter half of the last century that women's basketball was truly recognised and given its own division in the NBA, Olympics and other smaller leagues. Though it was a step in the right direction for women, they still played second fiddle to the major leagues of men's basketball. Like hand-me-down clothes, women received the same uniform that was given to men, and the same sneakers too.
Women were proving they were just as good as men, not having the right attire was problematic. They required clothing and sneakers that was tailored to the women's form. And, as fans off the court started to adopt men's basketball sneakers in streetwear styles, a cry for better women's sneakers was only intensifying.
In the 90's there was a slow insurgence of women's basketball sneakers into the mainstream market. Nike extended their collaboration roster with female basketball legend, Sheryl Swoopes. However, Michael Jordan took a different approach to women's endorsements at his brand which would see them leading the women's basketball market.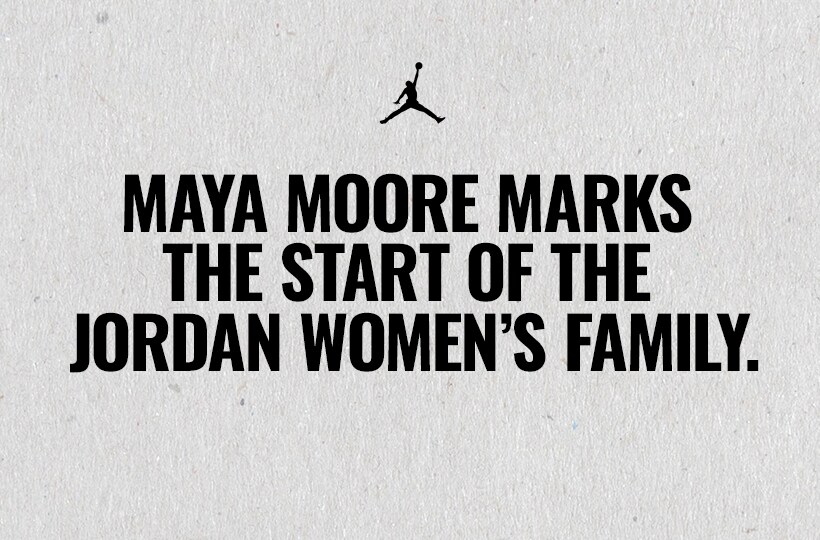 As women's basketball was starting to get the attention it deserved, women's basketball icons began surfacing in the WNBA. Aside from Swopes, a young girl in high school basketball was starting to raise eyebrows- Maya Moore. She later progressed on to Minnesota Lynx where she stayed for the most part of her career.
Maya Moore had a presence on the court which was similar to Michael Jordan's: dominating, hungry and fierce. Moore was on the Jordan endorsement roster for a long while before she received an official collaboration offer. But she became a figurehead for the brand's women's sector and embodied the life of the brand thoroughly on the court. The first Jordan sneaker collaboration would be with someone far from the athletic world.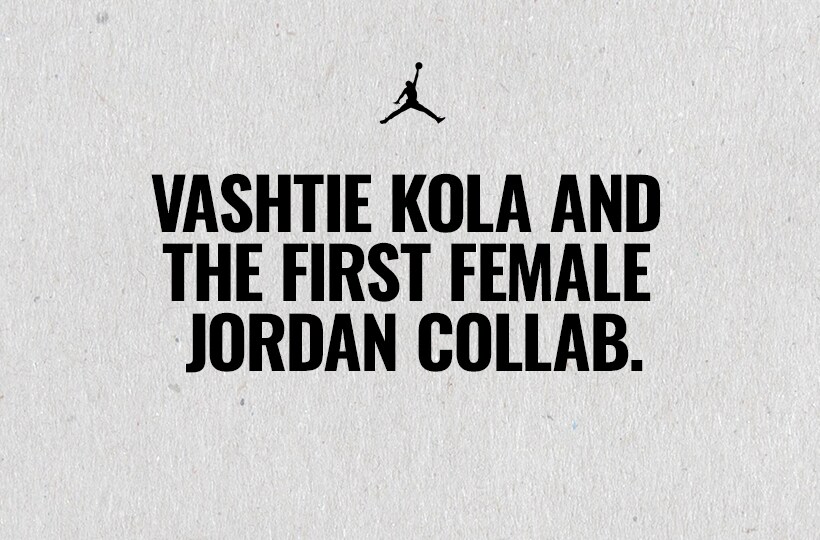 Steering away from endorsements with athletes, an unconventional route venturing into the women's market saw the brand take Vashtie Kola under their wing for their first women's collaboration. Vashtie Kola rose to prominence in the early noughties as a music video producer and filmmaker. As she moved into the public eye, she became known for her unashamed tomboy style, showing how easily transferable Jordan sneakers were from the court to the streets. After her Air Jordan 3 sneaker birthday cake went viral in 2010, she found herself part of the Jordan family in a matter of days and designing her own Jordan sneaker. The Vashtie "Lavendar" AJ2 was given a purple colourway to pay tribute to her clothing line, Violette, and additions of metallic purple and silver for a design feature that girls were craving.
While Vashtie was bringing Jordan sneakers into the fashion world through her unique style, Moore was working on her first Jordan collaboration. Her debut sneaker collaboration came in the shape of a dark obsidian AJ1 with a fuchsia sole, a colour that would feature heavily across the rest of her Jordan collaborations. Her latest project with the Jordan brand was a co-collaboration with stylist to the celebrities, Aleali May.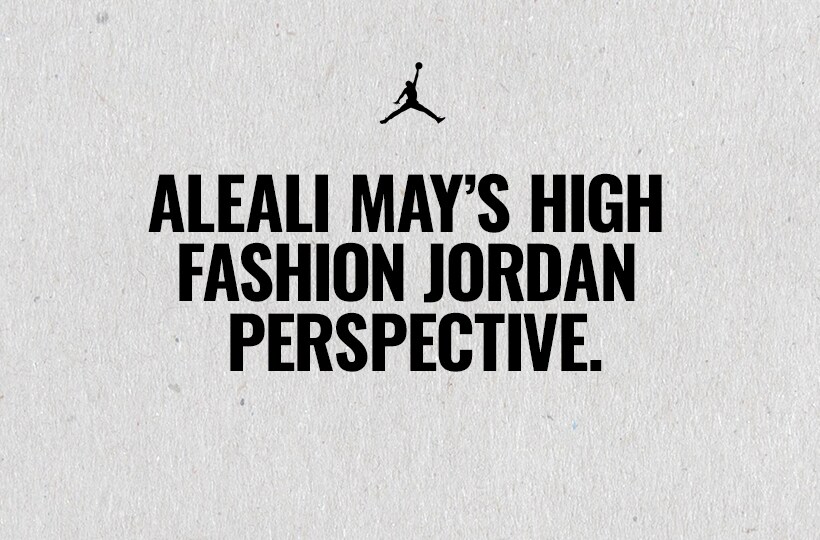 Like Vashtie, Aleali isn't an athlete or basketballer in any capacity, but was surrounded by the world of Jordan's in her youth by her family, LA culture and the Lakers. The celebrity stylist's first collaboration with Jordan brand was her take on the shadow: the AJ1 Satin Shadow, which took inspiration from her hometown and the vintage textures of basketball uniforms. She went on to produce 2 other collaborative shoes and stands as a driving force for the Jordan brand to high fashion style.
Aleali's plush line of Jordan sneakers has more than glitz and glamour. It stands as a symbol for staying true to yourself. In a recent video, Aleali cites the male centric influences on her style, from basketball to men's slippers. But it took a fearless energy for her to be able to sport the styles on the streets, even when there wasn't many others doing the same.
Now she acts as a role model for young girls to explore their identity through styles. In her two-part collaboration with Maya Moore portrays this idea; two women in two industries but using Jordan's as their tool to represent their background and the importance of coming together to celebrate differences.
Empowerment is as important now as it was when women were just finding their feet in the industry. With gender pay gaps still substantial in basketball, it's up to the women to show unity and power for a change.
Earlier this year, female basketball stars' Kia Nurse and Asia Durr joined the growing Jordan family. The two athletes have become icons to young girls, showing that basketball isn't just a hobby but now, a viable career path for women. In a new campaign by the brand, Nurse shared her view on Women's basketball and the importance of unity. Power in numbers means more people are aware of that women need more support in a traditionally male dominated careers and hobbies. As the Jordan family continues to grow, it sets an example across the whole basketball world- that ladies are here to stay.
Join the Jordan family and shop the
women's Jordan range
on Footasylum today.