The hugely popular
Tubular
hitting shelves today is actually an update to the original. The new Tubular is both an ode to adidas history and also a suggestion of what the brand might bring in the future.
The Tubular is named as such because of its design, created with the idea in mind that the foot would be suspended over a tire-like tube. The silhouette we know today is a sock fit upper constructed over a dual density EVA tube sole. The Project Leader of the Tubular collection, Nic Galway, said that "There were a lot of projects [in our archives] that were really ahead of their time. Projects that were done with the right intention but the technology simply wasn't in place." The Tubular that was released in 1993 became popular due to the reactive sole unit that the wearer could modify. The sneaker came with a pump that the user could attach and use to inflate or deflate the sole; wearers literally made the kicks their own.
If you saw the Tubular and thought "that looks like the
Y-3 Qasa
" then you weren't far off, as Galway also helped to design that shoe. His intention to recreate the Tubular sole caught the ear of fashion designer Yohji Yamamoto, the man behind the adidas Y-3, and this led to the Qasa. Today's Tubular can be seen as a take on the Y-3 that's more accessible to a wider audience.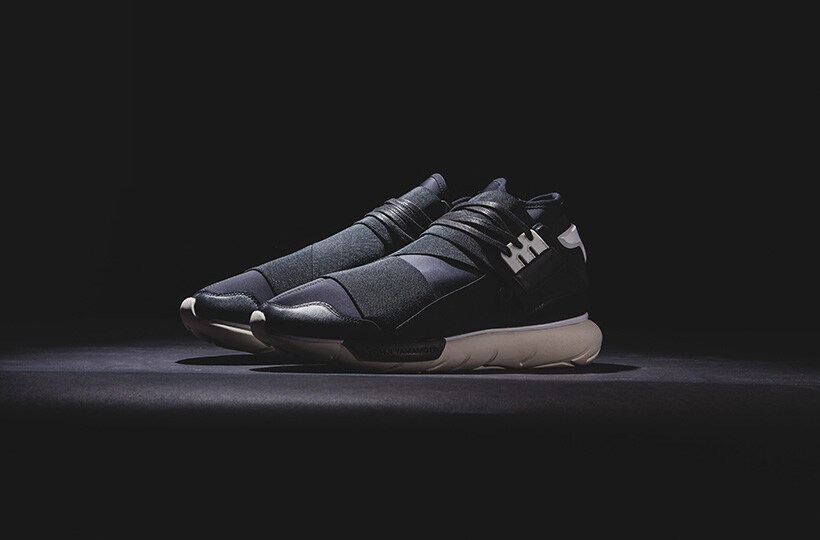 The Tubular Runner is a medley of neoprene, mesh and leather, with newer designs even incorporating suede and moccasin style stitching. When the new Tubular dropped at the end of 2014 it was heralded as an innovative and striking silhouette. The Tubular has eventually become one of the most sought after trainers, and with the number of packs and colourways under its belt in such a short time, the Tubular isn't about to stop anytime soon.
If you haven't copped a pair yet then check out our entire Tubular collection online now.