It's been a landmark year for the Air Force 1. At 35, rather than settling down in a suburb with good schools and a low crime rate, It's continuing to innovate in an area it's already mastered.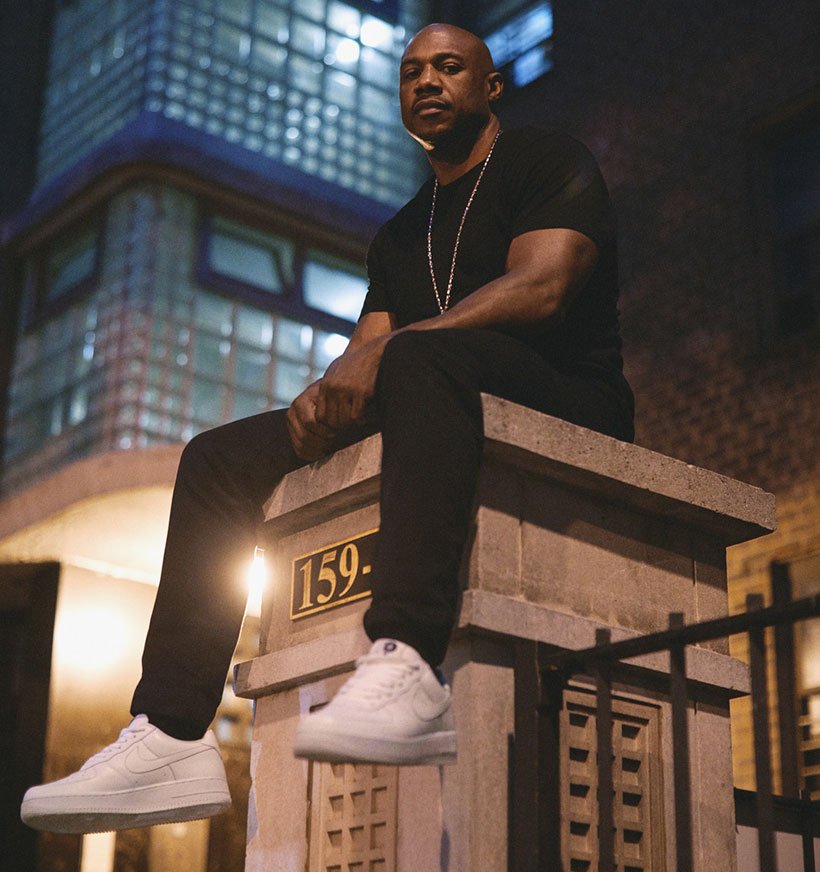 As a celebration of the silhouettes 35th birthday, numerous high-profile collaborators have pitched in with their take on the icon – and the appetite for these highly limited iterations is proof that, despite adorning millions of feet since it became Nike's first ever 'retro' release, the AF1 is still as culturally relevant in today's sneaker market as it was back in the 80's.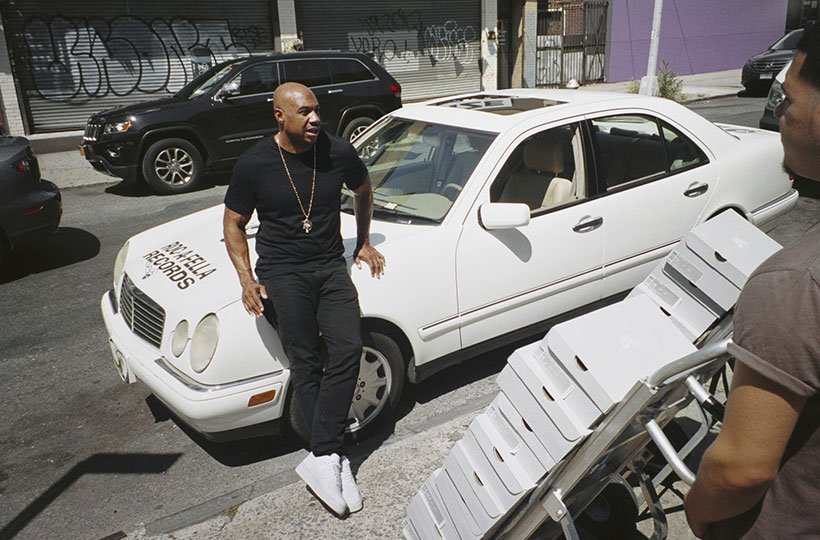 The Air Force 1 Roc-A-Fella first released back in 2004 to a run of less than 50 pairs if rumours are to be believed. The re-release of this grail debuted at Complex Con at the start of November, alongside 4 other high-profile takes on the silhouette.
These collaborations show that once a sneaker passes into an industry's cultural DNA, it becomes a blank canvas for the creatives of the moment. Virgil Abloh, Acronym, Supreme – all darlings of the modern streetwear game - have projected their vision on to the AF1; at once honouring
Bruce Kilgore's design
and giving it renewed relevance.
Along with Don C, Virgil Abloh, Errolson Hugh and Travis Scott, Kareem Burke uses the white-on-white Air Force 1 Low as a canvas for his creative vision – paying respect to a sneaker so entwined with the culture his business was founded on.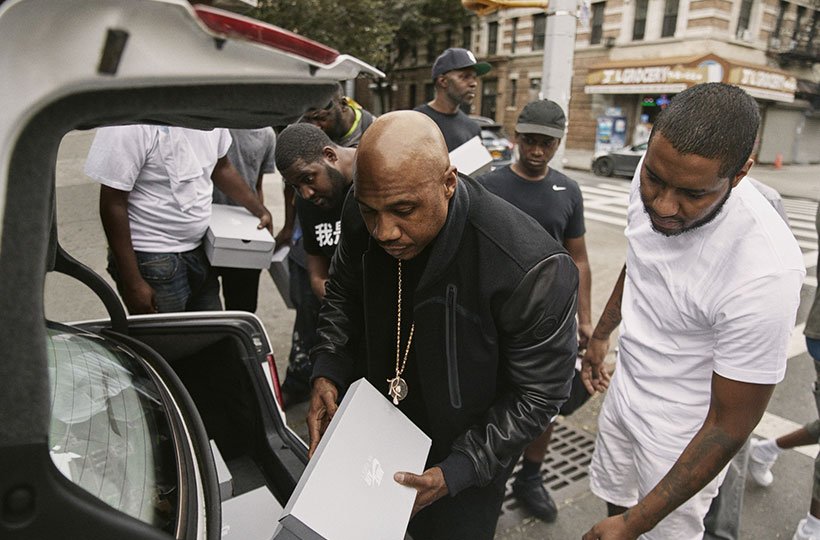 Roc-A-Fella records was originally created as an independent outlet for Jay-Z's first album, Reasonable Doubt, but went on to launch an empire. Biggs, Jay-Z, and Dame Dash would reportedly buy 150 pairs of the white-on-white AF1 at a time. There's nothing like fresh kicks.
"The Air Force 1 is a staple sneaker right now and means so many things to so many people. It's not just Stateside, it's global, it's worldwide. Knowing that we can attach our names to something that's iconic and something that we hold dear and close to our hearts, with the Roc-a-Fella logo" – Kareem Burke.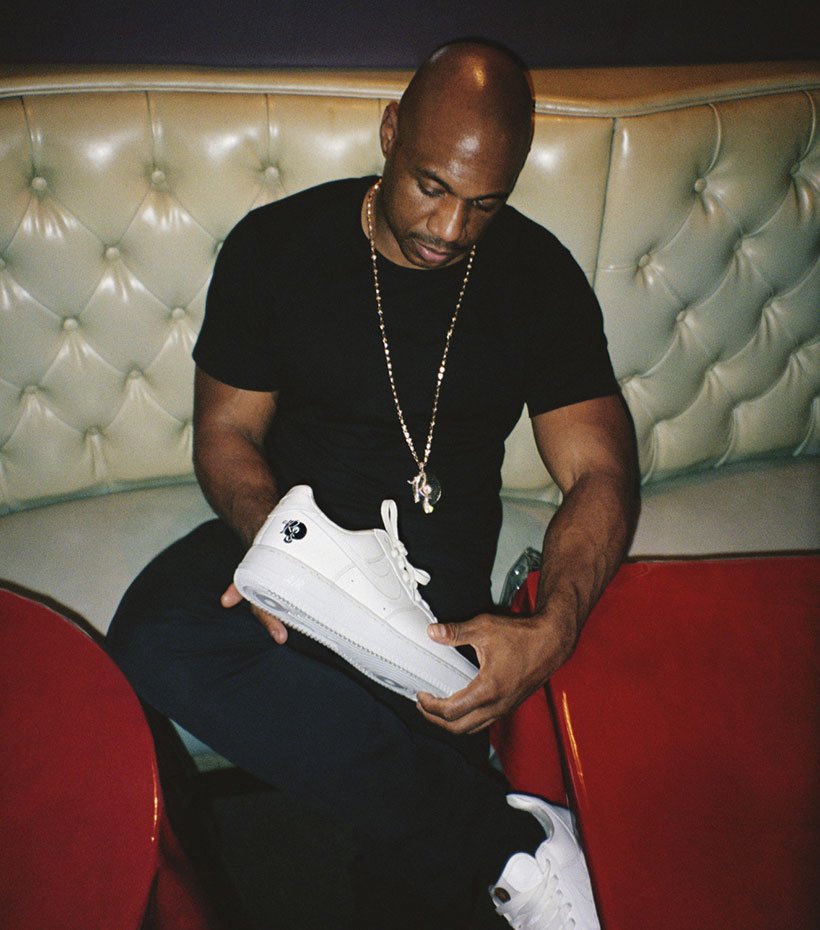 With its first ever official release on 30th November, the Nike Air Force 1 Roc-A-Fella brings two street icons together for a collaboration that is as special to the Roc's founding fathers as it is to fans of the silhouette. On 30/11/17, the Roc is in the building.