One of the biggest up and coming music festivals around, Strawberries and Creem is set to hit Cambridge next weekend (17th June) with an impressive line-up.
After starting life as a garden party for less than 1,000 people, this independently run festival has grown into one of the most hyped UK events in recent years.
We caught up with one of the co-creators of Strawberries and Creem, Chris Jammer, to find out more about the festivals history, and what we can expect from this year's line-up.
Great to meet you Chris! Can you tell me how Strawberries & Creem started? Did you ever think it would be as successful as it has been?
Well, we were running an event for students in Cambridge called 'Creem', and initially me and Preye were promoters working alongside Will. From there we decided to start a garden party type of event, which is the kind of thing that's really popular in Cambridge.
Trying to come up with the name, we were thinking about things to do with the Cambridge area. We were sat together having cream tea, when someone mentioned that strawberries are a Cambridge thing, and from there came 'Strawberries and Creem'.
The first year was 800 – 1000 people which was decent, and we've doubled every year since. We did 2500 in our second year, which was with Skepta, and last year we did 5000. This year we've got a capacity for 10,000 so we're hoping to hit that.
We never thought it would be as successful as this. When we first launched, we were just thinking it would be a garden party. I graduated uni last year and decided to go full time, and now we're just gonna see how far we can take it.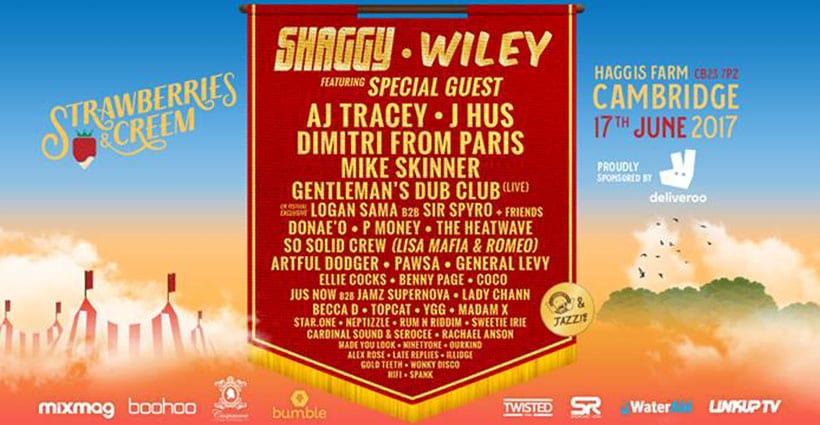 At what point during the year do you start working on assembling the line-up — the day after the festival ends? What are the biggest challenges you face each year?
We work on the festival all year round. We start doing market research the weekend after the festival ends, just trying to get ideas for the next year. We're all pretty young, aged 23-25, so we're just constantly trying to get experience and see what we can improve on and what we can do to make it better.
One of the biggest problems we faced early on was trying to find the perfect piece of land that was right for our market. Location is a massive thing, we wanted to be close to Cambridge but we had to be aware of noise complaints, haha!
We're all friends, and going into business with your friends is really difficult because you're with each other all the time and stress levels are running high. I see one of my business partners and best friends every day, so you've got to find the right balance between the friendship and working relationship.
Has Strawberries & Creem held true to its original vision? Has much changed?
I think it's kept true to its original vision. We started it for an alternative kind of music event in Cambridge, and our main focus has always been university because we were students that wanted to put this on for other students in the early years.
Our music policy has stayed the same too, which I think is reflective of our line-up. We're quite diverse – within Cambridge there's people that like their grime and their pop stuff, which is kind of why in the past we've gone for an old school hip-hop artist then the nu-wave grime sort of thing.
That's kind of our signature line-up and I think we've managed to pull it off again this year with the likes of Shaggy, AJ Tracey and J Hus. With J Hus, we actually wanted him the year before but his time hadn't quite arrived yet.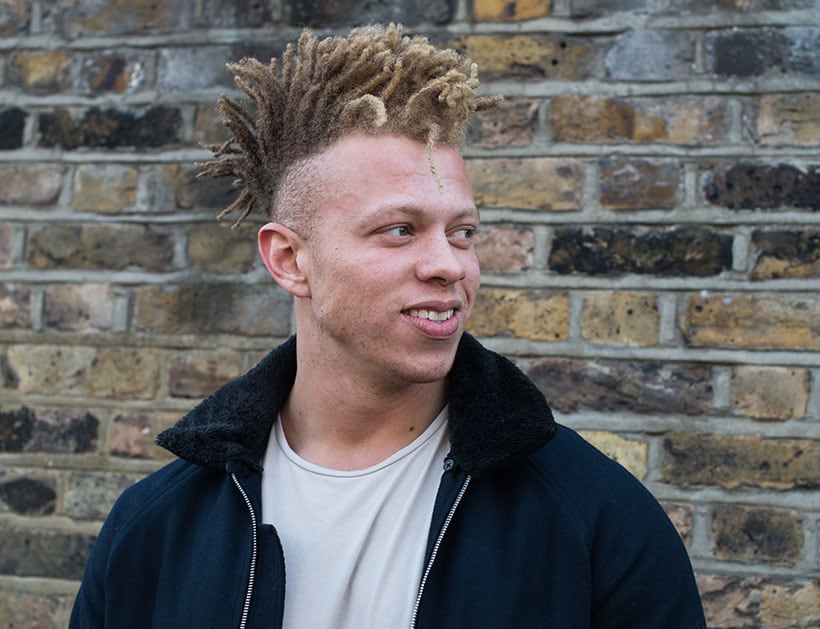 When the festival finally arrives do you just kick back, relax and watch the bands or is there still work to be done?
Haha, I wish. At the end of the day we're a really small team of people and we're really independent, and it's a self-managed event. So, I'm gonna be really busy on the day. Although we've been organising it all for a year so hopefully we can enjoy it a bit more this time!
Tell us about the worst experience you've ever had when organising the festival.
I was worried that Skepta wasn't going to turn up one year, haha! Just because we booked him before he blew up and went big time, so I was thought he wasn't going to come. He was a bit late on the day but we just got our DJ to do an extended set to keep the crowd hyped – when he showed it was a massive weight off my shoulders!
We owe an awful lot to him!
You've been organising this festival for five years now, what's your most treasured memory?
I think it was the end of the first one back in 2014. We put that one together in about 3 months, but everyone had such a good day, all my friends had such a great time and it was beautiful weather. That kind of inspired us to go and do it again and again.
Any surprise attendees we can expect this year?
Erm, yes? I shouldn't really say but I think I kind of leaked it on my social media. We've got Stylo G joining us for one of our sets. There's also a monster set just before J Hus', which will be huge.
We've got some special guests attending on the day, whether they go on stage or not is a different story but keep your eyes peeled!
Finally, which artist are you looking forward to seeing, and who are you expecting to be a highlight?
J Hus, 100%. I've never got to see him before and he's one of my favourites. Ever since he started producing music and his first album dropped I've loved him. I've not been able to see him yet, so having him down there on the day and having him perform will be a special moment for me I think!
Thanks for chatting with us Chris, we can't wait to see what you've got in store for this year.

Make sure to head over to strawberriesandcreem.com for tickets, and to find out more.