Matilda Anton has been a good friend of Footasylum for a while now. A sneaker blogger and journalist from Madrid, she's
one of the coolest sneaker collectors we know
!
We caught up with her again to talk #LoveAtFirstLace in our celebration of the month of love.
Awesome to see you again, Matilda! For the people who haven't met you yet, tell us a bit about yourself.
Hello! My name is Matilda I'm a 26 year old blogger, journalist and social media strategist from Madrid.
I'm a sneaker collector and I love reading and writing. I spend the most of my days writing for Sneakers Magazine, collaborating with online magazines and working on my personal projects.
How long have you been into sneakers? What was your #LoveAtFirstLace? When did you buy them?
I don't know how long I have been into sneakers, but it's been a long time for sure! I can't name a date to say when I started, I've been interested in sneakers since I was very young.
My #LoveAtFirstLace? I fell in love with Air Max when I first saw them, but I think my first love was my all time favourites, the
Nike Air Presto
.
I remember seeing them worn by some young guys from my hometown and asking my mom if she could buy me a pair. She obviously said no, those shoes were so manly for a little girl like me! When I got some money from working in a cafeteria, I bought a pair of Air Max 90 "Infrared" and a pair of my beloved Presto.
What colour was your first pair of them? What was it that attracted you to them?
I can barely remember the colorway of the first pair I owned, I think they were grey-ish with something blue, but I'm not sure! I remember that the second pair I got was the "Lightning" one, that I got from a thrift store for just 35euro.
I loved the way Prestos look, so I think that was my main attraction. Also the feeling of comfort when you first try them makes you fall more in love with them!
What do you love about sneakers? How many pairs do you own?
I love the stories behind the sneakers, the evolution in technology, the creative process… It's not just sneakers, it's also the world that involves them.
I used to own lots of them, but I gave away a big part of my collection. I'm becoming more picky and I'm running out of space in my apartment, so I actually could have around 200 pairs.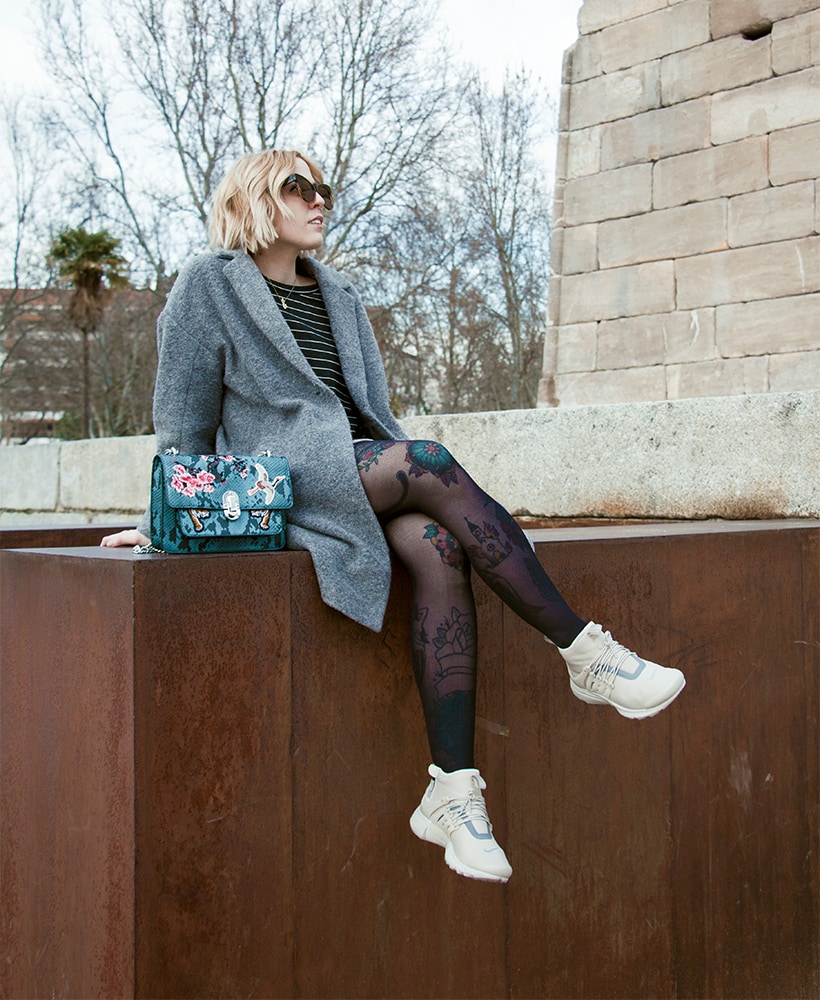 Are there any pairs you've never worn? Do you ever buy shoes just to collect them or do you wear every pair?
I have a couple of pairs I never worn, because I bought them in sizes that are not mine, but I wanted to have them so…
I buy shoes to wear them, I consider some of them pieces of art, but wearable ones. Wouldn't you feel awesome if you could wear your favourite painting? I feel the same wearing sneakers.
What are your top five favourite sneakers of all time? Are there any brands you prefer to wear over others?
My top five are:
1. Nike Air Presto
2. Nike Air Max 1
3. Adidas Ultra Boost (surprisingly, because they are so recent, but I love every detail of those shoes)
4. Nike Air Max 97
5. Diadora N.9000
If you had to pick one pair to wear for the rest of your life, what would they be?
Definitely, Prestos! I wear them almost everyday so it wouldn't be a huge difference.
Have you ever camped out for a pair of sneakers? What's the craziest thing you've ever done to get a pair?
I've always said that I would never camp out for a pair of sneakers. I love them, and I always try to get the ones I love the most, but I'm too lazy to camp out.
Some years ago I "forced" my boyfriend to camp out for me in New York to get a pair I really wanted, he did it (for love) but he got me the wrong size!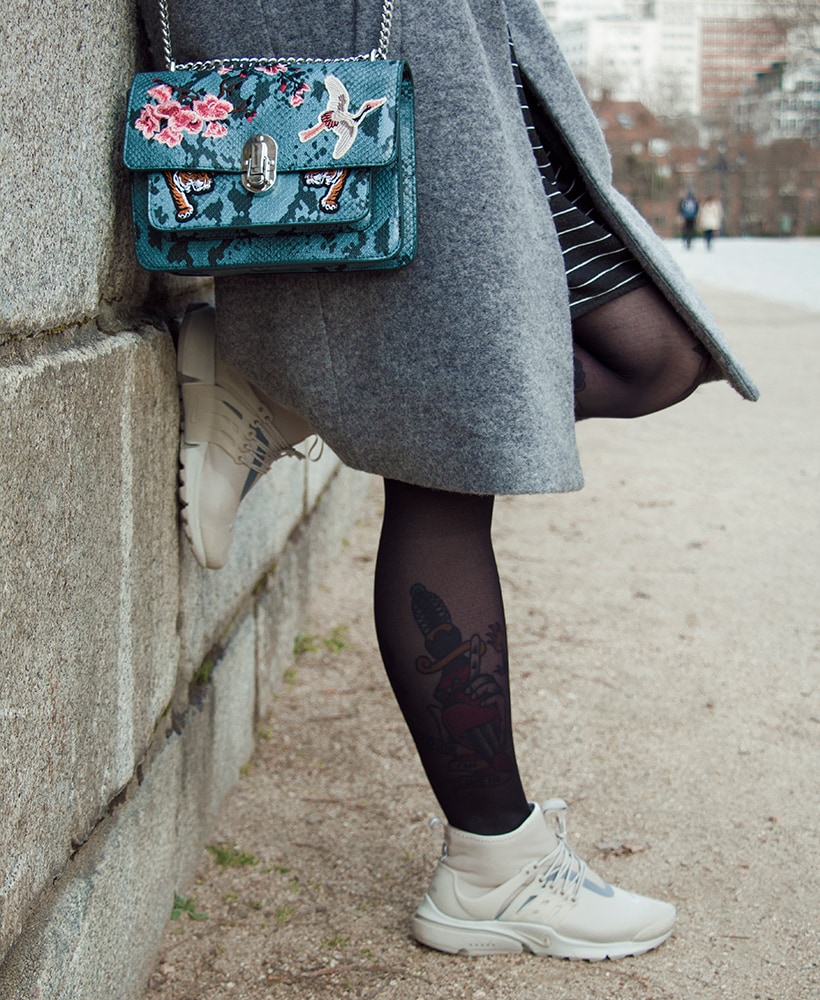 Oh no! That's the worst! Haha. Tell us about the sneakers you asked us to send you. What do you like about them? What have you styled them with? How would you describe your look?
I've chosen the
Nike Air Presto Mid Utility in String
.
I wanted to get these Presto Utility because it's the most recent version of my favourite silhouette.
I love the way they look, being a hybrid between a sneaker and a boot. I like their versatility because I can wear them with jeans and also with skirts or dresses.
I styled them with a cocoon dress and a long grey coat. I like to keep it simple, so all the attention goes to the shoes and bag.
If you had to buy a pair of sneakers for someone as a Valentine's present, what would you get them and why?
Hard choice! I guess it depends on who would get the present…
If my Valentine is someone who loves sneakers, I would definitely get him his favourite silhouette, or a special edition of the sneaker he likes the most.
If it's for someone who doesn't like sneakers that much, I would choose a basic silhouette, like a Reebok Classic Leather, maybe a pair of Nike Blazer.
But If if want to get this person into the sneaker world, I would definitely buy him a pair of Prestos!
Haha. Of course you would! Thanks so much, Matilda, it's been great speaking with you again. Looking forward to catching up in the near future!