Karolin Andersson is one of the coolest sneakerheads on the 'gram. Originating from Sweden, she's gained a following of almost a quarter of a million people - proving that she knows her stuff about sneaks.
We chatted to her to find out a little more about the gal behind the lens and her
#LoveAtFirstLace
.
Nice to meet you, Karolin! Tell us a bit about yourself!
Hey! My name is Karolin Andersson and I'm almost 25 years old. I'm from a small village called Nossebro, which has a population of around 3000.
I moved around a lot after I got my first job, but now I actually live in Gothenburg - which is the best town in Sweden if you ask me. I live here with my boyfriend, Anton. We do everything together when we aren't at work, but I think the gym is the biggest passion we share, and we also love to travel or just have a nice dinner with friends.
How long have you been into sneakers? What was your #LoveAtFirstLace and when did you buy them?
I can't remember when I started to LOVE sneakers, I always have, but I think I actually got into sport sneakers when I started to earn my own money at around 15 years old. I remember when my friends told me that I was crazy because I bought so many sneakers. They still think I'm crazy, but I think they've got used to it. It's always been the thing I wanted to spend money on instead of other clothes. I know my first pair of sneakers was Converse, but I think the first real love was my white Nike Air Force 1 Low.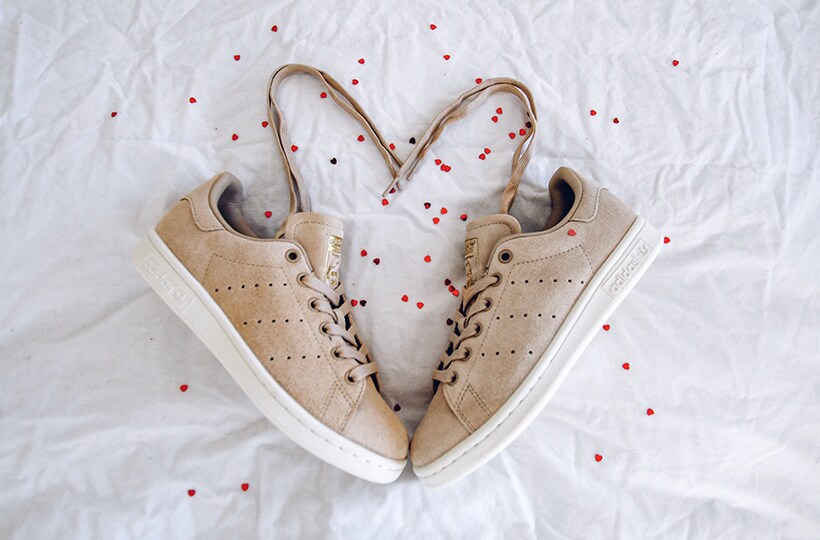 What colour was your first pair? What was it that attracted you to them?
The shoes were white and all the girls had them, so I wasn't alone. It was a thing. I have a few new fave pairs of shoes now, so I'll probably never wear those shoes again, haha. I think I just had them because every girl had them, but now I have the High model in Outdoor Green and I love them.
What do you love about sneakers, and how many pairs do you own?
They are comfortable of course, but I actually wear them because I can't imagine an outfit without them. Shoes can complete the whole outfit, so that's why I just love them. I don't have that many because I usually sell them after a few months if I don't wear them much, so I have around 30 pairs I think.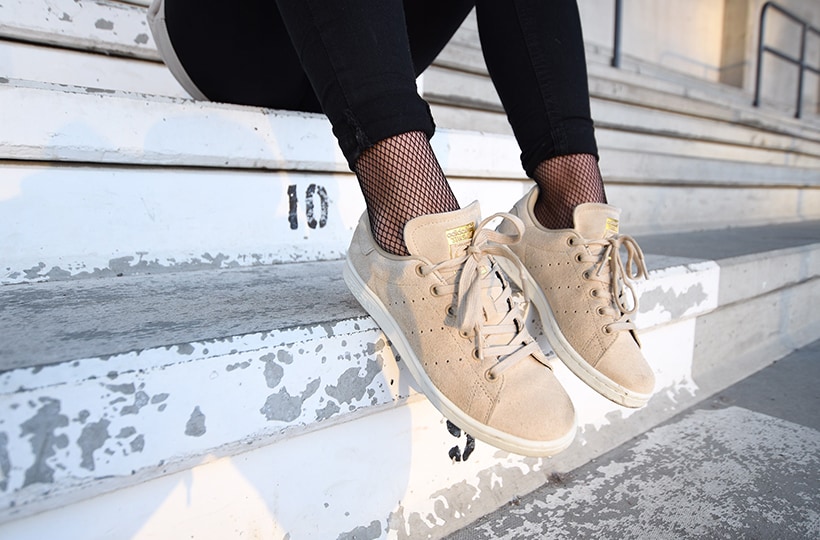 Are there any pairs you've never worn? Do you ever buy shoes just to collect them or do you wear every pair?
Nah, I buy shoes to wear, but I can also get tired of them pretty fast. As I said, I try to sell them so another person can use them instead. As a person, I don't like to collect things, I just want to have things that I always use.
What are your top five favourite sneakers of all time? Are there any brands you prefer to wear over others?
Nike and adidas are my top brands of all time - they're almost the only brands that I own. I have had a few from Vans too, which I love, and one pair from Eytys, but otherwise I only wear adidas and Nike. I think it will continue that way too, haha.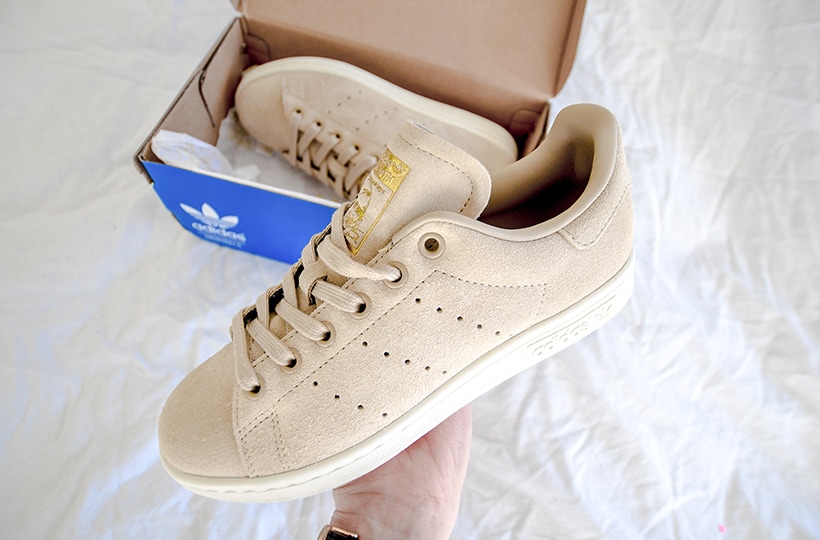 We don't blame you! If you had to pick one pair to wear for the rest of your life, what would they be?
I think it would be white adidas Superstars with black stripes. They aren't my favourite sneakers at the minute, but it's a sneaker that has been in my life for many years now. I like it because you can wear with every outfit, not just with jeans and a t-shirt. I actually think they look cool with a dress too!
Have you ever camped out for a pair of sneakers?
I don't think I have actually - there are a few sneakers I would pay way too much for to get, but I can't find them! That has happened with a few clothes and bags before now. I actually ordered a bag on eBay once that cost more than the double price it was in store, but it was sold out everywhere so I just had to get it!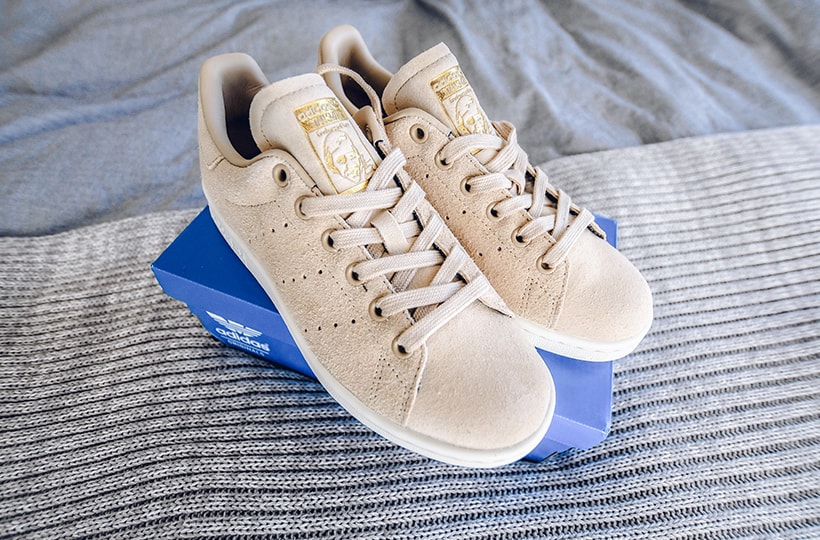 Haha! Tell us about the sneakers you asked us to send you. What do you like about them? What have you styled them with?
I like these shoes because it's a basic model that you can wear with everything. I have the white ones and I wear them a lot, which was
why I chose these in nude
. I know I'm gonna wear these a lot, and I'm also quite into nude colours right now. I have decided to wear them with a black outfit so the shoes get the most focus in the outfit.
If you had to buy a pair of sneakers for someone as a Valentine's present, what would you get them and why?
I think I would buy a pair of white adidas Superstars with black stripes - you'll never get tired of these shoes, I promise! I have had mine for so many years and I have treated them with love. I have used so much shoe shampoo that they actually still look like new. I don't know what I would do without my shoe shampoo, everyone should have that at home. Just a good tip.
Too true - you can never have enough! Thanks so much for chatting with us Karolin, you've been awesome!

Make sure to check out Karolin's cool collection for yourself @karolinlisa.