A lover of both fashion and female empowerment (and combining the two together),
Vintage Doll Risa
is everything that a modern-day blogger should be: a social campaigner that uses her platform to advocate what she believes in - and looks good while doing so.
Covering issues to inspire and empower her young female readers, and with her own brand under her belt too, Risa's blogger portfolio is impressive to say the least.

We met up with the girl herself on location in London. To give a bit of background, the setting was a street lined with pastel coloured houses just off the notoriously picturesque Sloane Square – the perfect spot to speak to a girl with attitude and style, we think you'd agree.

Chatting about herself, her brand and all things #FAmyway, check out what Risa had to say below:

Hey Clarissa, great to meet you! Tell us a little bit about yourself and where you're from.

Hey, I'm Clarissa from east London and I'm a personal style blogger, stylist and content creator. I've also just created my own female sports brand and platform!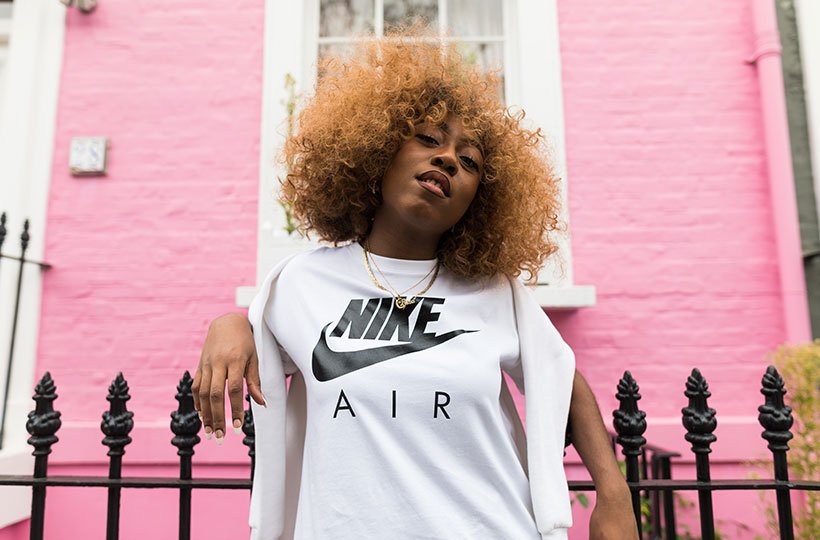 Tell us about your blog, what kind of posts can we expect to find on there?

You can expect everything from sassy-chic bargain finds, to cool vintage sportswear picks and underground streetwear brands.

It also features cool collabs with brands such as UO, NIKE and ASOS.

You obviously love sportswear and streetwear – tell us about where your love for these trends came from.

It pretty much stemmed from my childhood and my love for always keeping active – which was anything from playing a sport to doing performing arts.

I was a tomboy which then just translated into my style as I grew older. As for streetwear, being born and bred in east London I'm around so many creative young people so I'm always introduced to new streetwear brands. They have a cool message that I can relate to and just love to support and represent.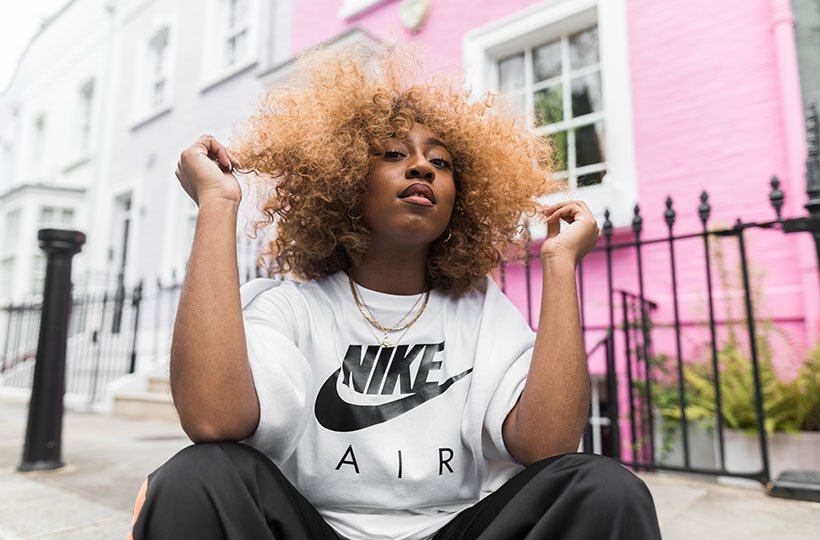 What's your favourite item in your wardrobe right now?

My forest green GDS classic b-ball t-shirt. Forest green is my number 1 colour for autumn/ winter!

Talk us through your outfit today. What've you picked and how've you styled it so that it's #FAmyway?

I've picked 2 key pieces from Nike because it's my all-time favourite sports brand.

The t-shirt is an essential piece that pretty much goes with anything, so I had to pick it. The 97s are the newest version - the Ultras - and I am obsessed. The colour is subtle but the design is sleek. It's any sportswear girls dream.

The Ragged Priests never disappoints! I chose these wide leg pants to create some movement and also bring a pop of colour with the orange stripe down the side!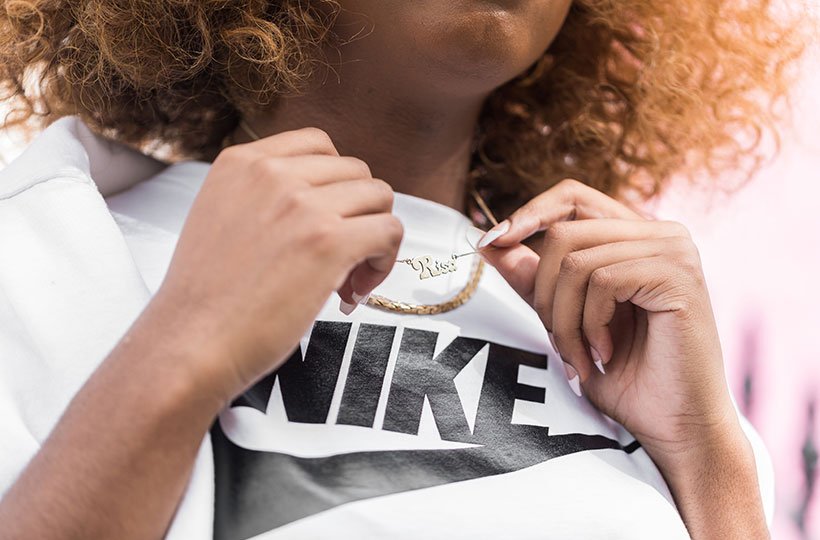 Which is your favourite piece?

Has to be the Ultras.

Tell us a bit more about GDSBRAND – what's it all about?

GDS stands for GIRLS DO SUCCEED.

It is a female sports brand and platform that fuses fashion, sports and lifestyle.
It's made up of 4 mediums:

A documentary series
The clothing
The GDS zine/book
The editorials

I created GDS to celebrate real athletic girls and girls that were just like me; who love sportswear and felt a lack in female empowering streetwear brands.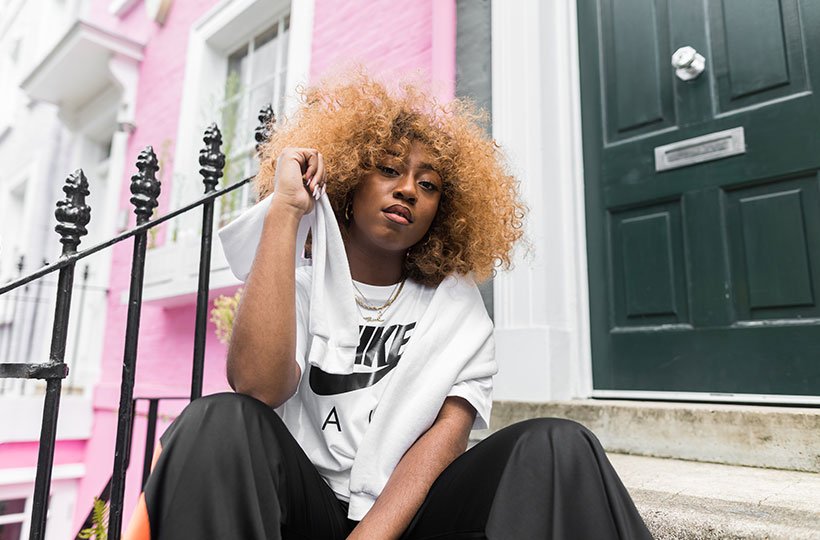 So, you're all about female empowerment! How did you come to build a brand around this?

I had the idea for over a year, researching and pin pointing my strengths and interests. I felt there needed to be a space for girls to find other girls they could relate to, and also feel a part of something, so I thought why not?

My audience and supporters' response to the idea was my proof that there were girls that needed a space like GDS.

Do you have any words of wisdom for our readers?

1.
As long as you have a vision, everything else will fall into place.
3.
Remember to be your number 1 fan.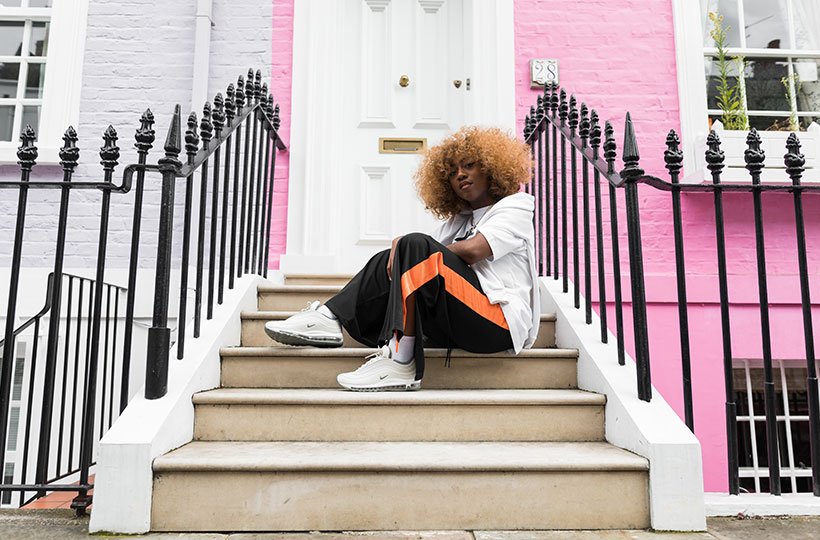 How do you translate this all into your own style?

By being care free and bold with my looks. It's a way of bigging myself up when I dress - just making sure I do the most and put together great looks. I owe it to myself.

Describe your style in three words.

Sporty meets Chic.

What's your favourite trend at the minute, and what would we find in your wardrobe?

Sports luxe all day every day!

You will find tons of graphic tees, small shoulder bags, vintage sportswear jumpers and hoodies, track pants, flares and printed bottoms.

As well as everything from fur coats, oversized bombers and denim.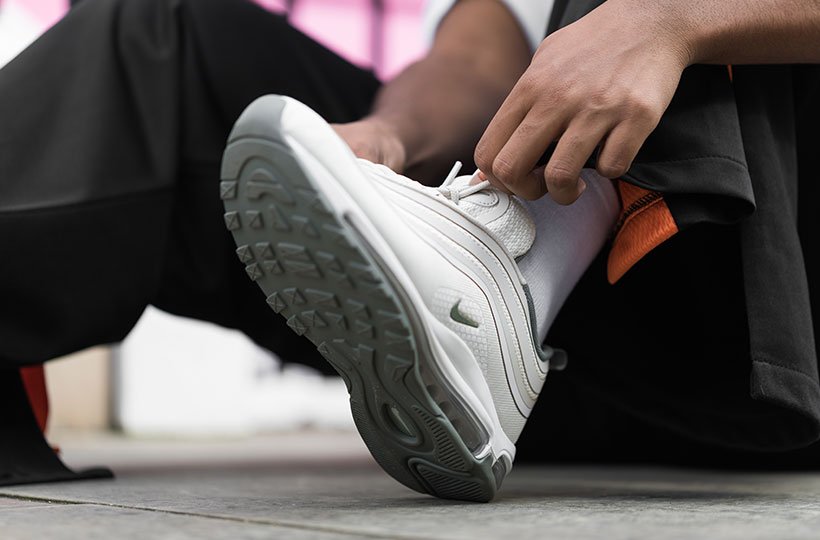 Cool, thanks for chatting with us Risa! Finally, where can we keep up to date with all of your goings on?

I'm most active on Twitter and Instagram – where you can find me at @vintagedollrisa

Fancy winning yourself £250 and a pair of sneaks of your choice? We want to see how you do Footasylum your way. To be in with a chance of winning, all you need to do is take a snap of your favourite Footasylum look, and upload to Insta - making sure to tag @footasylumwomens and use the hashtag #FAmyway.

Competition ends on the 16/10/17, so be quick!