For Vans, it's the one after the big one. Today, the skater's staple celebrates their 51st birthday – and they're making a pretty big deal about it, because why not? 51 years is a long time in anyone's books.
In celebration of this momentous occasion, we're taking a look back at some of Vans' biggest and best collabs of all time, showing our love for the Off The Wall brand and their sneaks.
Vans x Odd Future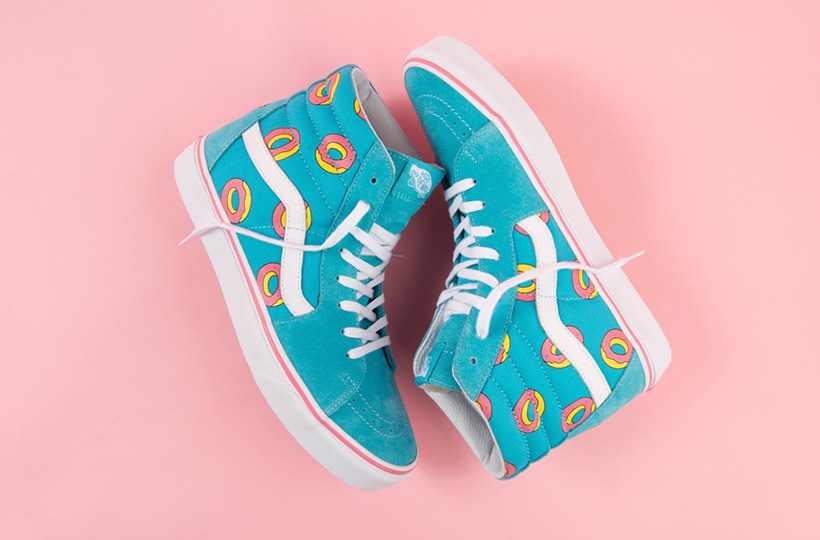 Whilst there've been countless Vans collabs over the years, where better to start than with our favourite.
Dropped in late 2016, the result of this Odd Future combo was one of the most vibrant sneaks to ever hit the shelves. Channelling Tyler's edgy style into two teal silhouettes, the Sk8-Hi and Authentic, these colourful kicks also featured Odd Future's cartoon style doughnut logo on their smooth, suede upper.
With a limited release across Europe, this sneaker was quick to sell, and although only the first of Odd Future's Vans collabs, we're surprised that it didn't come sooner and are hoping for many more to come.
Vans x Star Wars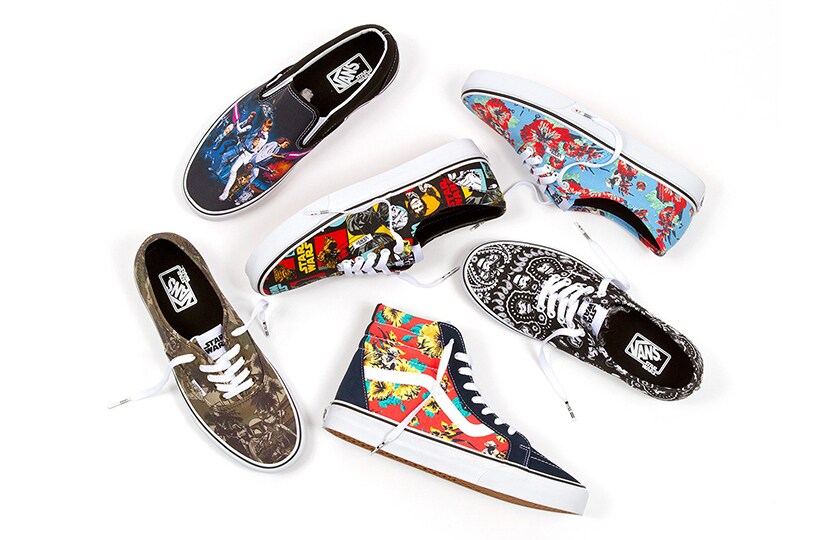 Over the years, Vans has made quite the name for themselves by joining up with big brands to create unique silhouettes. But, while we love these drops, we also can't ignore their penchant for creating pop-culture based sneaks, and in particular, their Star Wars series.
With a unique twist on the Star Wars movies, 2014 saw Vans release a collection of creps featuring Yoda, a poster from the original film, and of course those infamous Storm Troopers.
With Star Wars being possibly the biggest movie franchise of all time, it's easy to spot why this collab was such a popular one with us.
Vans x Murakami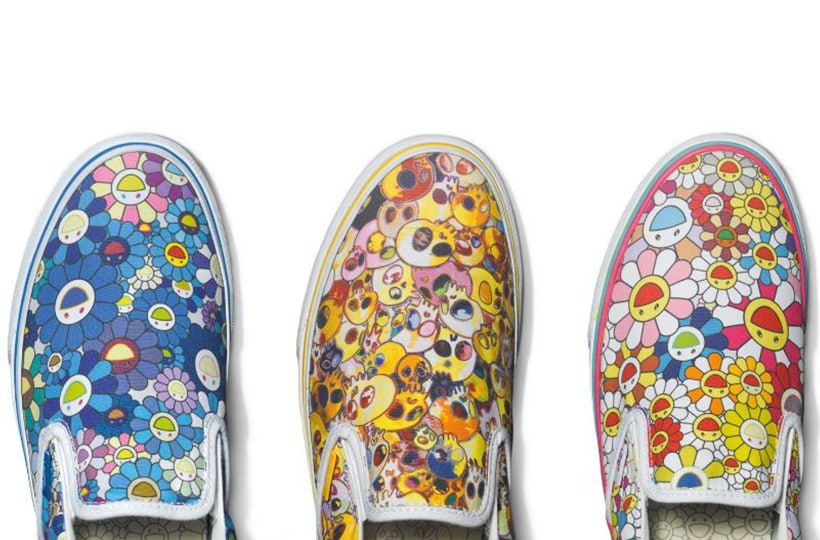 For Vans, 2015 was the year of Takashi Murakami. Releasing a six-style run, the Japanese artist's collection proved so popular that people were seen to be waiting in line to cop a pair of these coveted kicks.
Featuring a selection of pop-art uppers and coloured versions of the waffle soles, this collab is about as colourful as they come.
Following the Vans' ethos, Murakami also designed a matching trio of colourful skateboards to match the shoes - a fitting tribute to a much-loved skate brand.
Vans x Toy Story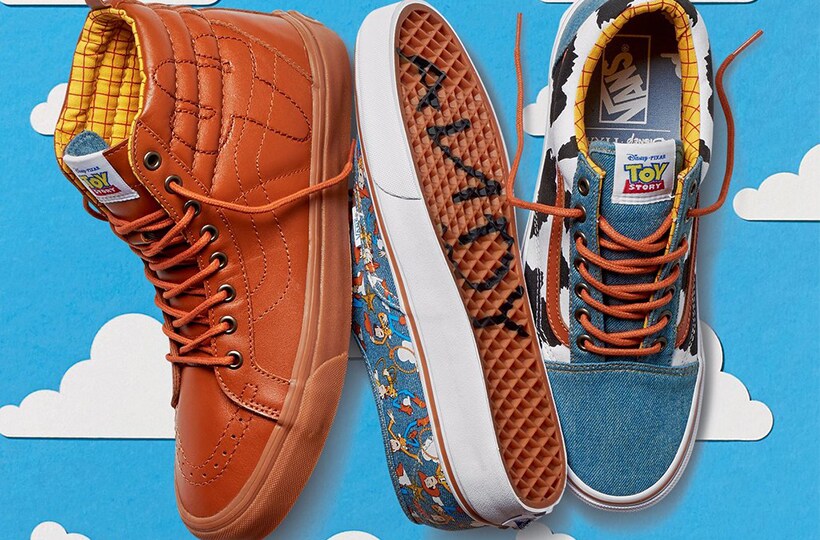 For kids and kidults alike, the Vans x Toy Story collab was one that captured the hearts and minds of sneakerheads and movie lovers across the globe.
Linking up with Pixar to create a series of silhouettes and apparel, the Toy Story drops were one of the biggest of last year – and with pretty much every character from the franchise getting a nod in either footwear or clothing, it's safe to say that anyone who's anyone was after a pair of these kicks.
With ANDY scrawled on the waffle sole of every shoe, it's pretty clear why this sneak earns its place on our list of favourites.
Which are your all-time favourite Vans collabs? Let us know your thoughts in the comments!