Tell us about Connie!
Hey I'm Connie, more recently known as Connie Constance. I'm a singer/songwriter with Black Acre and a model with Anti-Agency, that enjoys other art forms from contemporary dance to filmography.
Tell us about a typical day in the life of you…
On a productive day (a "catching the worm day") I would get up about 10, drink a home made iced latte and listen to some Jurassic 5, before returning emails and calls to those who start in the earlier hours of the day. Most of my days are pretty different but there's always something going down, whether it be music or fashion based.
How long have you been modelling for and what got you into it?
I modelled as a kid with Kids London and Models 1, and then got signed again in May last year by Anti-Agency. I've been in love with fashion all my life so I guess one way or another I wanted to be involved in the industry.
What's the best part about modelling?
The clothes, people, places and art is what I love about the industry. Without one of those components I just wouldn't be that into it.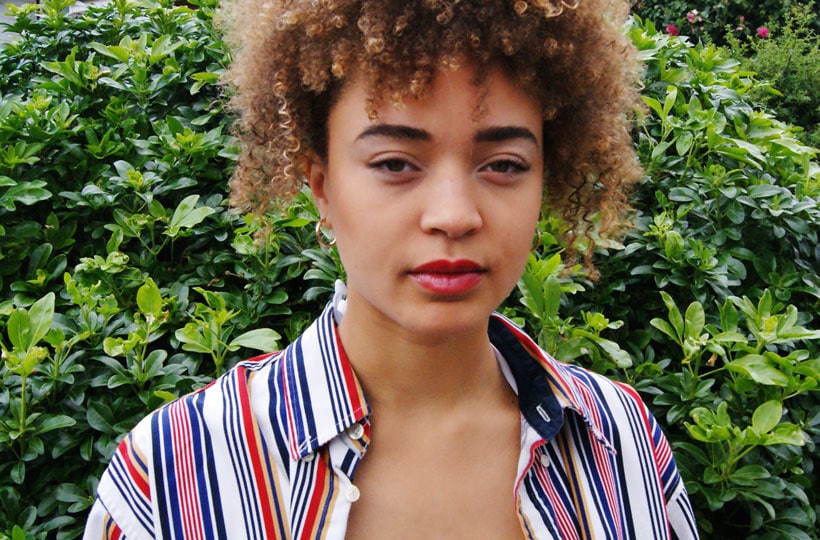 What's the essential item that you can't leave the house without?
Hmmm I hate to say it, but my phone. I've done it before and its absence makes the day SO LONG!
What does fashion mean to you?
It means expression and freedom to just be, wether it be a façade, the real you or a costume. Just being alive in the art is where I find the beauty.
What have you worn on your feet today?
My desert boots.
What kind of shoes will be on your feet this summer?
The above. They're just great.
Are you a trainers girl? What's your favourite pair?
Well I'm a hand me down girl. Right now I'm digging my teal adidas Superstars (all thanks given to my friend Julie).
How would you describe your style?
If it bangs, I'll wear it. If it's dead then I'll try to make it work, but it will have a limited life span in my wardrobe (read: on the floor space where the entirety of my wardrobe lies.)
When did you start realise you'd become a style inspiration?
I'm still questioning this. I wish my style was more minimal then I wouldn't be so unsure of whether my style was cool or not.
What's your style inspiration?
I'm a 1950s/1990s boy. When I find myself a sick suit I swear I won't take it off for a month.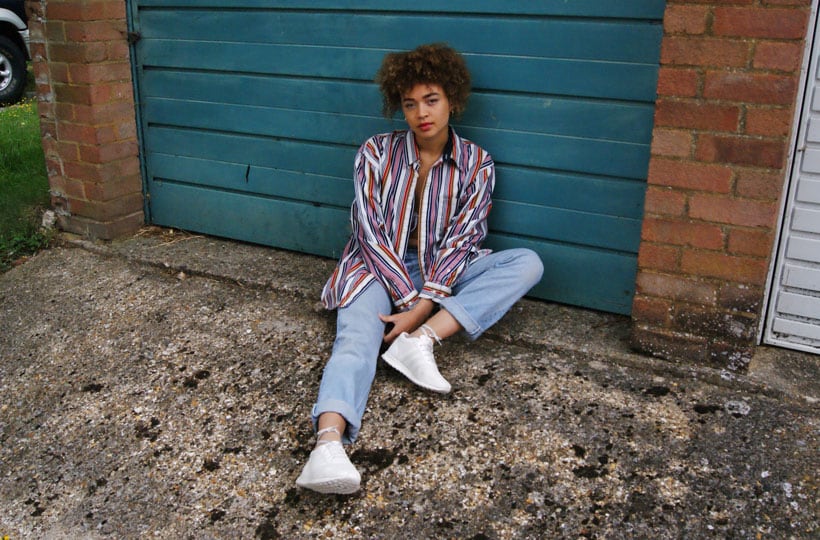 Are there any girls out there in particular inspiring you day-to-day?
Rih Rih obviously. My own girls inspire me really (shout outs to Pearl, Nats, Jenay, Sumara, Tay, Assilla!) They're the type of friends that should make you feel like your style isn't cool enough but are too awesome to care about that nonsense.
What trends are you seeing right now?
I've been seeing a lot of white trousers and tees combos so I'm guessing that's what's up.
What are you saying to the Los Angeles? Talk us through how you styled them.
I love the creamy off-white colour of them! My style is pretty laid back so I went super chilled out for summer with the frilled bikini, then threw on a shirt to go with my on the road boyfriend jeans that are made for climbing trees.
Any advice for aspiring stylistas?
Experiment with colours. "All black everything" is so boring now.
Motto or word of the day?
"Use what you've got."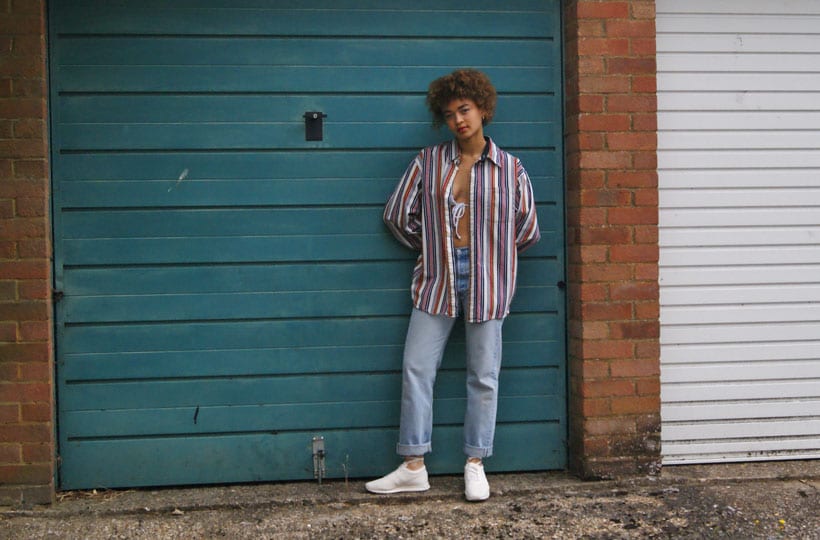 To see more from Connie check out her Instagram or listen to her music on Soundcloud. Click here for her adidas Originals Los Angeles, or shop the full Los Angeles collection.