Hey, Kitty! Great to meet you. Can you tell us a bit about yourself?
Hi, I'm Kitty.
I live and work in London. I'm a freelance fashion stylist and blogger with a background in PR and qualifications in Fashion Design and Music.
So you run The Unisex Mode with Jess (AKA Juicegee), but how did you guys first meet?
I met Jess through the sneaker festival, Crepe City. We were introduced through a mutual sneakerhead friend.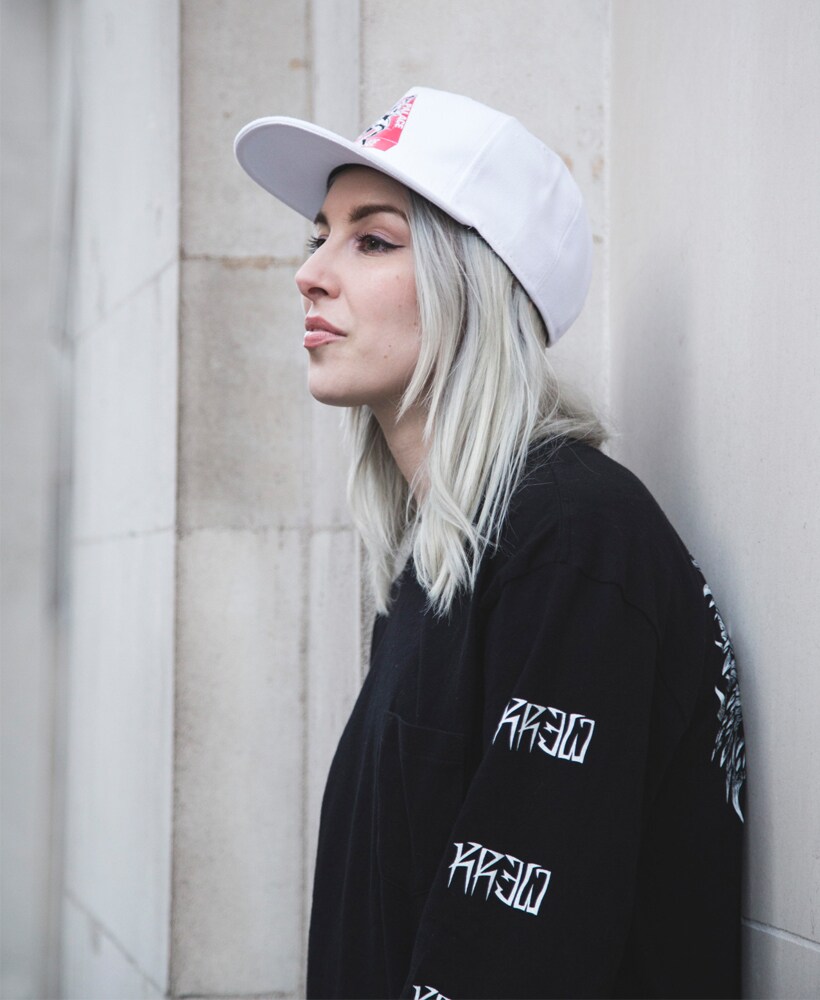 So how did The Unisex Mode get started?
About three years ago, I started to follow a lot of sneaker and streetwear blogs and realised they were all male focussed. I wanted to start a girls' version. At first I wanted to create a magazine, so tried to round up a few people to be involved.
It was a slow process, so I thought "Hell, l'll just start a personal blog." Once I did, it quickly gained interest and everyone wanted to be involved. Jess was always active and wanted to continue to pursue it with me, so it became me and her fronting it.
From what we've seen on the blog, you both have some serious style. What inspires your look?
My style has evolved as I've become more comfortable in my own skin, and from that I've found the best way to showcase my own image.
I've always been inspired by musicians, for example, Pharrell Williams and Gwen Stefani are big icons to me.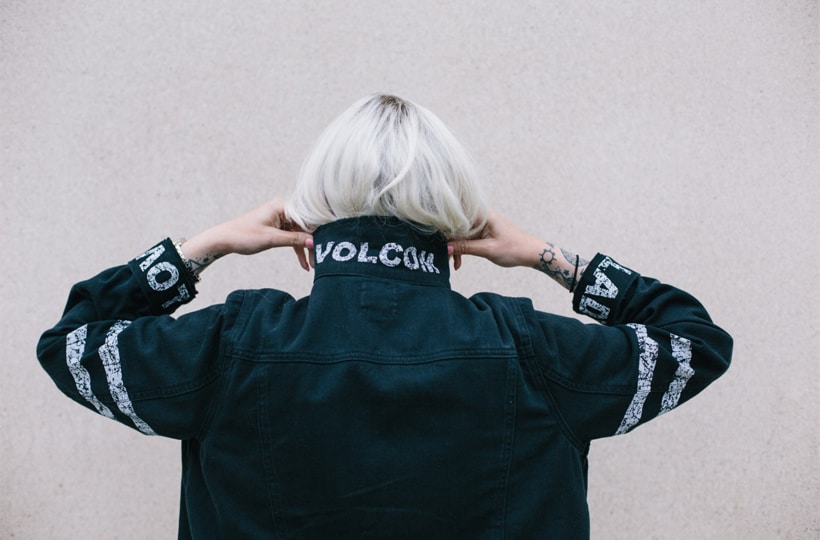 I take inspiration from catwalk shows by high end brands like Chanel, Prada and Gucci, as well as mixing in influences from Japanese street style.
My own take on men's fashion came out of watching male focussed sports, like basketball or skating, and listening to male artists. I've always been inspired by menswear and it just grew from there.
It's definitely working for you! You do a lot of photoshoots on the blog, are they planned or do you just let the camera roll?
It's a mixture depending on time constraints really.
We roll with it most of the time, but plan basic details so we know we'll look good together on camera. It's pretty organic and half the time we're dressed to match by accident!
Do you have a favourite photo shoot?
Working on a Nike campaign and the Bape x Puma collaboration last year. Those were definite highlights for me.
Those are some pretty big names! Let's talk about footwear, are you a sneakerhead?
Of course! I have around 200 pairs of sneakers.
It's so hard to pick which are my favourites, but I'd have to say Reebok Insta-Pumps and Puma Discs are up there! Alongside my Nike Air Max 95s and Air Jordans.
It was always gonna be hard to pick just one. Can you tell us what your biggest challenges are as a blogger?
Keeping up with time restraints really and making sure the content keeps flowing. But that's fine, that's what it's all about!
I guess it's also about making sure I still look good from 8:30 in the morning after a press breakfast, to then going for a gym session, a shoot and then events in the evening...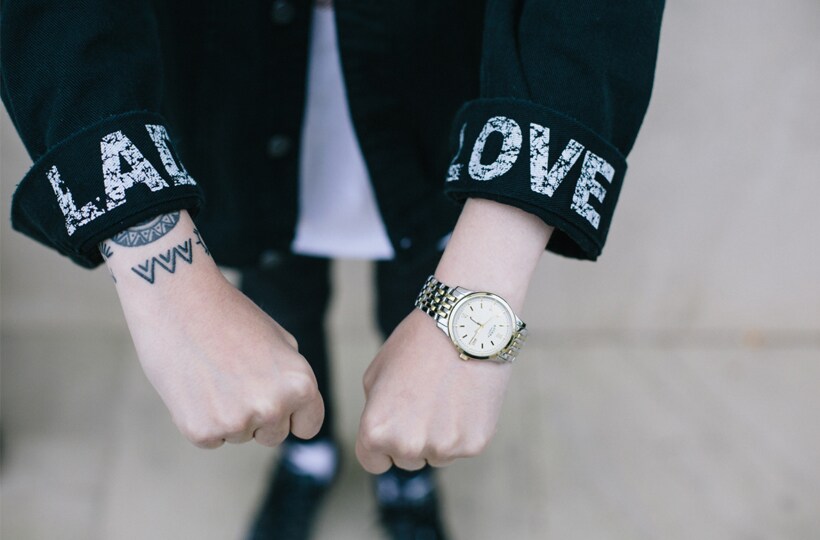 So what's next for The Unisex Mode?
We have lots of shoots planned, as well as design collaborations with a few different brands. Plenty of travel and fitness!
We'll definitely keep an eye out for them. Looking forward to see what you put together! What are your style predictions for 2016?
I would say there'll be more sneakers,
lots of boots
and a punk rock revival!
What tips can you give to someone trying to take a decent outfit photo?
Keep it clean and simple. Find a nice clear background and make sure you have nice natural lighting.
And where can we look you up on social?
My Instagram -
@kittycowell
The Unisex Mode Instagram -
@theunisexmode
Thanks for talking to us, Kitty! Looking forward to seeing what you and Jess get up to in 2016.