We sat down with
Ghana born,
@rachellehollandxx
,
to talk about her busy life as a web assistant, mum and model.
Nice to meet you Rachelle! Tell us your story.
I'm a 25 year-old web assistant and model from the West Midlands. I'm originally from Africa, I was born and raised in Ghana for 10 years before moving to the UK.
Give us a run down of what happens in your average day.
Well, it depends.
Although I work full time as a web assistant, I'm also a model and a mum to my 3-year-old son.
I have a very understanding manager who allows me to attend castings in London as and when I need to.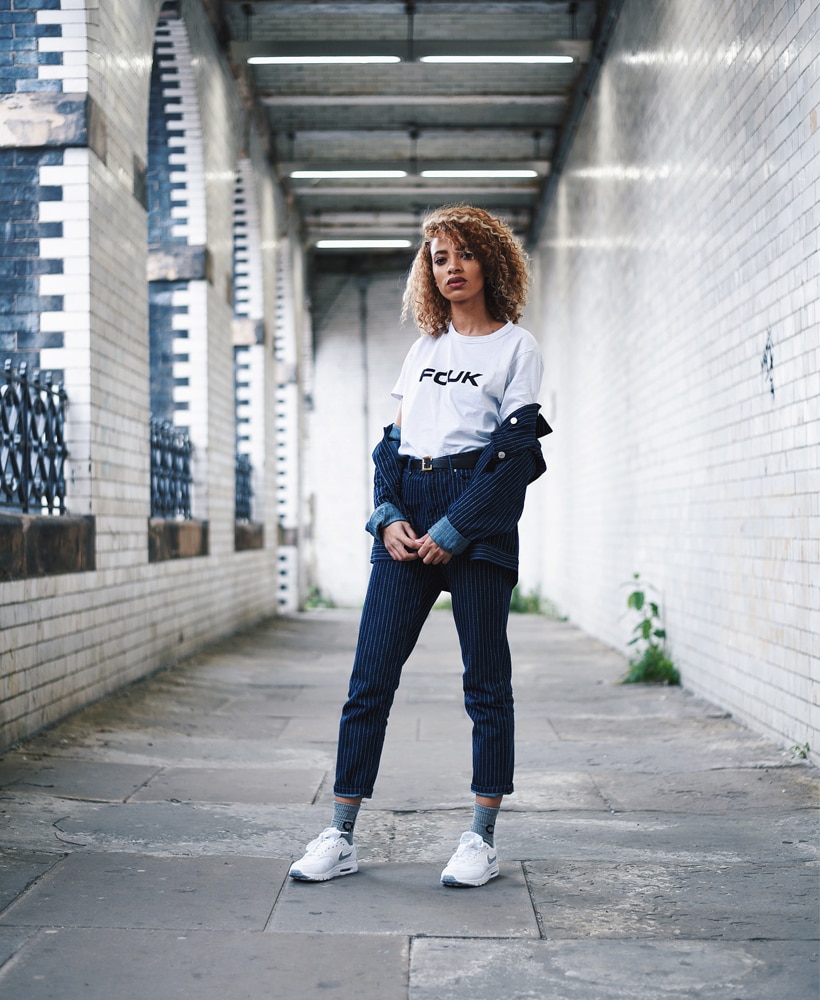 My biggest priority is my son, I spend each day making sure he's well and happy. Apart from that most of the day I'm working, which could be my full time job or modelling.

So my days are quite unpredictable I'd say, but I love that!
Sounds like a pretty full schedule.
How did you get into modelling?
I'd spent many years trying to get signed to an agency and was never successful, so I just thought modelling may not be for me after all.
I then came across Anti Agency in London. I loved their vibe. They represented people who didn't necessarily have the traditional 'model' look, but had a cooler style.
When I contacted them I wasn't expecting a reply, but they got back to me with a casting date. I went to a meeting at Ace Hotel, took a few pictures and received an email shortly after saying I was on their books and that's where it all started.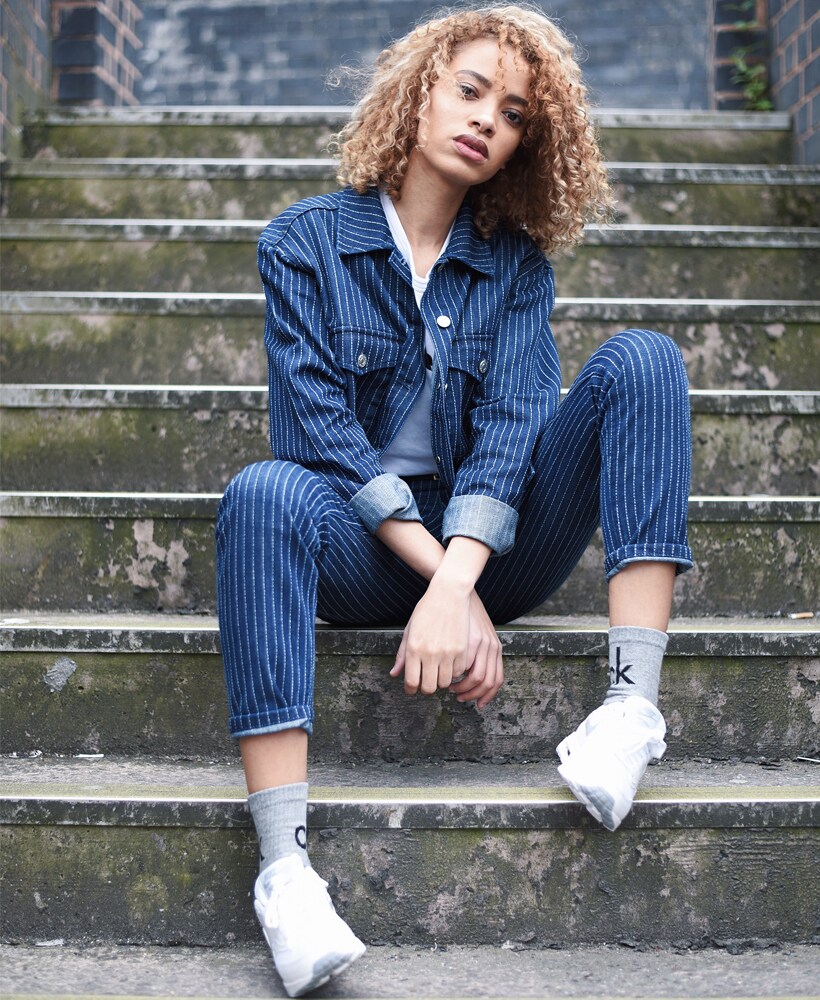 You've modeled for Footasylum in the past.
What was it like on set with the Footasylum team?
Yes, I have! My very first job with Anti Agency was shooting the Christmas campaign for Footasylum. When I got the call about it, I thought it was a prank!
At the time it was the biggest shoot I had been part of. When I arrived, I noticed other models and I knew that they had worked for some huge brands, so I was quite nervous.
But everyone was so friendly and laid back, they made it very easy to work with them. Working with Footasylum was great, it just felt like I was hanging out with friends.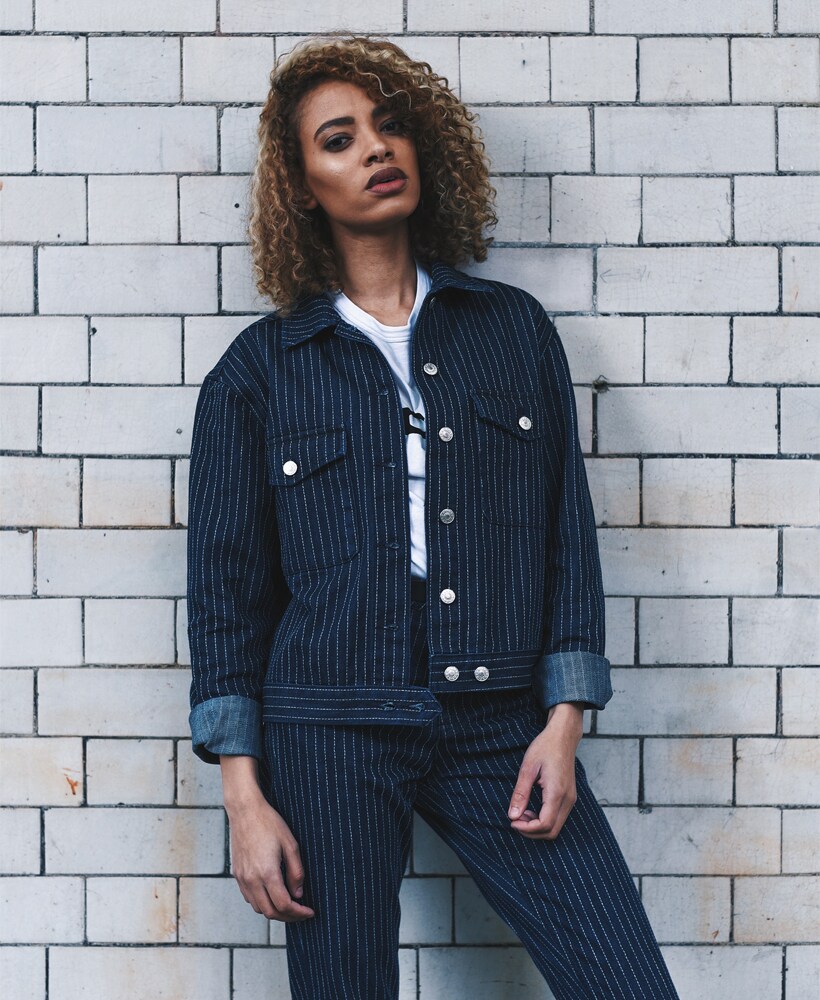 How would you describe your style?
I'm really into street style. I just love being comfortable in what I wear.

Lately, I'm all about tracksuits, baggy tops, trainers, oversized and loose fit clothes. I don't go for the current trends, If I like something, I'll wear it!
For me it's all about understanding what I suit and what I feel good wearing.
Good mantra.
Where do you find your style inspiration?
I love the skater history and how they dress, so I find most of my inspiration from skating brands. But when I want look cute, I love me some
@sitaabellan
. She's a style icon and I literally want her whole wardrobe.
I can tell from your IG account you're into sneakers, right?
Yes, I am definitely a trainer girl! I own more trainers than high heels. I don't have any brand loyalties, but I probably own more Nike than any other brand.
My preferred style of trainer is something with a bit of a platform, plain and comfortable. I normally stick to one colour and I love trainers with air bubbles.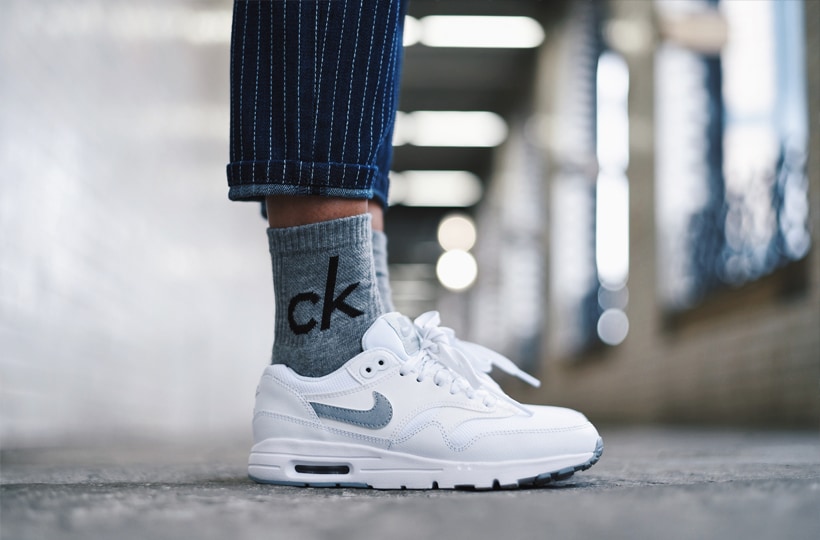 Tell us about the sneakers you're wearing today. How have you styled them?
I've picked the
Air Max 1 Ultra Essential trainer
in White and Wolf Grey. I loved that they are all white and just so fresh looking. They also have the air bubbles which I like a lot and they're not too flat on the sole either.
I styled them with a denim striped two piece from Topshop, Calvin Klein socks and a white t-shirt from French Connection.
Your look is on fire. Where can we see more of your style?
Instagram:
@rachellehollandxx
Snap Chat: Rachelle-hh
Tumblr.
Rachelle Holland
Thanks for talking to us Rachelle. Good luck with the modelling! We can't wait to see what brands you'll be working with next.
Photo credit: Rav Rayet from Manners Maketh Man.