Oli Greaves is the face of YouTube channel and men's fashion blog,
The Tailor Fitted
. Originally from London but currently living in Essex, his look and experience as a video producer are making him a serious contender in the online style scene.
We caught up with him to talk about fashion, living the YouTube life and who he'd love to collaborate with.
Nice to meet you, Oli!
How did The Tailor Fitted get started?
I work full time in a digital media space with a lot of YouTubers, and on every shoot they would always encourage me to start my own channel. I wanted to start up my own thing, but I didn't know what it would be about.
I knew I wanted to make it about men's fashion because that's what I'm passionate about. I felt like the presence of men's bloggers and vloggers was quite minimal online, so I thought I would walk into that space and give it a try. And I had a great experience straight away!
How would you describe your own personal style?
I would describe my own style as detailed minimalism. I don't really like bold logos, walking around like I'm a billboard or anything, but I like having luxury items and good quality garments with details.
So you might have to look twice at what I'm wearing, but if you know the brand then you appreciate it.
Do you think your style has evolved since you first got into fashion?
Big time!
When I was back at university I used to wear bright and bold colours to stand out, but as I have matured I've become more of a humble person. I think that's now reflected in the colours I wear.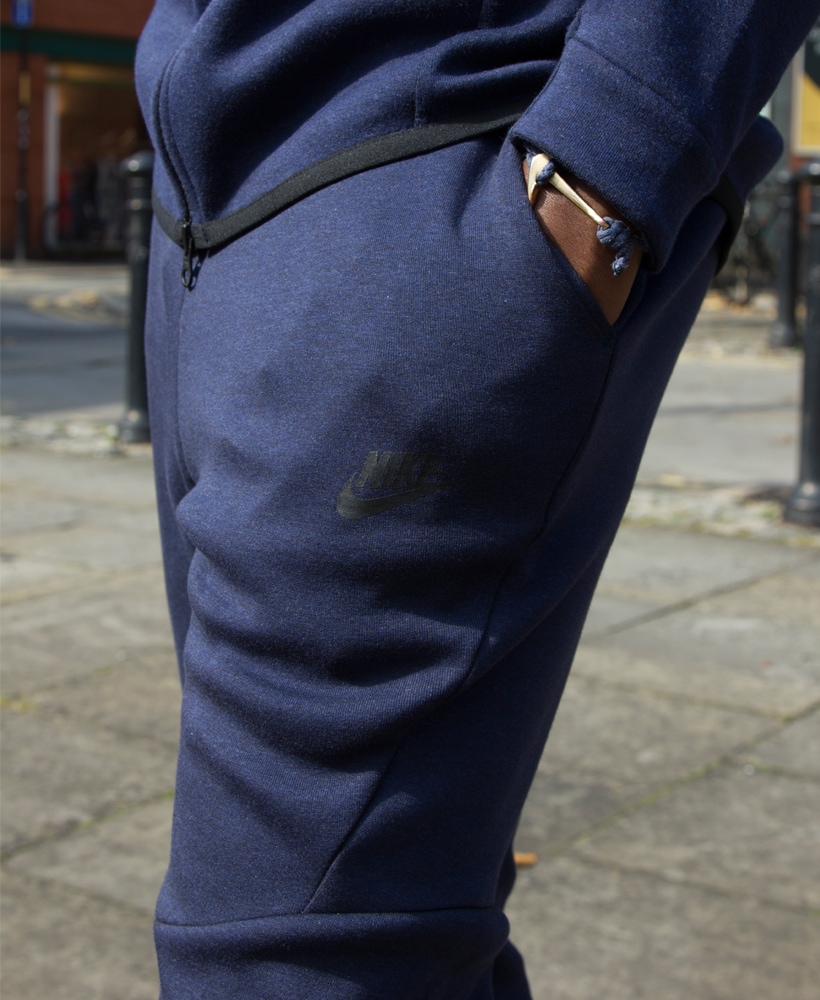 Tell us about your look today.
I went for a Nike Tech Fleece tracksuit for comfort, I feel that street style is a big thing at the moment, and I don't normally wear navy blue, so I thought that I would go for that.
I chose the Nike Air Max 95 Ultra trainers because I love the detailing on them, as I said earlier I like detailed minimalism. So not too bold, just a small Nike tick on the side. But if you look closely you can see the detail and craftsmanship.
Tell us more about your YouTube channel. What do you think makes it successful?
I think having a good personality on YouTube is important in terms of growth. I think doing unboxings is a great way of getting product in front of people and speaking about how you genuinely love it.
My channel is still slowly evolving, I'm getting to show more of my personality with each video I do. I built the blog to compliment the YouTube channel, so when I'm not actively uploading videos, I still have a blog which I can update about what's happening in the fashion world.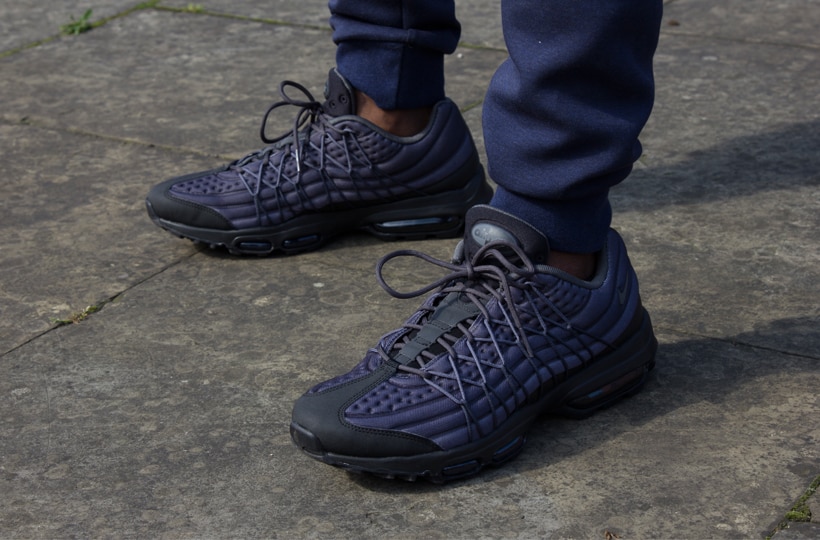 You have a pretty cool job as an Assistant Producer, can you tell us more about it?
I studied film and television at university, so I always had a strong passion for creating visual content, whether I am in front or behind the camera, and I felt YouTube was a great outlet for that. It's literally my own space, where I can create what I wanted and put it out there.
With my first video I was quite sceptical about releasing it, but as soon as it went out it got so much love and that just encouraged me to make more.
So I went from university to working as an Assistant Producer. I learned so much more about how to work the camera, how to plan a shoot and how to make good quality production. I have been in that space for about five years now, so I apply everything I have learned on a daily basis to my channel.
Have you ever filmed anything that hasn't made the cut?
Yes, I have. I made a video a while back and I just wasn't happy with how it looked, so I kind of left it for a while and then it just got to a point where it was too late to release.
I believe timing is very important. It made me sit back and think "How can I make this content my own going forward?", so I used that opportunity to think about how I can refine the process.
I did go through an identity crisis with the channel because I thought I should try and cover all of men's fashion. But then I realised I couldn't physically do that, so I decided to put my spin on what I thought men's fashion is.
Who are your favourite YouTubers?
My favourite YouTubers are the
Sidemen
, I know some of them personally as well. They keep me motivated because they put out so much content.
I've learned so much from their content as well, they speak directly to their audience and provide entertainment, something that I still want to bring to my channel as well as letting people know about style and how to dress.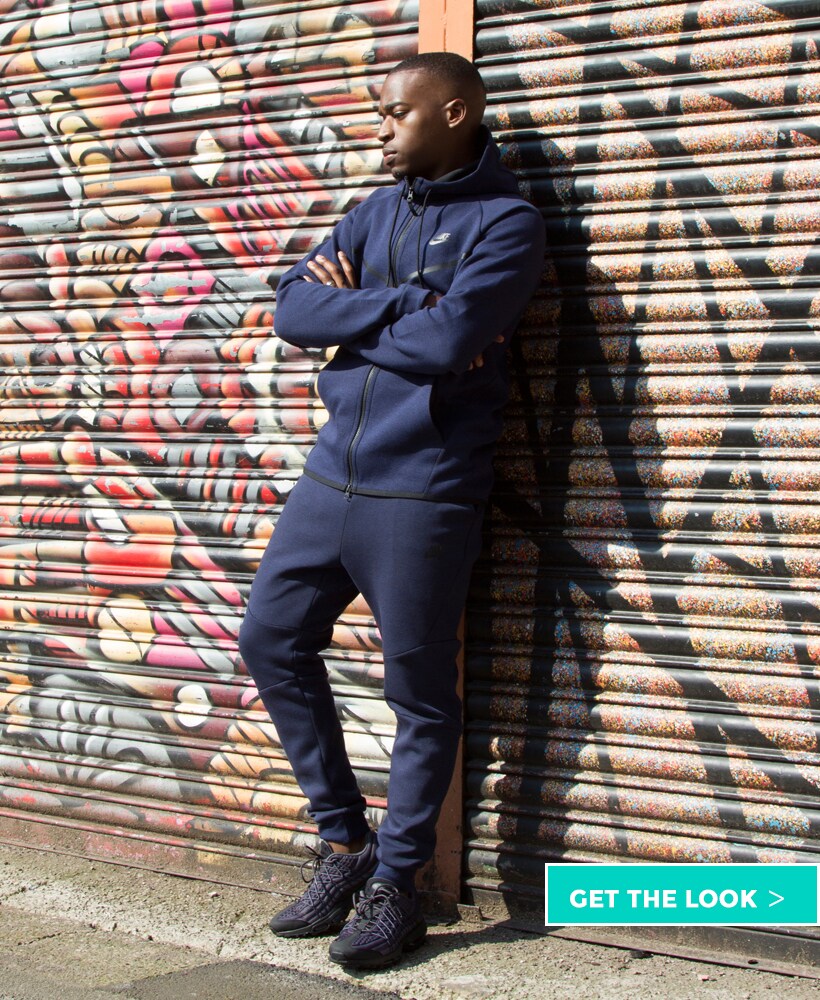 What's your ultimate collaboration?
I'd love to have a sit down with Skepta, his style has evolved so much from when he was a DJ to now. He's just the coolest guy right now.
Thanks for chatting to us, Oli! Where can we look you up for more Tailor Fitted content?
YouTube -
The Tailor Fitted
Blog -
The Tailor Fitted
Instagram -
thetailorfitted