We catch up with L.A. based app developer and trend-setter,
@
raadius
, to talk about his fashion influences and why his I.G account is giving us some serious style envy.
What up, Michael? Nice to meet you. Tell us a bit about yourself.
Where do I start? I'm a down to earth, laid back, casual being. I'm charismatic and love making people laugh, being positive is my best approach. I'm a dreamer, thinker and story teller. I want my I.G account to be like a book that you just can't put down.
I receive DM's from people telling me that my page is inspiring, whether it's a picture of an outfit I put together, or sun glistening over the beach. Just seeing those words makes me feel better as a person and makes me want to continue to push my page with more inspiration.
Fashion is obviously a big part of your life. How would you describe your style?
It's a fusion of John Elliott, Ronnie Fieg and Jerry Lorenzo. I'll mix in tonal tees with Jordans, I'll rock joggers with Flyknit Racers or I'll match up sweat shorts, a tank top and adidas Ultraboost. I try to mix up all three styles into my own vibe.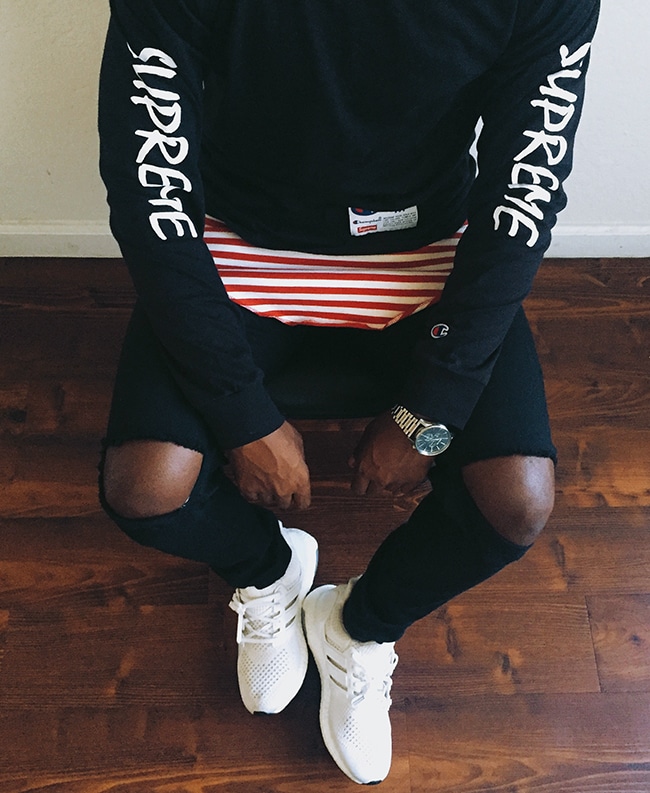 How has your look evolved?
Yes, very much so. Over the last few years I have moved into a more active wear, modern style. I've cut back on wearing basketball shoes except for Jordans.
Now I'll reach for lifestyle shoes like adidas Ultraboost,
Y3
and Nike Flyknit Racers. I'll wear sweat shorts or distressed denim and a plain tee or small graphic print tee. I can't forget Jordan 1s, which blend the lines of basketball, lifestyle and skate shoes.
What do you think will be the next big thing in fashion?
I'm not sure really, but I can see current designers pushing forward more with the 80s and 90s rock, hip hop look. Also message tees are starting to become the wave again with people, IE: Off White or Fear of God.
Are you into sneakers? What part do they play in your look?
Yes! Sneakers are the reason why I got into fashion.
Sneakers are at the forefront of fashion. You can tell a lot about a person just by looking at their shoes. I honestly have to start from the shoes up when I get dressed, as shoes can make or break your look.
Nice.
What tips can you give us on styling?
Just be yourself. Don't try too hard or overdo it. I see people wear three or four layers of shirts, tank tops or hoodies and to me it's just one big mess. Wear something that reflects your personality. Be confident in it. Simplicity is the key.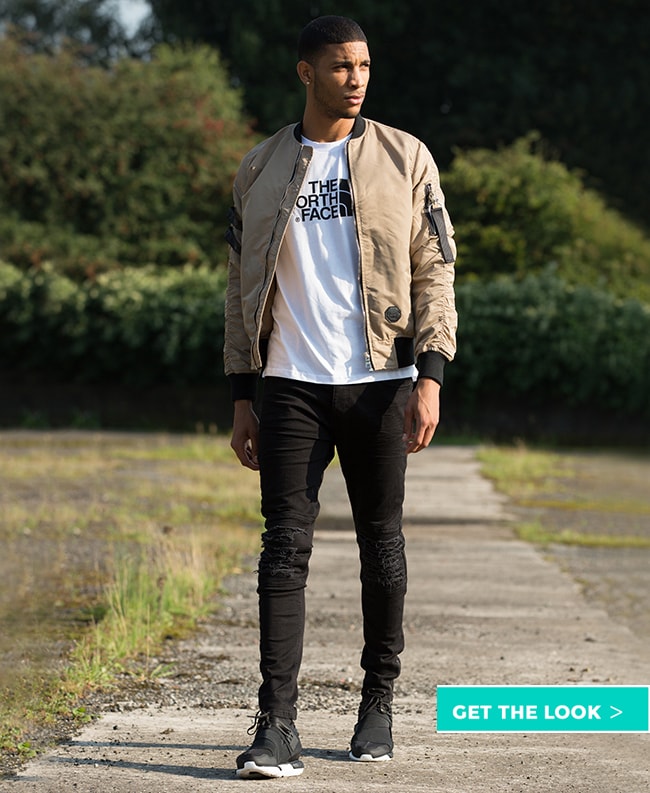 Can you talk us through the look you put together for Footaslyum?
I went casual on this, kept it simple. The Y3 Qasa series is one of my favourites, and the
Qasa Hi
is just an amazing slim silhouette. To complement the tonal lines of the Y3 you need slim, distressed denim, so I went with the
Project X Paris Biker jeans
.
I wanted a simple white tee that doesn't distract much, so I chose
The North Face Easy tee
. To finish the look I added my favourite style of jacket, in the form of the
Project X Paris Bomber
.
A strong look!
Thanks for talking to us Michael, where can wee see more of your outfit stylings?
Instagram @
raadius
Snapchat iraadius