After our recent
catchup with Kitty Cowell
, we caught up with the other half of The Unisex Mode to talk streetwear, sneakers and style.
Hi Juice, nice to meet you. Tell us a bit about yourself.
My name's Jess, but everyone calls me
Juice
. I run 'Small Feet Big Kicks', an online sneaker site for girls with my best friend. I'm also a blogger, and co-produce content for the
Unisex Mode blog
.
My background has always been creative, I have qualifications in textile design and visual merchandising. I was born and raised in Romford, straight outta Essex. RM1 represent!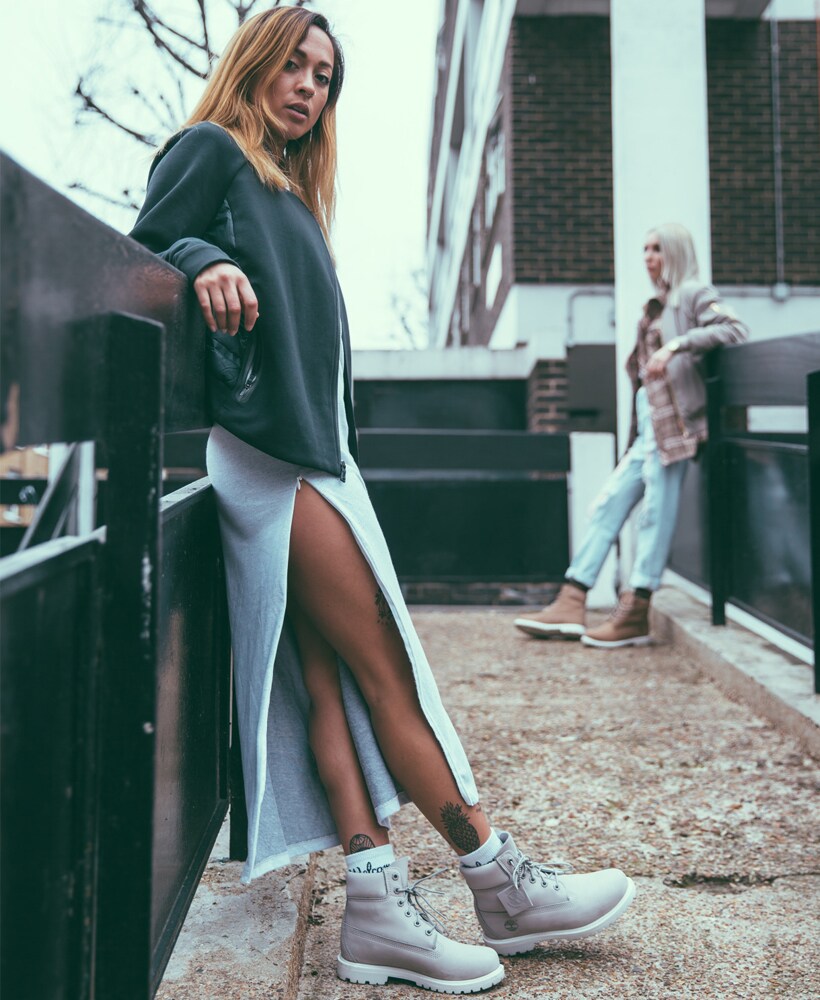 How did you get to know Kitty?
We were introduced by a mutual friend through our love of sneakers, then we got to know each other more at Crepe City and it just took off from there!
We love your look, how did you get into streetwear?
I used to have my own blog about six years ago, and I just couldn't keep up with it. I was being gifted clothes from brands and I wanted to have somewhere to showcase the way I styled my outfits.
I wanted to start a girl collective, and I had spoken to Kitty about my idea. She had the same feeling, we both felt there was a lack of material out there for girls into streetwear and sneakers.
Due to my job commitments it took a while for me to be able to lift off, so Kitty started the blog by herself, and we also had a few other girls who joined as contributors.
After a while, I was the only one who really wanted to give it a go, so then we agreed for it to go forward as a duo!
How would you describe your style?
My style is very tomboyish, with a girly edge on occasion. I'm all about being comfortable.
I love menswear and trainers, so pretty much every outfit revolves around that. I mostly live in monochrome, but I love textures and prints as I specialised in prints during my degree in textile design.
I think it's important to have some texture and print in your wardrobe to create a point of interest.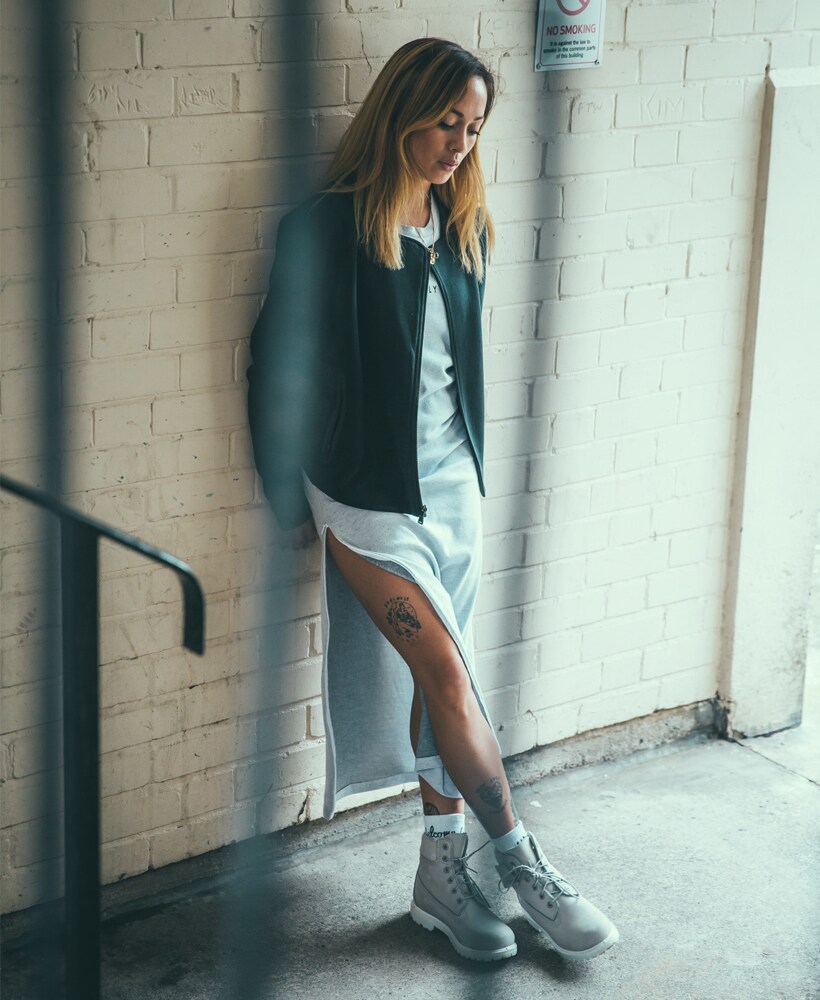 Have you always looked this cool? What's your biggest fashion crime?
I went through an awkward stage growing up of having really dodgy hair and wearing rugby shirts with baggy tees over the top and the collar sticking up. Sufficed to say I wasn't getting much attention at that time! (laughs).
What's been your favourite shoot for The Unisex Mode?
I did a shoot with Ellesse last year and loved the images, and our latest shoot for TUM with the
Footasylum Timberlands
was a personal fave!
The pictures were fire!
Shouts to
@MarcHayden
!
We can tell you're a massive sneakerhead. What are your favourites silhouettes?
I've been running an online sneaker store for girls for five years now, and collecting sneakers for the last nine years! My collection currently runs around 250 pairs.
I hate being asked what my favourites are because I have so many. But my favourite silhouettes include: Nike AM90, Nike AM97, Nike Footscape Woven and the Puma Disc.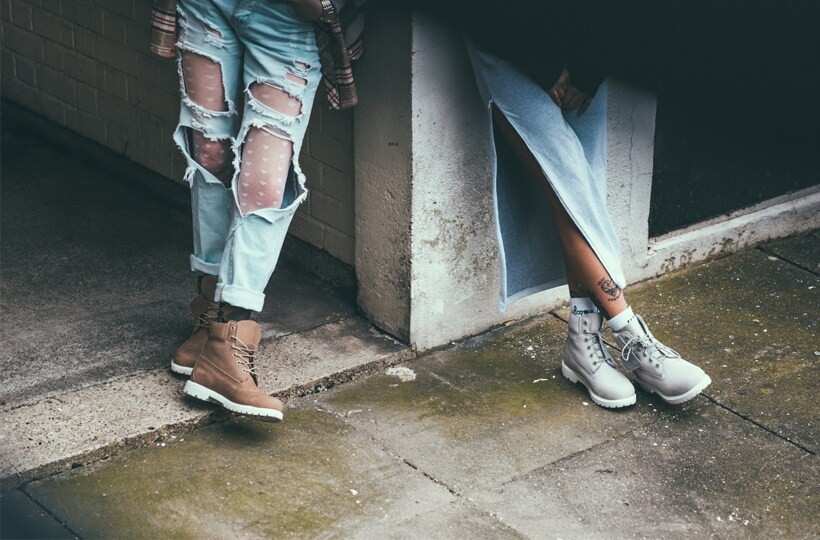 Some definite classics.
What are your fashion predictions for 2016?
I think the line between men's and women's fashion is going to become smaller and smaller.
Underwear as outerwear will still be pushed massively, 90s revival, pedal pushers and bardot crops.
Block colour outfits in red and baby blues and pinks. Oversized shapes and big coloured faux fur.
What does the future hold for Unisex Mode?
Lots of collaborations with brands and other bloggers, travelling and more lifestyle pieces.
And where can we find you on social?
My IG -
@juicegee
Small Feet Big Kicks -
@smallfeetbigkicks
TUM -
@theunisexmode
Thanks for talking to us, Juice! Can't wait to see what happens next on The Unisex Mode in 2016
.