Jessica-Anne Browne is an up and coming fashion and lifestyle blogger from Manchester. When she's not bloggin' about being a boho-babe, she's travelling around the globe, gathering inspo for her latest looks.
We caught up with her to find out more about her style, travels, and where exactly in the world she gets her style inspiration from. Check out what she had to say below!
Hey Jessica, great to meet you! Tell us a bit about yourself.
Hey, great to meet you too! I'm Jess, a twenty something fashion, travel and lifestyle blogger from Manchester. I love to travel and have lived in Barcelona, Bristol, London and Thailand.
My sneaker obsession actually grew from traveling as I needed to travel in super comfy footwear that was still stylish and cool, and trainers are so good for that!
How did you get into blogging? Was is something you've always wanted to do?
It was something I wanted to start, but I just never really got around to doing it. I think I was always worried that people wouldn't give a damn what I had to say, haha.
Last year I decided screw it, let's give it a go, and it's kind of snowballed from there really. I really wanted my blog to be a place where people can come for fashion inspo, travel advice and cool photography.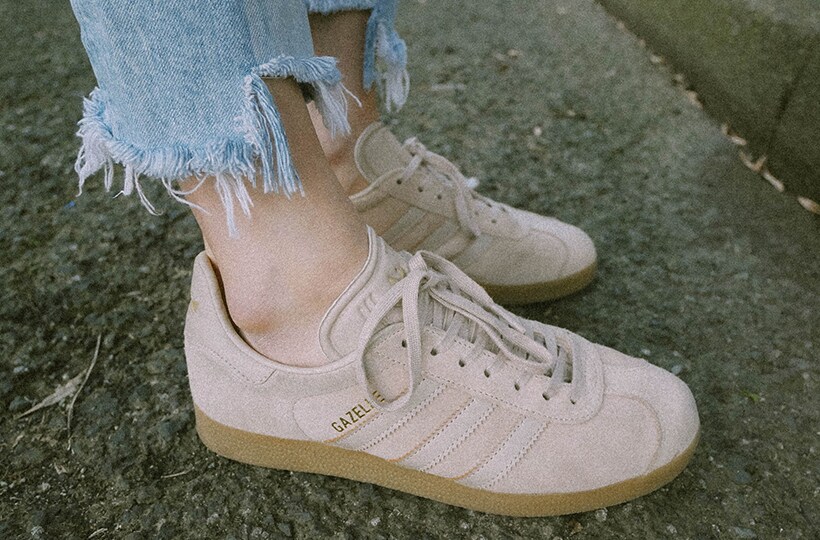 Let's talk about your style, how would you describe it to someone who's new to your blog?
A mix of bohemian and streetwear inspired by the new and the old, coming together like old friends to create a relaxed comfy style.
So, your look is pretty boho then, what is it that inspires your style?
I think my style has been massively impacted by the places and cultures I have lived in. I love to mix really old vintage pieces with some new clean shiny trainers.
I guess you could say it's quite eclectic!
Tell us about the shoes that you've chosen, how did you find the Gazelles for stylin'?
I think these are perfect as it's approaching summer! That
cute faded pink colour
that goes oh so well with light blue, washed high-waisted jeans.
What have you paired them with?
Jeans, always! I live in jeans, and I have like 40 pairs.
I would throw a crop top on and a denim coat over this outfit too. Double denim is my go to style, I will never let it die, haha!
Are they your usual style? What made you want to choose these?
I have never actually owned a pair of Gazelles so I really wanted to try them in my style to see how it would work.
Do your kicks usually play a big part in putting together a look?
I will usually work around what footwear I fancy on that day, then build an outfit around the colours of the sneaker. I have loads of trainers now so I find it easier to do it that way.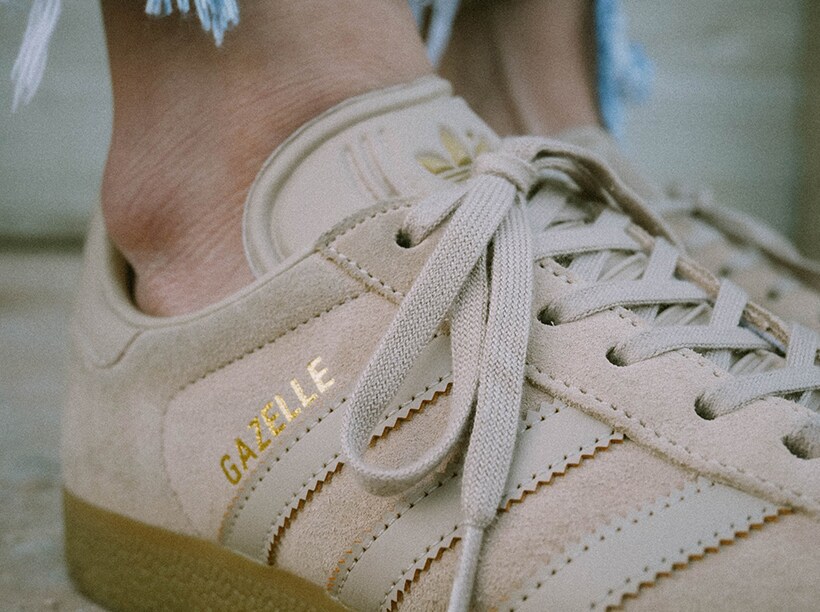 What's your advice for Summer trends?
Keep it simple with one statement piece.
So aside from fashion, we can see that you love to travel! Where's the best place you've been?
My heart will always be with Barcelona – it's the only place I felt truly at home. My heart weeps a little every time I leave! I know I'll go back and live there one day.
Aside from that, purely to travel it's got to be Vietnam! So much culture and vibrancy there. In Hanoi there's so much craziness, but then you can head up north to Hoi An where it's so peaceful and tranquil.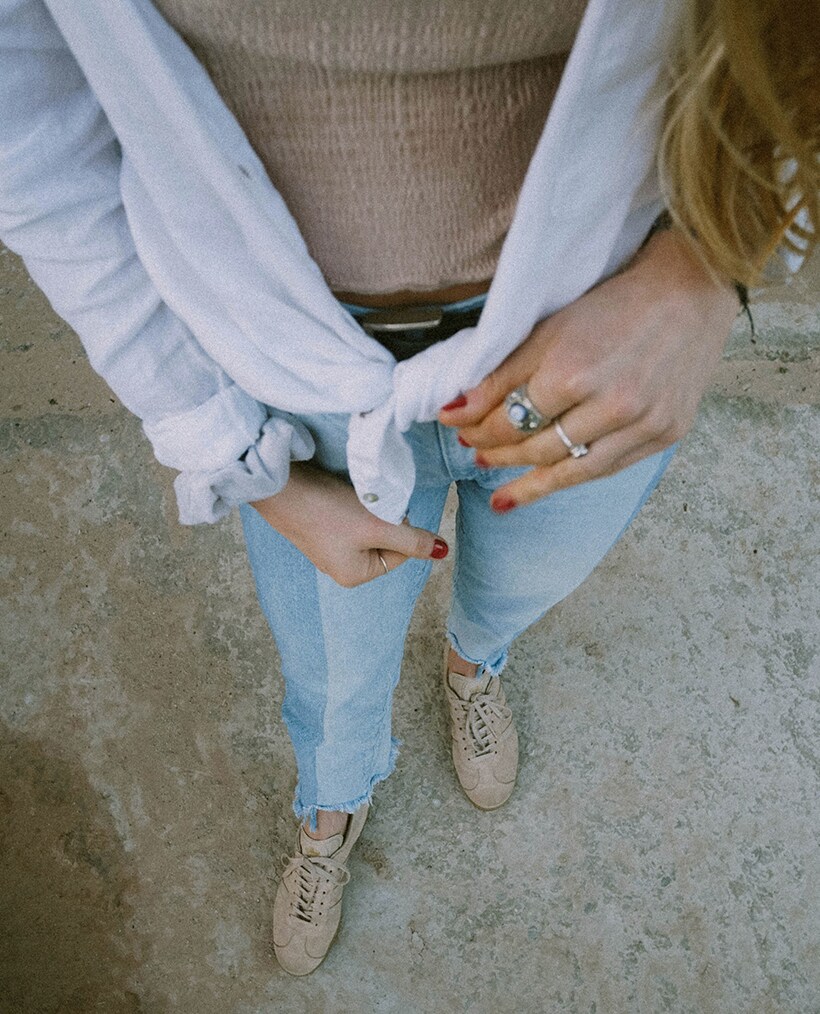 Do you find that the places you visit influence your style at all?
100 percent. Every country and city has its own vibe and I love to explore that and see how it can influence my own style.
What are your plans for 2017, for you and for your blog?
I am going to move from the UK later on in the year and travel again. This year without full-time travel has been one of the toughest, so I can't wait to get back out in the world and show my travels to my readers.
Finally, where can people catch your style?
Catch my
blog here
, and check out my
instagram here
- I would love to hear from you all!
Peace & Love x
We definitely will! Thanks for chatting with us Jessica!