Curating some of the best parties and events, the group also has strong affiliations with legendary UK grime collective, Boy Better Know. As well as his ties to music, Bakar is also a model and is the brand ambassador for
Sperry
, and fronted campaigns for Goodhood for the past couple of seasons.
What up Bakar? We know you're a creative guy, but what motivates you?
I just like making cool stuff happen, that's my motivation. I always want to do things that might not already be happening, so I've just got to make it happen, I guess.
I like keeping myself around people that inspire me. I'm fans of all my friends, for one reason or another. Even if it's not career based, I'm a fan of something that they do or a trait that they have. Just good people, creative people.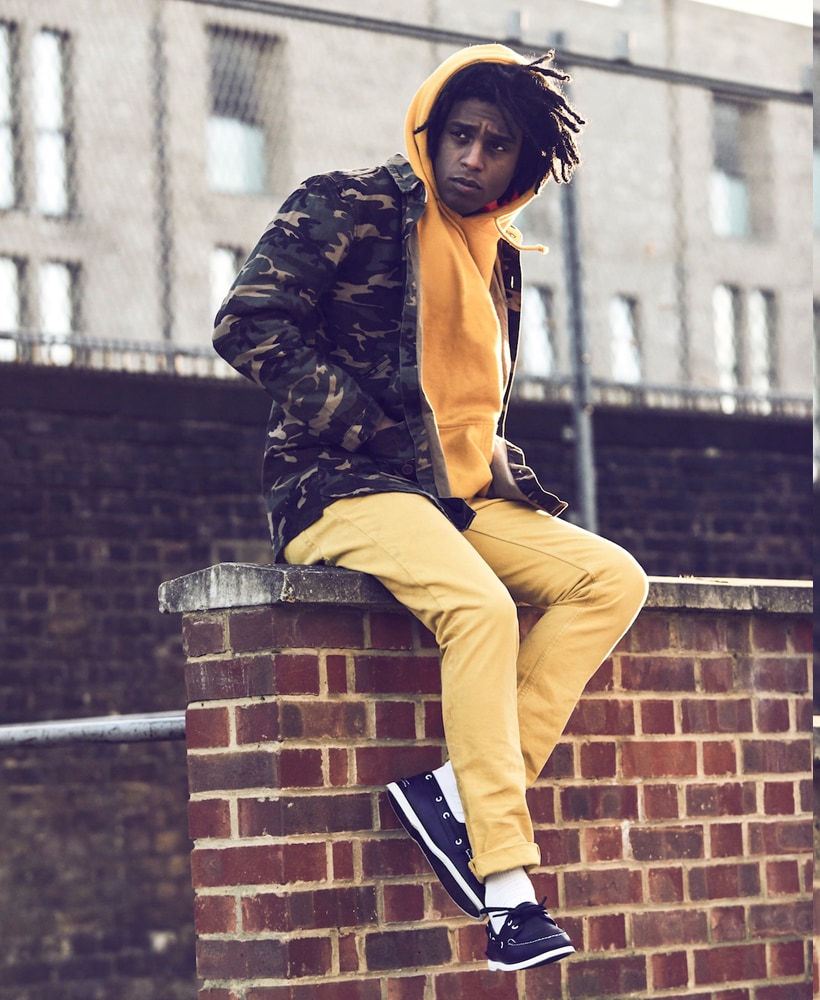 Sound like a good mantra. What makes what you do authentic? How do you stay focussed?
You just have to stay true to yourself I guess, that's the only way to stay authentic because every idea has been done before, so yeah, you just have to do what you do.
Your gut as well. Your gut is super important. Just going with a gut feeling, like, is this the right thing to do? But I'd say the best way to stay authentic is to just do yourself.
Can you tell us about some of the projects you're working on?
I'm working on loads of projects at the moment, we got clothing that we're working on, and we already dropped some stuff earlier this year. We've got music projects that I'm executive producing with so many ill features on.
I've got a series on Boiler Room right now, we already put out the first episode. But yeah, loads planned!
We know you have fronted for some big brands, but how would you describe your style?
Style is super important to me. Nowadays I would say I'm less into fashion and more into style. I don't really care for fashion that much anymore, but style is still super important to me.
It's just a form of identity. Just having that identity, just wanting to be different and just being inspired by stuff.
There's nothing wrong with being inspired by something. I might go on Instagram and see a look and be like "Yeah, that's sick!" or I might see one of my friends with a new jacket and it will just inspire me, like "Woah. I need to up my jacket game!".
What has been the most adventurous path you've explored?
And what stories did you come back with?
We did a show, it was at Village underground and I ended up jumping into the crowd and it was just like a scene that came from a movie. It was an adventure. Just being with my friends, going to a venue, shutting it down - that was my adventure.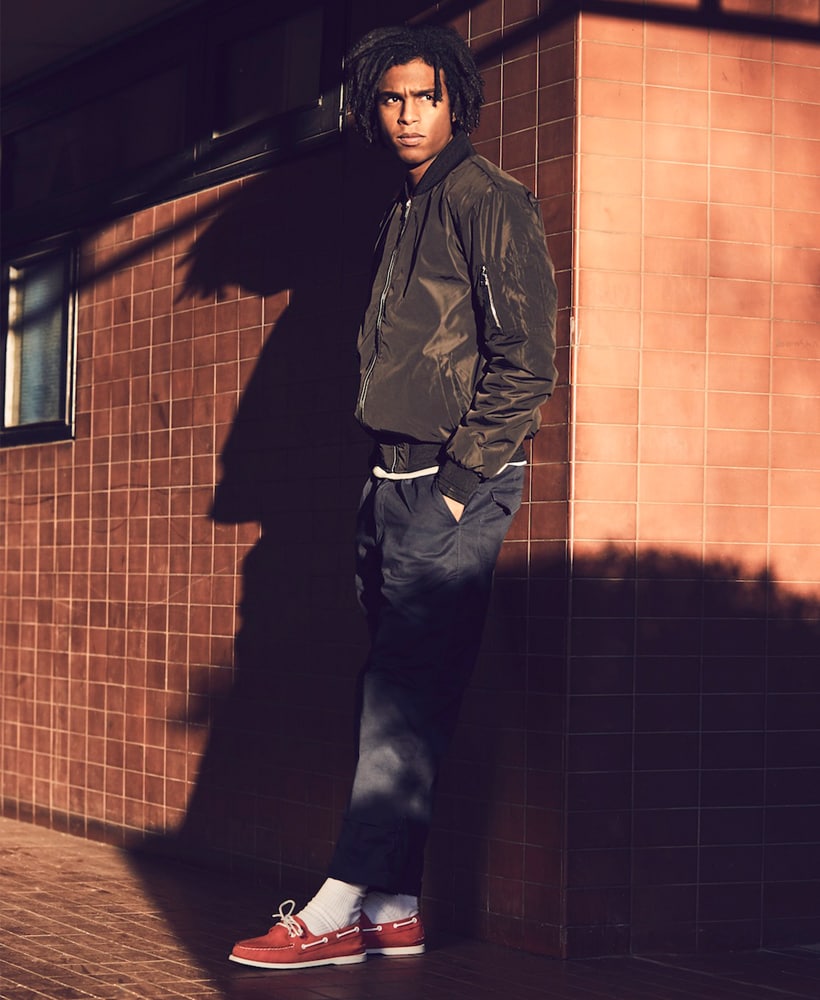 Sounds sick! Would you say you're quite spontaneous?
I don't know if you could explain being spontaneous because then it would defeat the point, but just doing stuff on instinct. Like I said about going with your gut.
I like doing something I haven't done before and thinking; "I don't care about the results, I'm just gonna do it and hopefully it's gonna come out for the best". I don't know, there's a mild sort of calculation in your head but that's just split second stuff. So yeah, I'm spontaneous.
So, what's going to be your next adventure?
I've got so many adventures that I plan to take, but I don't know because like I said, I'm a spontaneous person. There could be an adventure tonight that I don't even know about yet. You never know what's round the corner.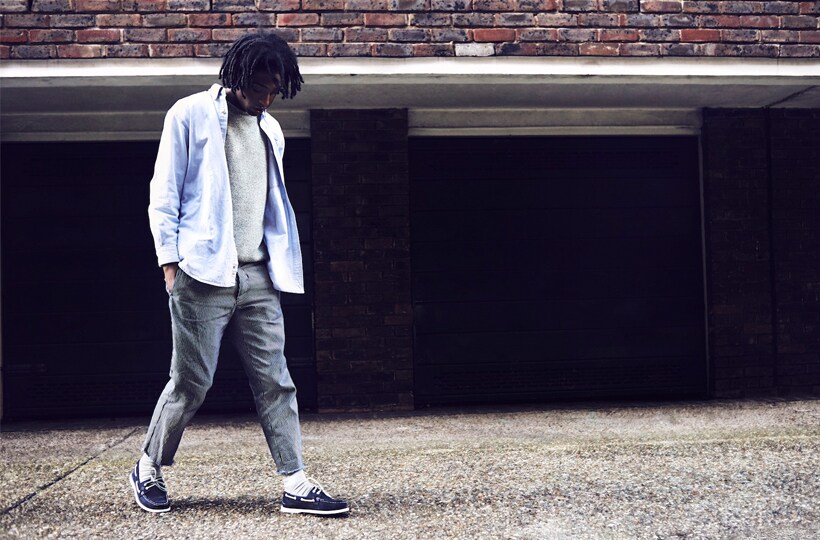 I feel like I'm an adventurous person because I'll do things on instinct and roll the dice, take risks. I'd always advise on being an adventurous person.
I'd associate adventure with journey. Anything could be an adventure, it's just exploring and doing something that you probably haven't done before and experiencing new things along the way.
Thanks Bakar, it's been cool talking to you. Where can people look you up?
Instagram -
@bakarrrr
Pick up the latest Sperry drops over at Footasylum now.