Packing your bags and leaving home; getting on the train to a distant land rich with opportunity. You don't know anyone and there are potential dangers and delights around every corner. What will become of you in the years that follow? Well, hopefully, you'll carve out an identity, leave with a first class degree a place on a graduate scheme and a host of new friends. At the very least you'll gain a pocketful of debt so even if you didn't make any friends the student loans company will be there for you. Kind of.
Here's what the key student cities in the UK have to offer.
Glasgow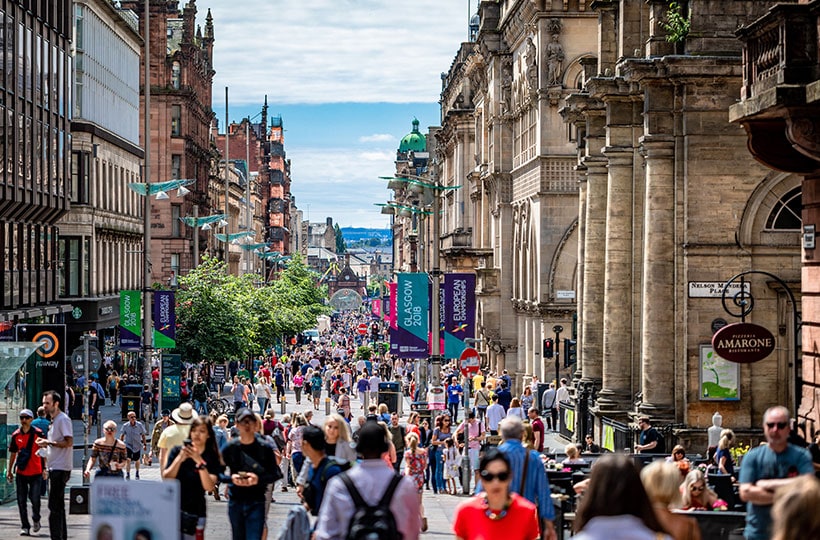 Over 700 pubs and clubs, Irn Bru and Scots. What's not to like? Amongst others, the city is host to the University of Glasgow, Glasgow Caledonian University, and the tinderbox that is Glasgow School of Art. Despite being the biggest city in bonny Scotland, it's a doddle to get about - the subway forms a loop around the city, and the city centre is built on a grid system. For the uninitiated, be aware that Celtic/Rangers can get a bit tasty so choose your colours wisely.
Go out: Head to Sauchiehall Street and drop into The Garage for cheap drinks 7 days a week.
Get a grad job: While not constantly hiring, space technology is taking off in the city's tech scene. Shoot for positions at Clyde Space for jobs in probably the coolest industry going.
Newcastle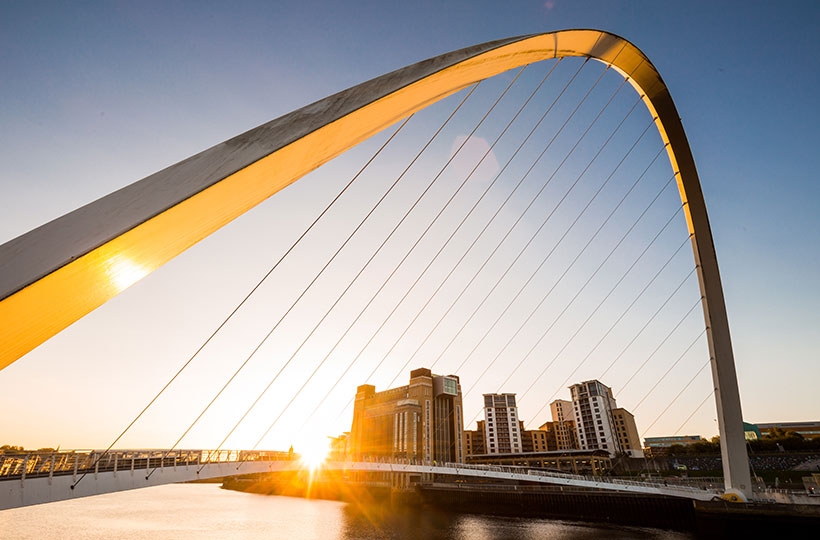 So much more than Geordie Shore, but also, Geordie shore – if you're into that. Natives will tell you it's got the best nightlife in the UK, and Newcastle is consistently cropping up at the top of best student city lists – and with the University's School of Medicine, the city's industrial heritage, Brown Ale and the Magpies, you can see why.
Go out: Digital Mondays
Get a grad job: Teach First. Potentially one of the most rewarding grad schemes out there, they're drawn 4th as the top grad employer in the North East, and regularly listed in the top grad schemes in the country.
Manchester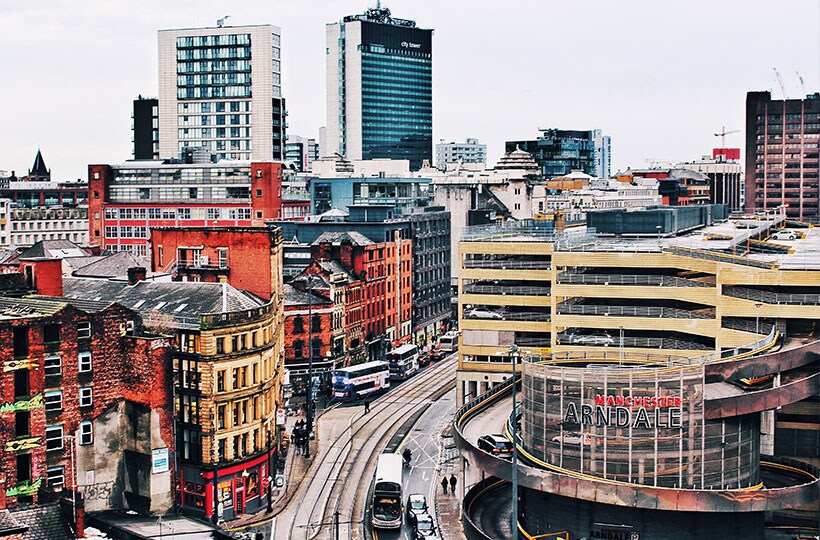 Home to Manchester Metropolitan University, University of Salford, the University of Manchester and the Harry Potter-esque John Ryland's Library. The city that birthed Graphene, Oasis and Vimto. City vs United, The National Football Museum and over 85,000 students. With a rich history of music, the arts and science, the UK's unofficial 2nd city has it all.
Go out: 42's literally any night for sticky floors and indie anthems.
Get a grad job: the BBC. The British institution has state of the art facilities at Media City, and is rated the top grad scheme in the Media sector in the Times top 100 graduate employers.
Sheffield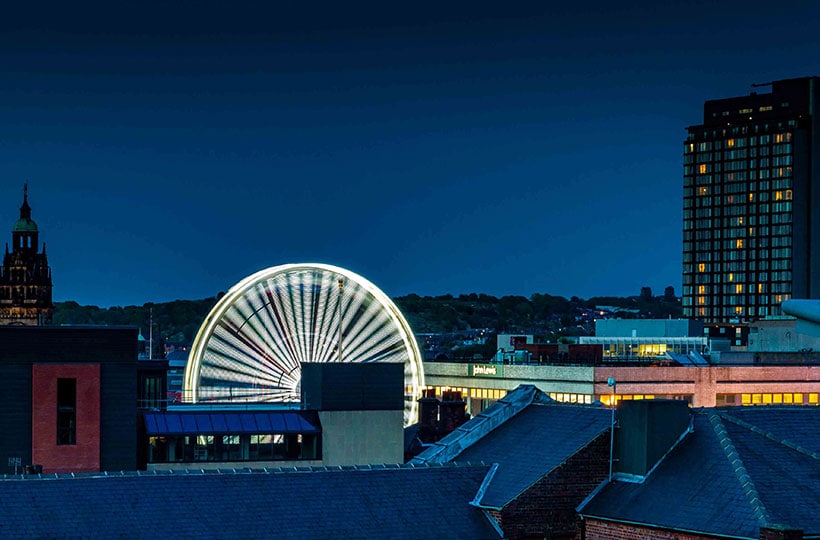 60% of Sheffield is made up of green spaces, with nearly 70 gig venues and a list of festivals as long as your arm covering everything from cinema to art and ale. You can book yourself a party taxi complete with your own music, strobe light and smoke machine. Why not book one to the Fox and Duck, a pub that lets you take your own takeaway. YOU CAN TAKE YOUR TAKEAWAY TO THE PUB.
Go out: See the future of the UK music scene at Leadmill.
Get a grad job: RISE graduate scheme – takes talented graduates into genuine careers with Sheffield SME's.
London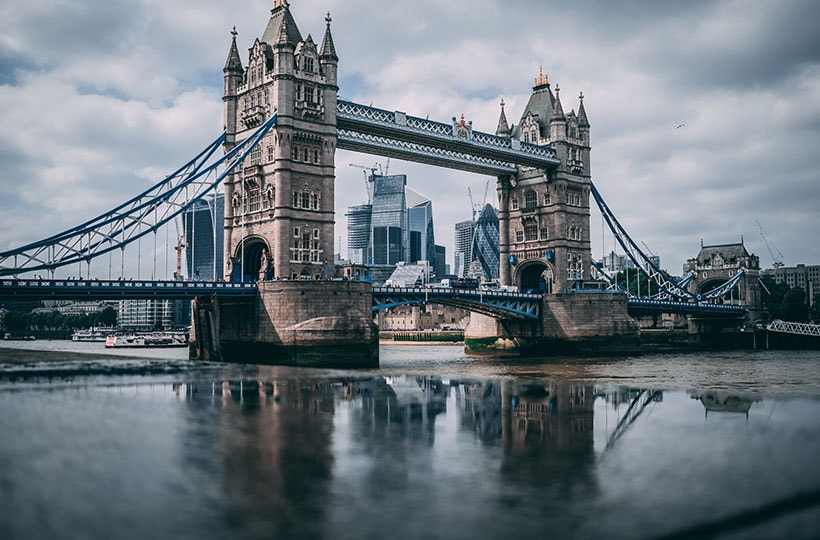 The Big Smoke. Home to the London Underground, Wembley Stadium, Britain's most expensive pint and approximately 400,000 students. Assume all your mates who got into UCL, KCL and LSE are on to big things, or at least big changes to their previously-northern accents. Despite expensive pints, Student social spend is actually below the national average, and with so much to do every night of the week, in terms of entertainment, the city really is in a league of its own.
Go out: The 1 Big Night Out Pub Crawl. London's a big place, you need to see as much of it as possible.
Get a grad job: PwC – voted the UK's no.1 grad scheme, by graduates.