A fun and unique silhouette,
Reebok's latest collab
is sure to liven up your summer style.
Dedicated to 'people who like to stand out from the crowd', the Local Heroes brand strays away from the ordinary to create unique apparel that has its own take on current trends. Now, in collaboration with Reebok, the two brands have managed to create a fresh silhouette that does just that.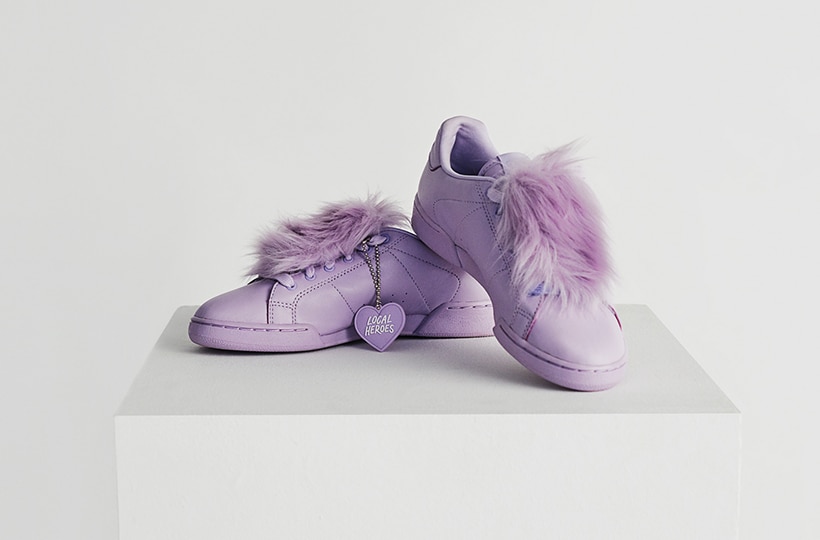 In keeping with the trend of the season, the Reebok x Local Heroes NPC II sneaker comes in two pink and purple colourways – making it the pastel perfect addition to your summer wardrobe.
With a detectable fur insert and metallic accents, this unique sneak is as edgy as they come, and arrives complete with a heart shaped Local Heroes hangtag.
Based on the NPC silhouette, this sneaker runs along the same lines as previous basket releases from Reebok – a brand that, in recent years, has been doing big things in the women's sneaker game.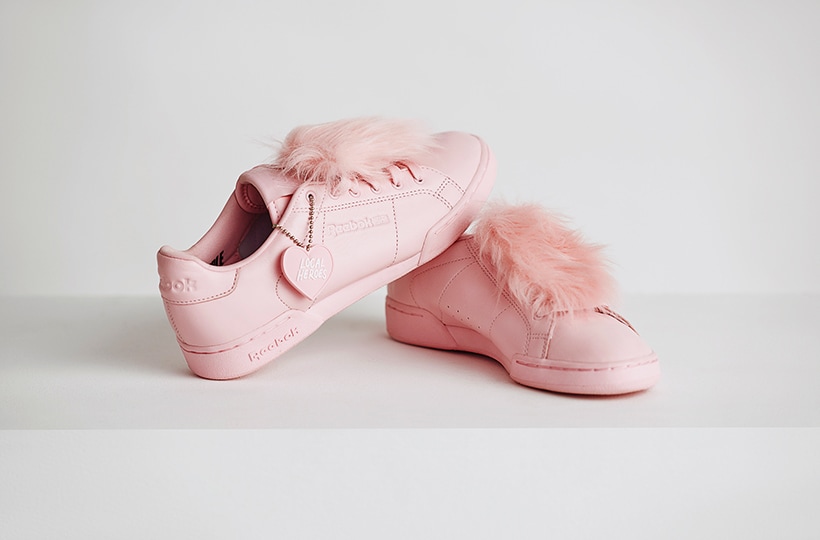 Complete with an EVA midsole, and soft leather upper for extra support and durability, this shoe is as comfy as it is stylish.
Now available, make sure to
hit up Footasylum
to get your pair before it's too late!