This month's sneaker collector is stateside Jordan enthusiast, Donovan Harris. We sat down with him to talk about his collection and the lengths he'll go to to cop that limited release.
Nice to meet you Don, tell us a bit about yourself.
My name is Donovon Harris, also known as
@dongottti
.
I'm 22 years old, originally from Trenton, and currently living in Ewing, New Jersey. And If you haven't guessed, I'm a sneaker connoisseur.
How long have you been collecting trainers for?
I started collecting sneakers around 2011 during my senior year of high school. I've always loved sneakers, but never got the chance to start a collection until I got a job when I turned 17.
When I bought a pair of Jordan Concord 11s, that's when collecting became a big deal.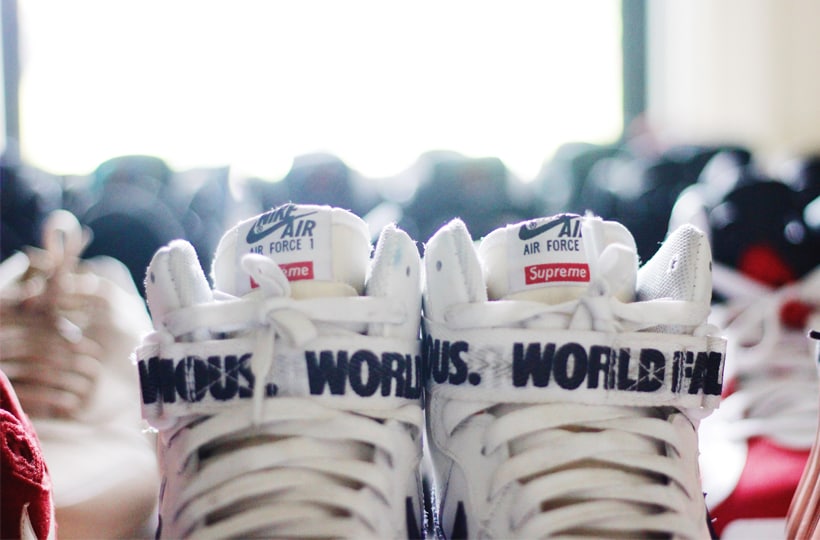 How many pairs do you have in your collection? What's your favourite pair?
I have about 30-40 different pairs of shoes, mainly Jordans since that's what I first started collecting. I have to say my favourite pair of shoes that I own also happens to be my favourite pair ever, and that's the Black Cement 3 (the 2011 edition).
The history behind it, how simplistic and different the design of it was for a basketball shoe in the late 80s, just makes it one of my favourite shoes ever. If I had to wear one shoe for the rest of my life, it'd be those.
A certified classic!
What makes you decide if a pair is worth buying?
For me, I have to know what I'll wear with them first. I'm a very fashionable guy so most of the time my outfit is dependent on my shoes. I wouldn't waste my money on a pair of shoes that I couldn't see myself in.
I don't care how much hype there is around a release.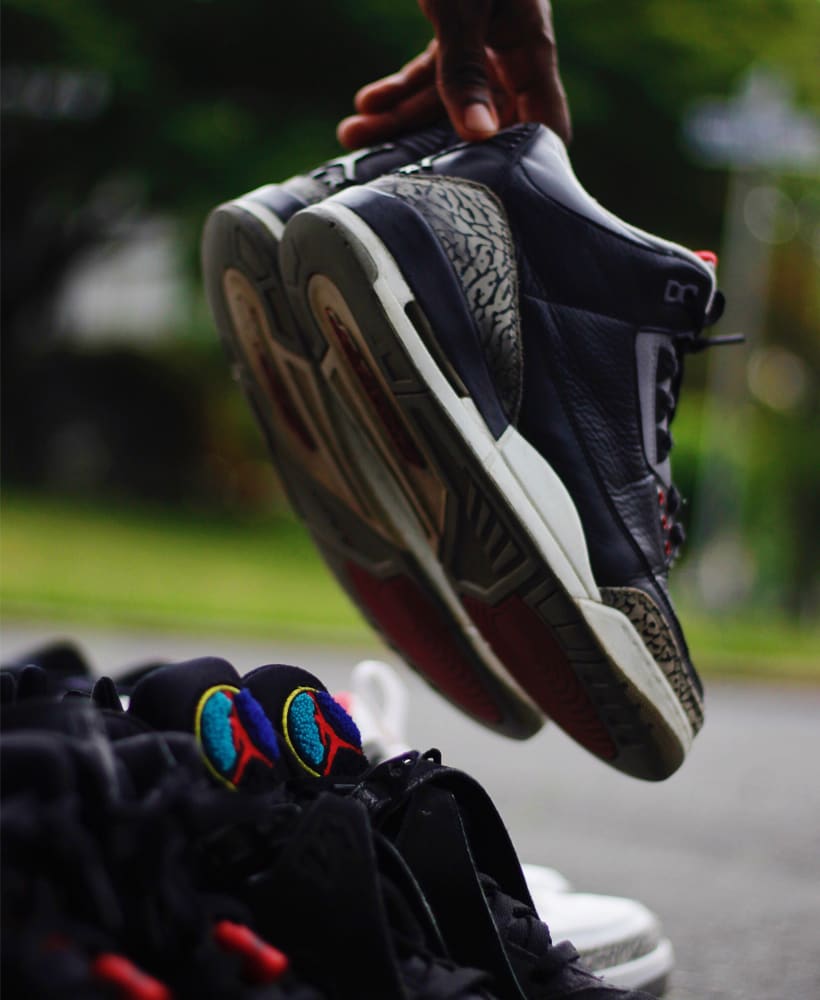 That's understandable.
So what do you do with your collection? Do you rock or stock?
I try to rock all my shoes. That's the point of buying them right?
I was never really the guy who buys to stock, unless I literally can't wear the shoe and I just have it for collection purposes.
Have you ever gone to extreme lengths to cop a pair?
I have so many camping out stories it's crazy. I'd say my favourite one is when I grabbed my pair of Jordan Bred 1 back in 2013.
December 28th 2013, a day I'll never forget. I had just taken a loss, missing out on a pair of Jordan Taxi 12 two weeks before. I thought to myself "If I can miss a general release, how am I going to get my hands on a limited Bred 1 release?".
Me and a friend started camping out in the parking lot of our local shopping mall, on the night before the release. Cops and security kicked us out twice, since we weren't allowed on the property after they closed.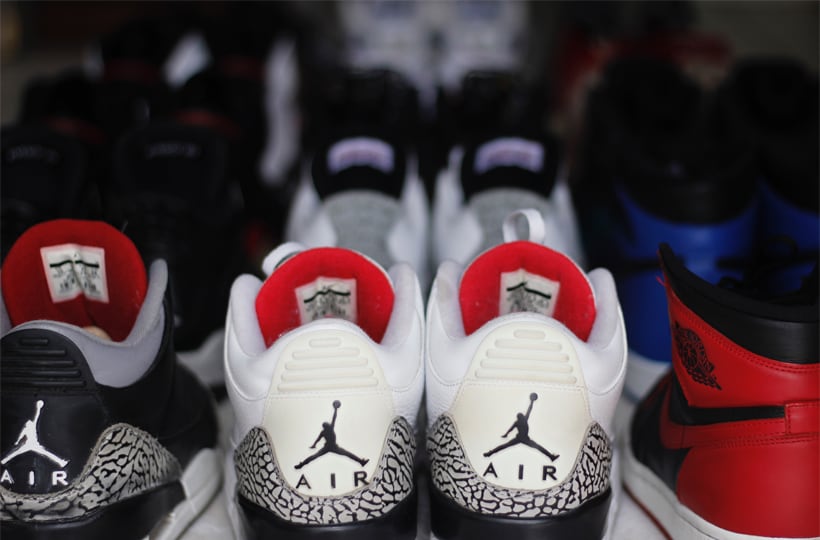 So we moved across the street to these apartment complexes and we slept for about three hours.
We woke up and went back to the mall at around 3am. Four boys were there before us so I was getting nervous, and they were all my size. Just my luck right?
9am came, the mall opened and we walked in as a line and the staff started asking us for our sizes. My turn was next. This one guy who came after me tried to get in front of me, with my size, so I took a huge step in front of him and told the worker '10.5' and wrote my name down.
After an 11-hour camp out, the biggest weight was lifted off my shoulders at that very moment. There were only about eight pairs of shoes in-store, and I got my pair.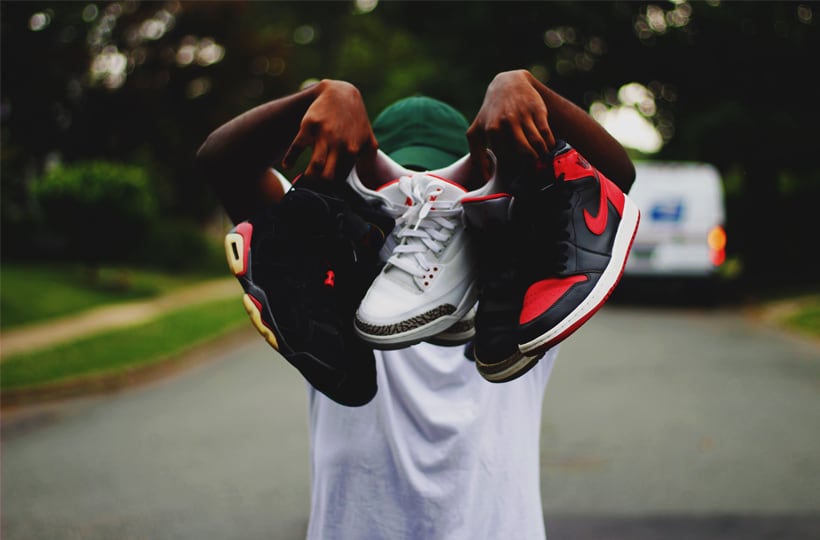 That was the most nerve-wrecking camp out I've ever experienced, because I knew if I didn't get them the resell would go for $500-$800.
I have no intentions of selling them ever, just because of what I went through to get them.
Congrats, man. That's an impressive cop!
What are the top silhouettes that every serious sneakerhead should own?
Every sneakerhead should definitely have a pair of Jordan 3s, preferably in both cements. A pair of
Nike Air Max 1s
,
90s
or
95s
, all of those silhouettes are absolutely necessary, for both comfort and how much cultural impact those shoes had.
Last one I'd say, is a pair of
adidas Superstars
, in either in black or white, as it was the shoe of the 80s.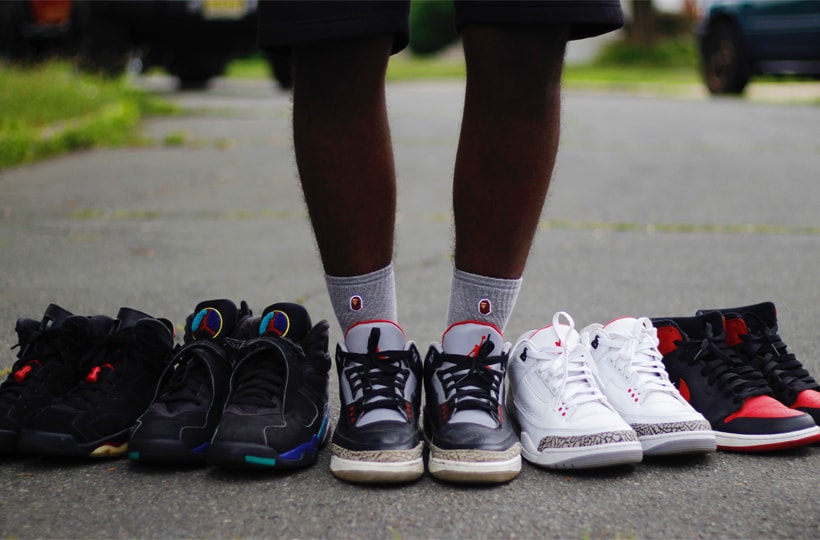 Thanks for talking to us Don! Where can we look you up?
Instagram
@dongottti
Twitter
@dongottti
If you like Don's photos check out his other IG account,
@kixgrid, dedicated to the most impressive sneaker rotations.