This spring, it's about the
biggest brands
and most recognisable logos in the game remixed by the kids on the streets. Featuring the likes of Nike, adidas and Tommy Hilfiger we don't follow advertising campaigns, we're not slaves to hype. We're throwing things on because they feel right - because we like them and that's all that matters.
Showcasing individuality, light spring layers are combined to create multiple looks. Hoodies, sweatshirts and shells contrast colours and textures, creating standout outfits with personality and edge.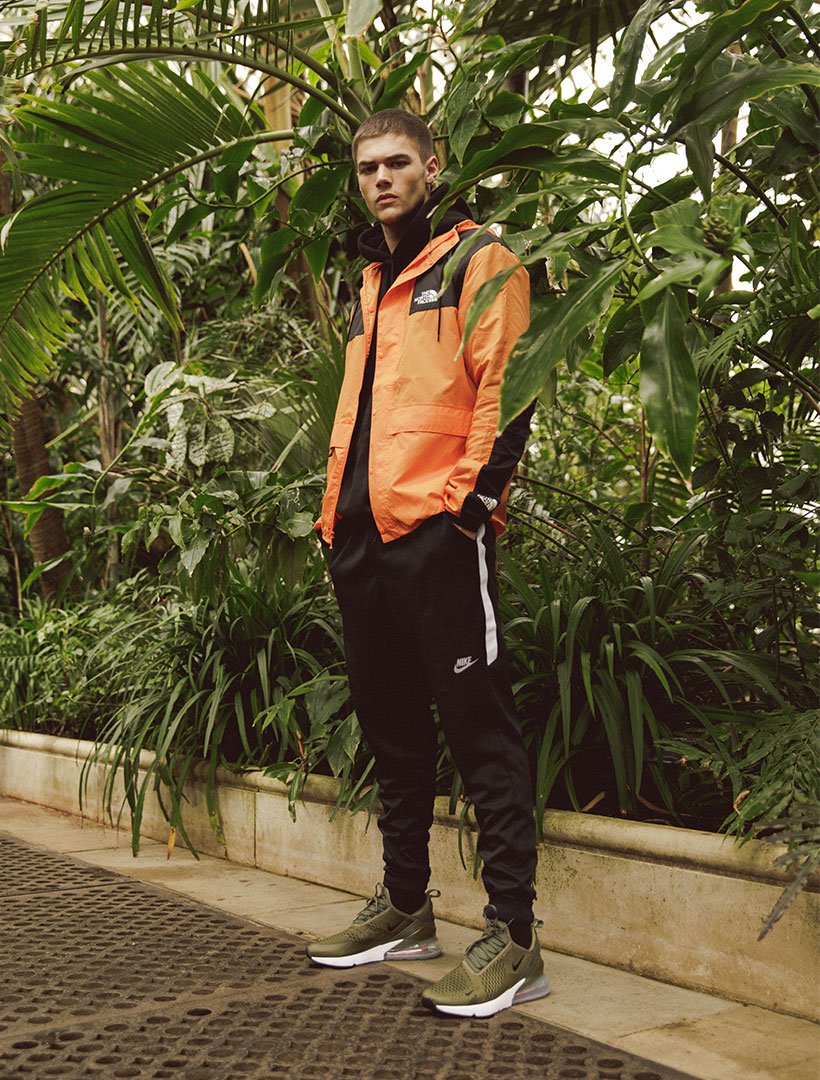 The North Face 1985 mountain fly jacket in orange is the perfect spring statement piece. Contrasting black and orange panelling turns a waterproof shell into a streetwear must have. Anchoring the rest of the outfit with versatile shades like black and olive is an easy way to work bold colours into your Spring/Summer wardrobe.
We don't fit in your boxes. We are the trends. We do
Our Own Thing.