A photographer, content creator and stylist,
Nat Winter
is more than your average blogger – and, lucky for us, she's next in this season's #FAmyway line-up.
We caught up with the multi-talented Nat in London for The Lowdown on how she got into photography, and for her words of wisdom for those trying to break into the bloggersphere.
Check out what she had to say below:
Hey Natalie, great to finally meet you! Tell us a little bit about yourself and your background.
Hey! I'm Natalie, I'm 22 and a photographer and blogger from Kent.
I graduated from Uni studying photography last summer and now I'm getting into freelancing.
Talk to us about your blog, what's it all about and what can new readers expect to find on there?
It's about my photography and style, so they can find shoots I've done and write ups of my outfits alongside brands I've worked with.
I also talk about my photography shoots on there sometimes too.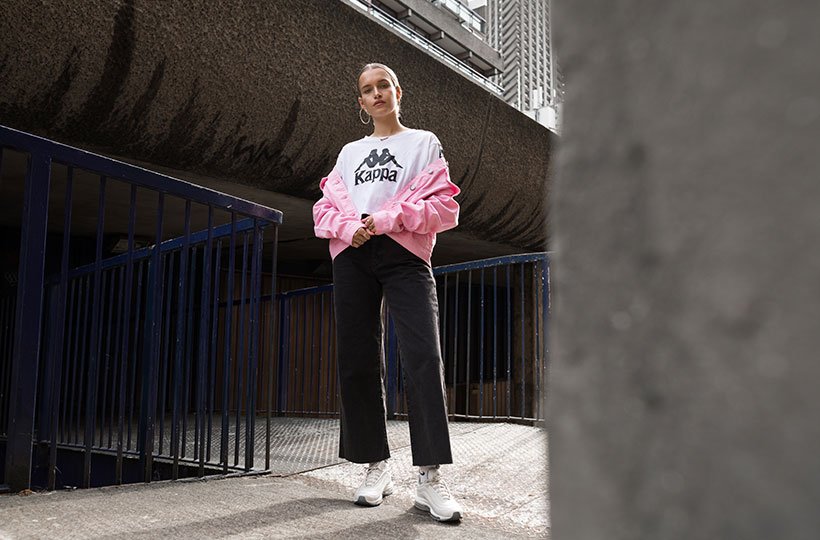 When did you first set up your personal brand and what inspired you to do so? Did it just kind of happen or was there a specific moment you thought you'd go for it?
It just happened organically really through my photography, I got some amazing opportunities from brands I have always looked up to and some help from people I met along the way and it's just developed over time
So you're obviously really into your photography - tell us a little about that, how did you get into it and what do you love about it?
I've always loved it since I was little. I always wanted to have a go on my mum's camera when I was young and I had a pink Barbie film camera. I asked for a digital camera for Christmas when I was 12, and I took it everywhere with me.
Then when I was choosing what I wanted to do after school I was just thinking about doing an admin course like a lot of my friends were, but then I saw that they did a photography course and thought I'd try that as it was my hobby.
I went on to study it at Uni and got into the fashion side of it more. Over the years it's grown from my hobby into my passion.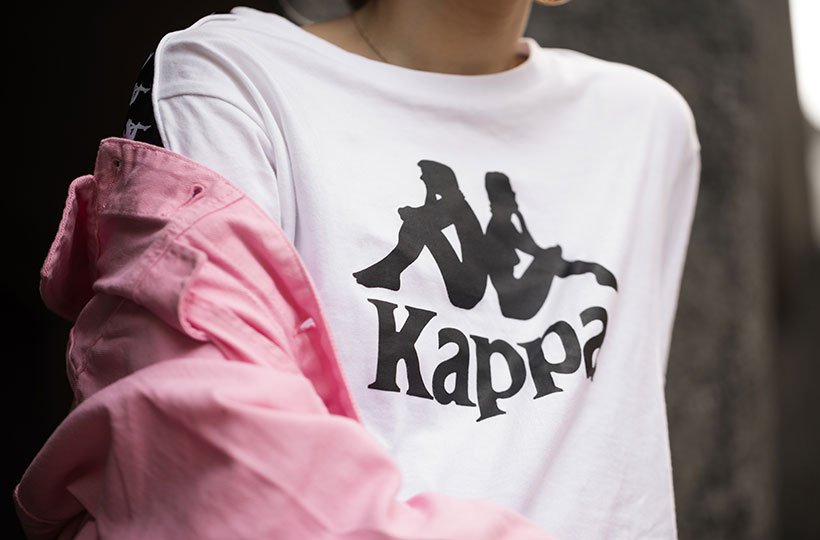 What's your favourite snap that you've ever taken?
A shot of three girls in Deptford for Kickslove, I love the location and the colours and styling.
All of the models lived locally and the background is a market scene so I feel like it represents something real about London - it's not just a set up fashion photo. That's something I try to do in a lot of my work.
Do you prefer to photograph people, places or things?
Definitely people because I just find it more interesting and there's more I feel I can do with it, but I love incorporating places into my fashion photos because location is one of the main things I think about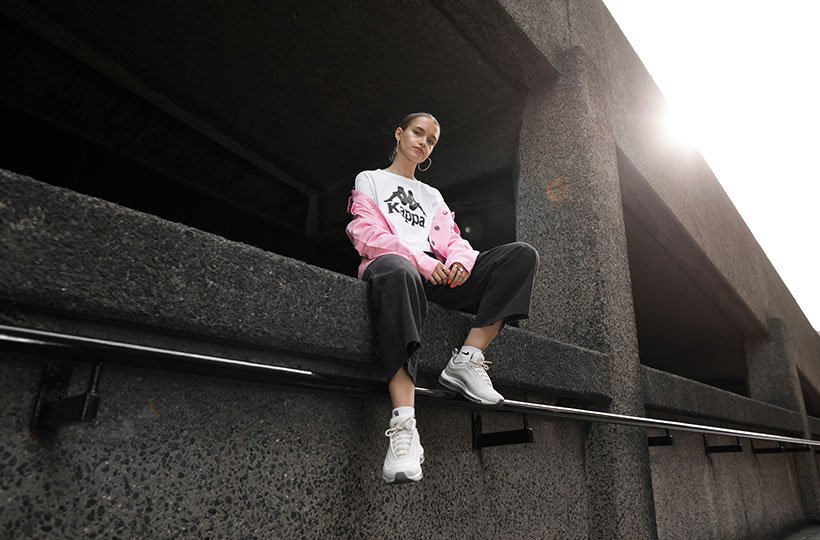 So aside from that, talk to us about your style. We love your look – talk us through your outfit today.
I think my style is like streetwear in a feminine way.
Today I'm wearing a Kappa top, which is one of my favourite streetwear brands, and I've worn it with these jeans which are slightly flared. I've paired the outfit with a pink denim jacket to make it a bit more girly, and I've sized up as I like my jackets a bit oversized.
What's your day-to-day style like, and what could we expect to find in your wardrobe at the minute?
My day-to-day style is quite casual and simple, but cute. You'd find loads of t-shirts from big and new brands, jumpers, hoodies and lots of different styles of trousers and a few girly things - so mainly streetwear.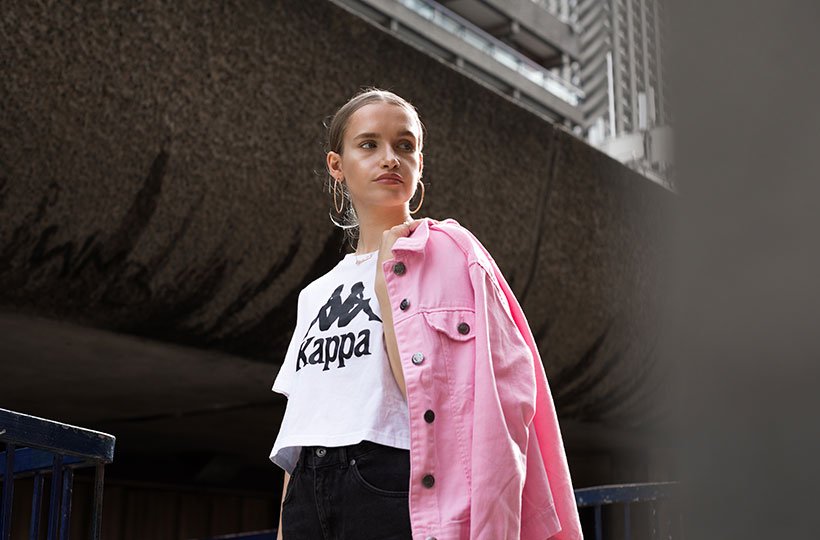 So, you love your streetwear! What's your go-to piece of the moment?
Probably my navy joggers as they're the perfect shape, they're high waisted and slightly flared and they look a bit smarter than normal joggers. They go with everything and have a baby blue stripe down the sides which I love.
Today we're talking FA my way – what would you say your signature style is? How would you take something and style it your way?
My signature style is streetwear with girly touches. I wear a lot of oversized clothing and men's t-shirts but I like to make it girly with my hair, makeup and accessories - like cute little bags and my jewellery.
I always wear my 'Natalie' necklace, my signet and peso rings and hoop earrings - I literally don't leave the house without them!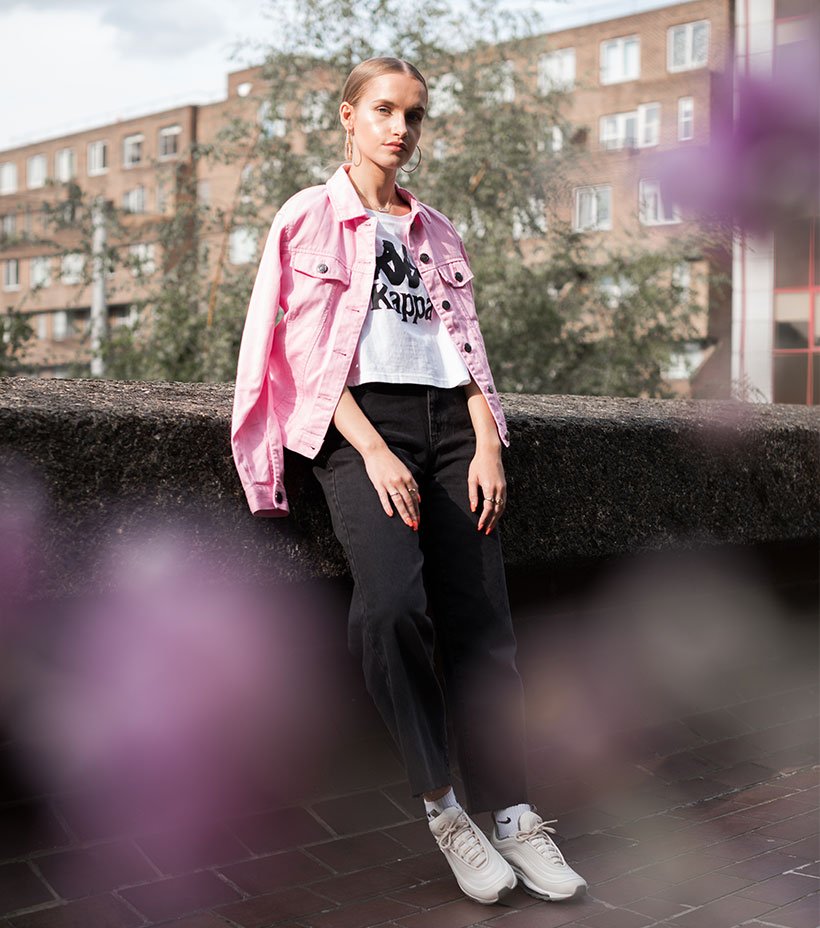 You're a stylist too! What is it that you love about styling?
I wouldn't really class myself as a stylist, but I find it fun to style some of the shoots I do with models myself just because I enjoy putting outfits together. I love styling stuff for my blog too!
You're a girl with many talents! Do you have any words of wisdom for young people wanting to break into the industry?
Probably just to keep trying and working hard and not to let bad experiences knock you back or stop you trying - you just have to try and learn from it.
I had a few annoying things happen to me when I was first starting out that almost put me off, but I'm glad I kept trying. And if no one seems to care about what you're trying to do on social media you should just keep posting it until you build up an audience that actually wants to see your work, it all happens gradually. I used to get like five likes on my photography photos!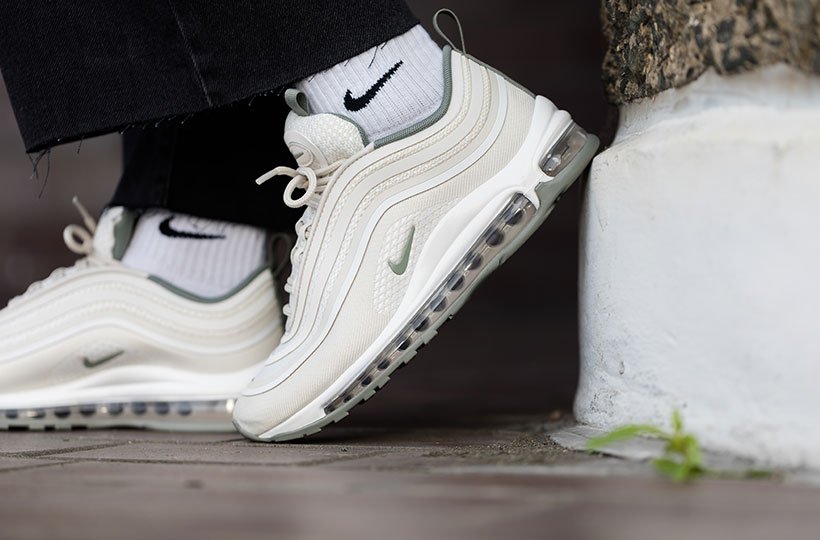 Finally, what's the future got in store for you?
Hopefully to keep developing my photography and blogging, and continuing to work with brands I love and have always looked up to.
I would love to keep growing as a blogger but my dream has always been to be a photographer so that's the main thing I'd love to succeed in!
Thanks for chatting with us Natalie – where can we keep up to date with all of your goings on?
I post everything on my Instagram mainly @natwinter_ and my photography website and blog are linked together so you can check all of that out at natalie-winter.com