A breakdance troupe comprising of numerous talented individuals,
Soul Mavericks
are one of the biggest Bboy crews in the world.
From representing their country a massive five times on an international level to performing at the 2012 Olympics opening ceremony in London, it's safe to say that Soul Mavericks have had a huge career in the 13 years since their launch – and it's only just the beginning.
We caught up with Spin, a key member of the current line-up, to get the lowdown on all things Soul Mavericks.
Hey Spin, great to speak with you! To start, talk to us about how you guys got involved in Soul Mavericks – have you all been there from the start?
Hey, great to speak with you too!
No, we haven't all been in the crew from the beginning. All three of us joined at different times representing different generations of the crew. Out of the current three, Simon (aka Mid-Air) was the first to join. He was later joined by me (aka Spin) and finally, representing the newest generation, Gabriel (aka Infante).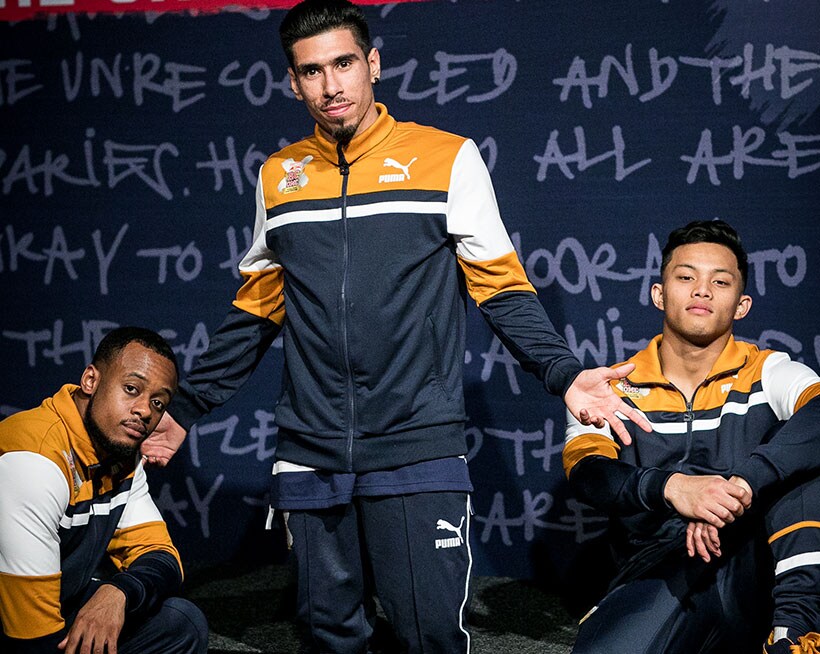 How did you each get into breaking? Has it always been your passion or was it something you moved in to from other styles of dance?
For the most part, people are usually attracted to breaking by the acrobatic moves and/or because they are already involved in dance in some way. Depending on the time you grew up, how you got into breaking could vary quite vastly.
Myself and Spin, for instance, were already into dance before they did any breaking, doing other urban styles in school. Infante's generation, however, is more likely to find breaking straight off the bat in an afterschool program, as it's a little more common now than it was 10 years ago.
Tell us about the journey of the group, how has it changed from when it first started out to now?
Wow! Ok well, the crew was founded in 2005, so it's 13 years old now and has gone through a fair few changes. In the beginning, Soul Mavericks was put together by DJ Renegade who wanted to have a crew to represent the UK at The Bboy Championships World Final in London.
What started out as a sort of project later became one of the longest-running crews in the UK.
Back when Soul Mavericks was first founded, we faced an uphill struggle to earn a rep on the international stage. Now, 13 years on, Soul Mavericks is world-renowned on the international competitive circuit - and a crew never to be taken lightly.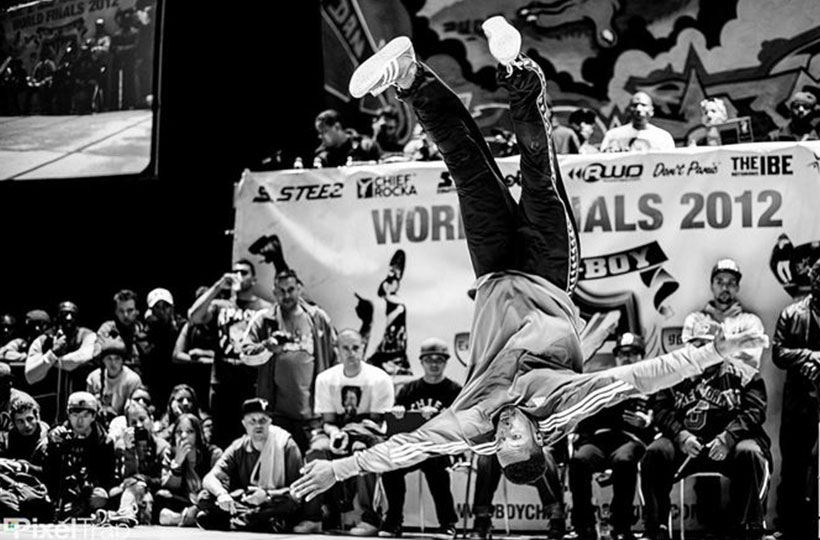 At what point did you realise Soul Mavericks was going to be something that could take off and make it big?
Soul Mavericks has achieved a number of milestones over the years, which just goes to show the work that has been put in.
2012 was a particularly good year for us. Many of our members took part in the Olympics opening ceremony in London, featured in an opera production at the world famous Royal Opera House, won the crew battles at The Notorious IBE in Holland and made it to the final of the UK Bboy Championships. It was a big year!
What's your earliest memory of dancing to hip-hop – would you say it had a big impact on you starting out in Bboy?
My earliest memory of me 'breaking' (or what I thought was breaking at the time), was in Colombia at the age of 10 or 11. I had always been a dancer at all the family parties and had done some floor moves, but it wasn't until about that age that I was consciously trying to break.
So, when I was 14 and got the chance to join an afterschool club for breaking in London, I jumped at the chance! The rest is history.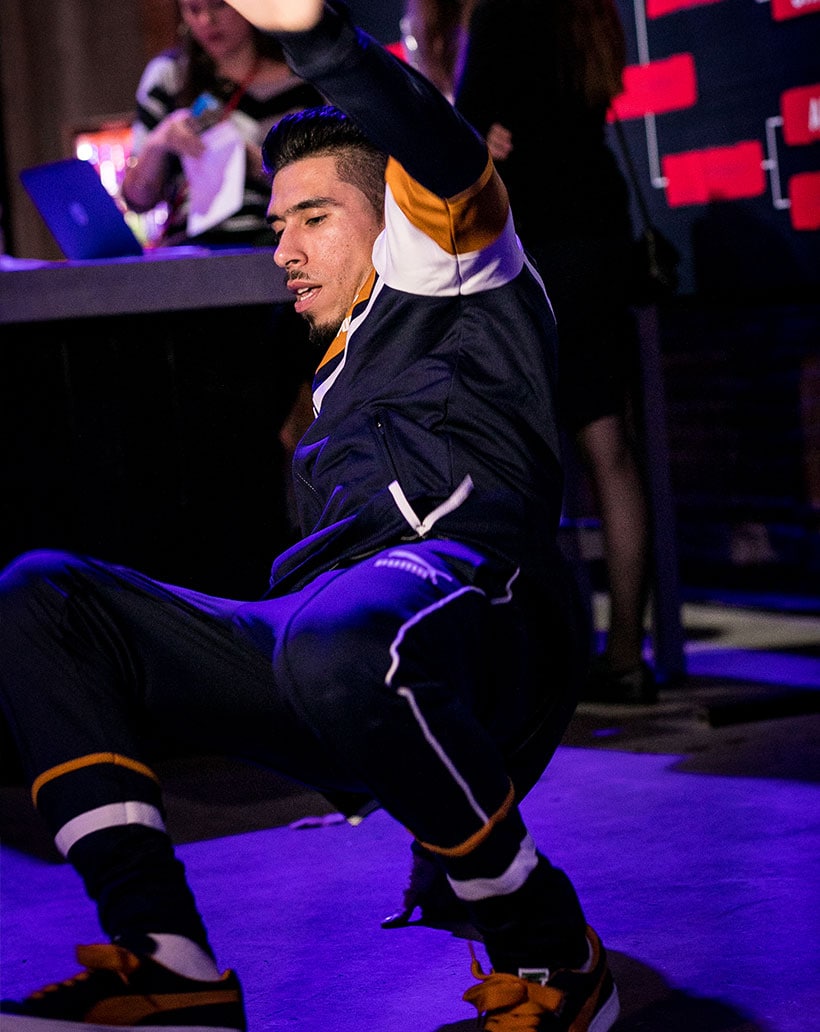 At what point did dancing become more than a hobby for you?
I think for all of us in the crew it becomes clear that it is more than a hobby when you realize how much time you are dedicating to training, how hard you train and what you are training for.
Soul Mavericks, those goals have never been particularly small – so when you have aims like representing on a World Finals stage, you soon realize that the commitment you need for a hobby just is not enough.
Back in November, you performed at the Red Bull Bboy Championships World Final. You've represented the UK a huge 5 times now - how was it performing without competing this year?
It was actually quite refreshing to be at such a high scale event to just perform. It gave the weekend much more of a relaxed feel and we enjoyed catching up with all the other Bboys and watching the show as spectators.
There's much less pressure than when you're at an event having to warm up, and psyche yourself and your crew up as well as paying attention to what's happening in other battles and seeing who you may have in your next round. There was none of that this time, we just enjoyed the show haha.
Tell us about the times you've competed in the past – what was it like representing your country in the World Finals?
Representing the country in World Finals is an amazing feeling for us all.
On one hand, it feels great because you have the backing of the whole country with you, but on the flip side, all the pressure is on you to fly the flag high - especially being one of such a small amount of UK crews who have made it to the World Finals, you feel a responsibility to do it and to do it well.
More often than not though we have embraced that pressure, and thrived off it - using it as fuel to compete at the very highest level in breaking.
What's the ultimate goal for Soul Mavericks?
The ultimate goal? I guess it's a mix of things. To stay relevant in the competitive scene, competing and winning at the highest level whilst evolving into other aspects of dance and becoming a self-sustainable crew to secure our longevity doing what we love to do best. We want to have a crew name that will be passed down for generations to come.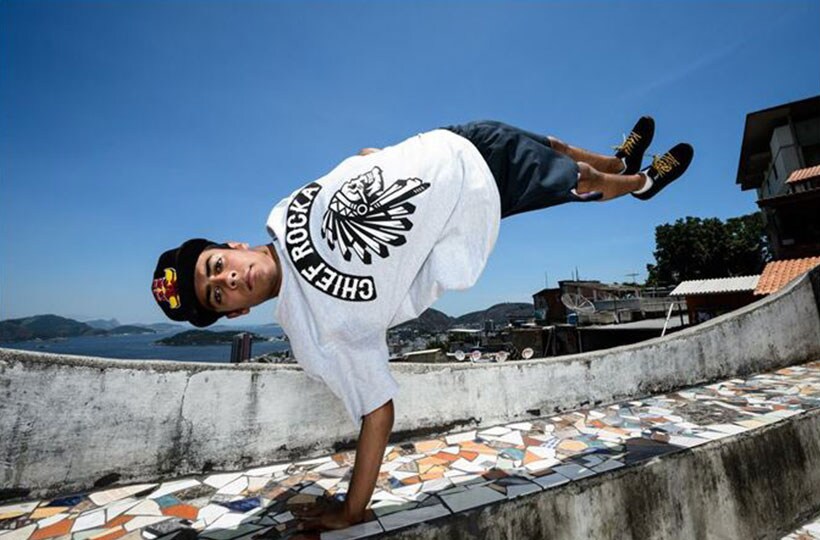 Finally, where can we catch you next and stay up to date with all things Soul Mavericks?
Make sure to look out for battles at Circle Industry in Austria on YouTube where Spin and Sunni will be defending last year's title in the 2v2 category!
You can also stay up to date with what we are getting up to by following our crew's Instagram
@soul_mavericks
and our YouTube channel:
thesoulmavericks