Last in our latest FAmyway lineup is Layla Panam – a beauty, fashion and travel blogger who's name has been gaining a lot of traction since the launch of her
website
and
YouTube channel
back in 2014.
With over 30k followers on Instagram, and a portfolio of work that includes collabs with the likes of Google, ASOS and Topshop, Layla's laid back, sports-luxe style is much coveted by girls all over the globe.
Covering all things blogging, signature styles and what's in store for the future, we caught up with Layla last month as part of our FAmyway series. Check out what she's up to below:
Talk to us about your blog! What's your focus and what can new readers expect to find on there?
I mainly focus on fashion but I love talking about beauty, travel, music and fitness too!
When did you decide to set you blog up, and what inspired you to do so? Was there a particular moment or did it just happen gradually?
I have always loved fashion and I started my blog after finishing a degree in Fashion Design. It happened really gradually, I used to take all my photos on my front door step because I was too shy for anyone to see me do it.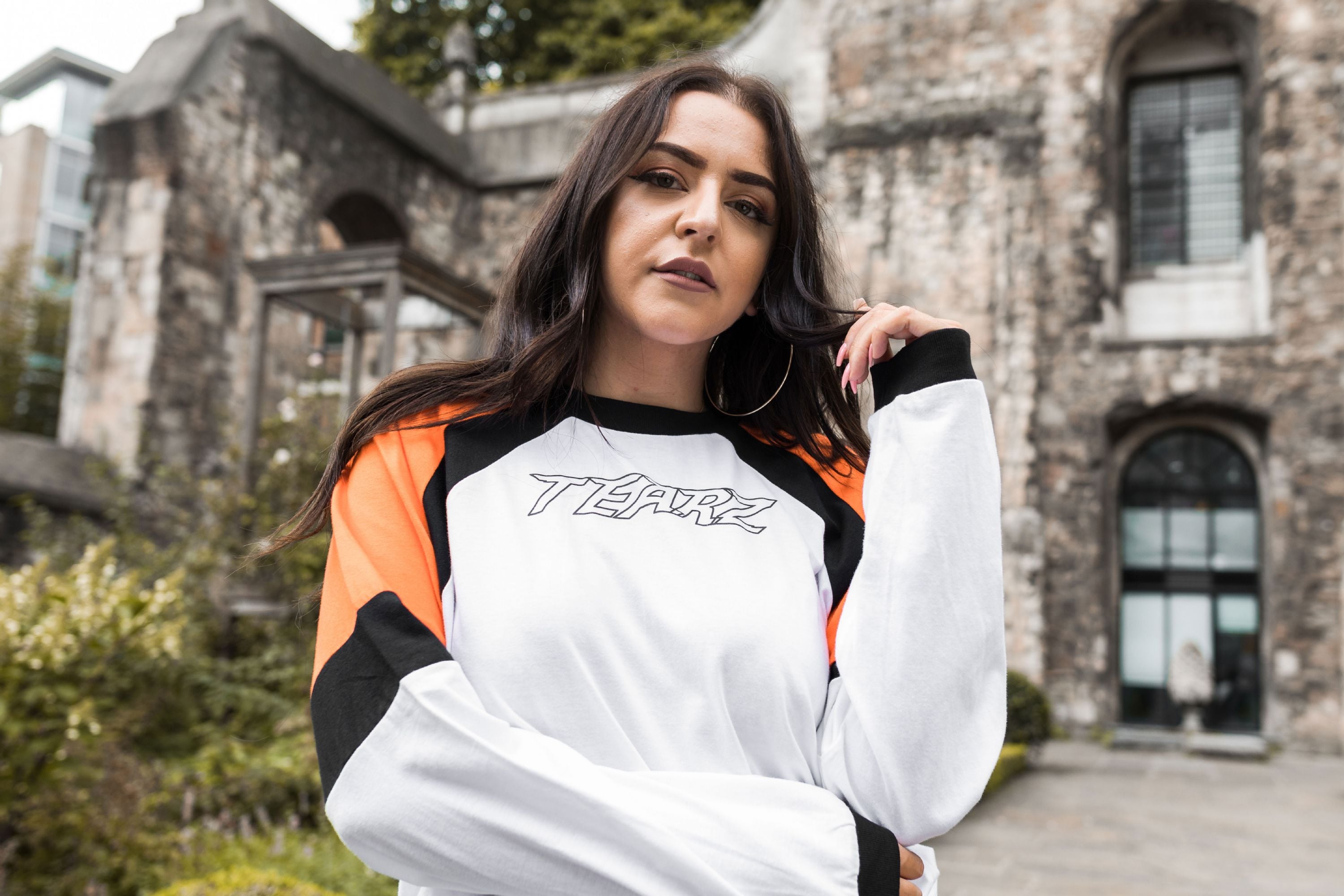 So, you've got a YouTube channel as well as a blog – tell us a bit more about that. When did you first start you channel and what is it you like about vlogging?
I've had my channel for a while now! I love just being able to get my personality across as it's so hard when you're only uploading photos mostly.
Tell us about your style – what's your day-today look, and what could we expect to find in your wardrobe?
I'm very streetwear oriented. I love mixing brands like Adidas and Gucci together. A day to day look is easily a bodysuit and matching joggers - depending on where I'm going I'll swap trainers to heels.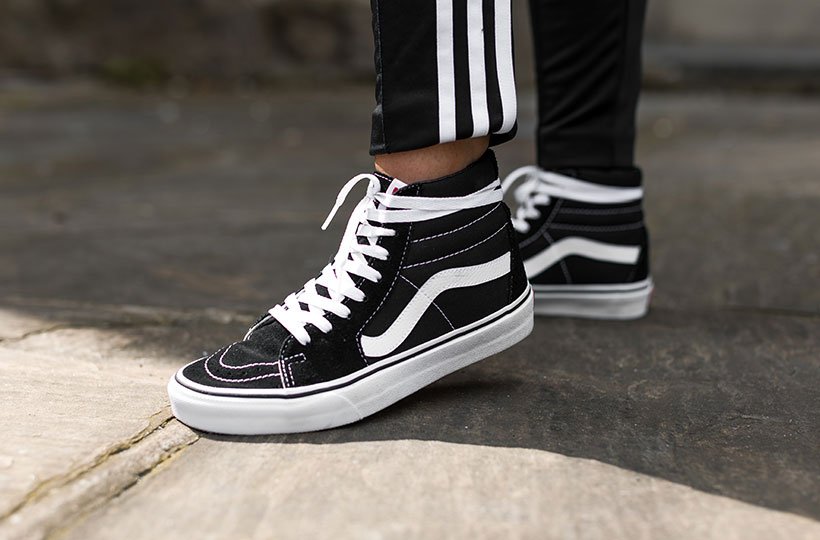 Could you describe it in three words?
Glam, comfy, street.
Talk us through your outfit today, which items have you picked from our collection?
I've picked items that would be in my wardrobe essentials. I love Adidas and love a matching tracksuit so I had to go for
the joggers
. I picked this top as I am loving bright, bold colours at the moment with cute prints.
Finally,
Vans
because they are a trainer necessity. I can throw them on with any outfit I want, whether it's jeans or a dress.
What was it that caught your eye with these and do you have a favourite?
They are all items that I can wear together or dress them in completely different ways separately.
I love getting versatile pieces. Vans will always be a favourite.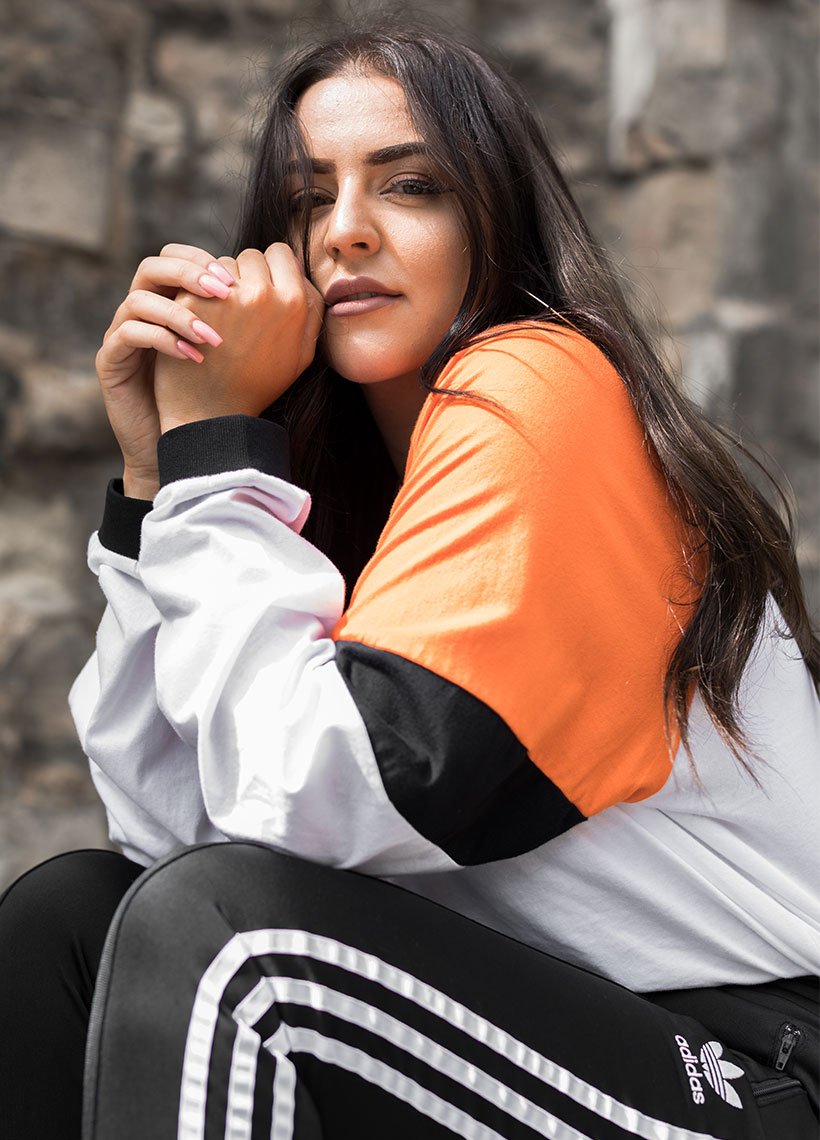 So, today we're all about FA your way. What's your signature style and how do you style an outfit your way?
I think a cute pair of joggers will always be part of my signature style and bold colours too. I like to go with details to style an outfit my way.
I always have my necklaces on - I never take them off. Hoops are another item I love, and then finishing with the way I tie the vans - it's just little things like that.
Back to your blog – you've got some pretty impressive pieces of work on there. What's your favourite thing that you've ever done on your blog?
Thanks! Anything to do with trainers is always a great thing to do! I'm a trainer addict so the more trainers I can style the better. My trainers need their own wardrobe.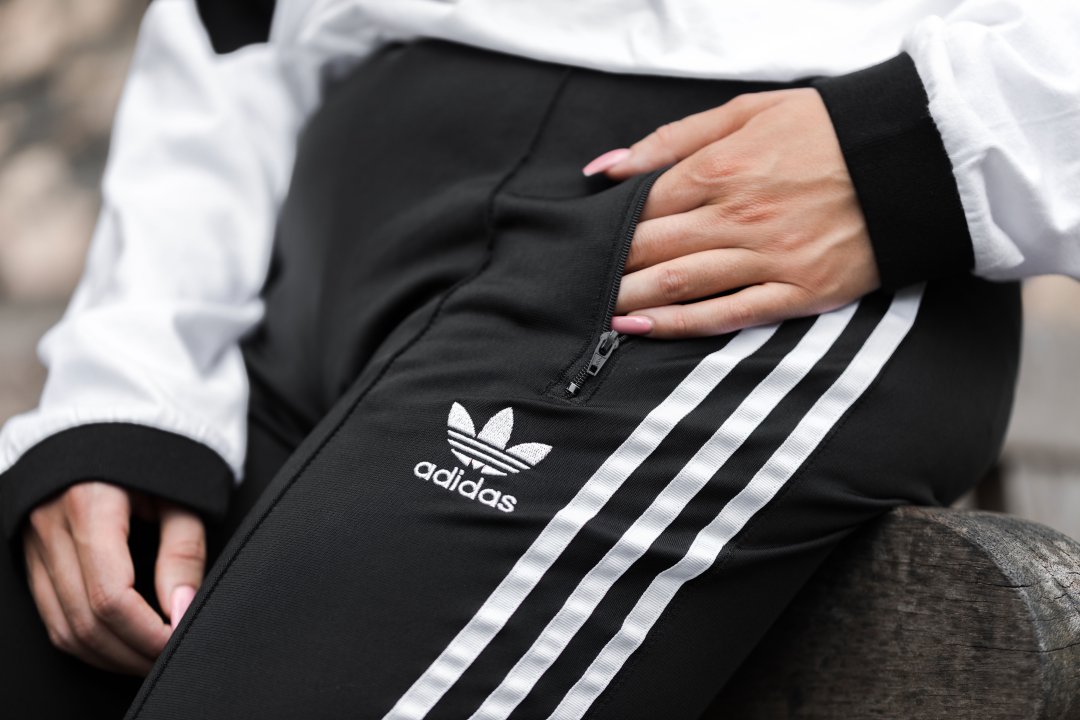 What's the best thing about what you do?
Being able to be my own boss. It's something I've always wanted to do - along with being able to just share my love of fashion with like-minded people.
Do you have any words of wisdom for anyone wanting to blog but who's maybe struggling or doesn't have the confidence?
You have to start somewhere. Don't be intimidated because we all started at the bottom and worked our way to where we are today. Little by little you can build up your confidence, whether it's taking your own photos or going to your first event on your own. It's little things to conquer that will help you.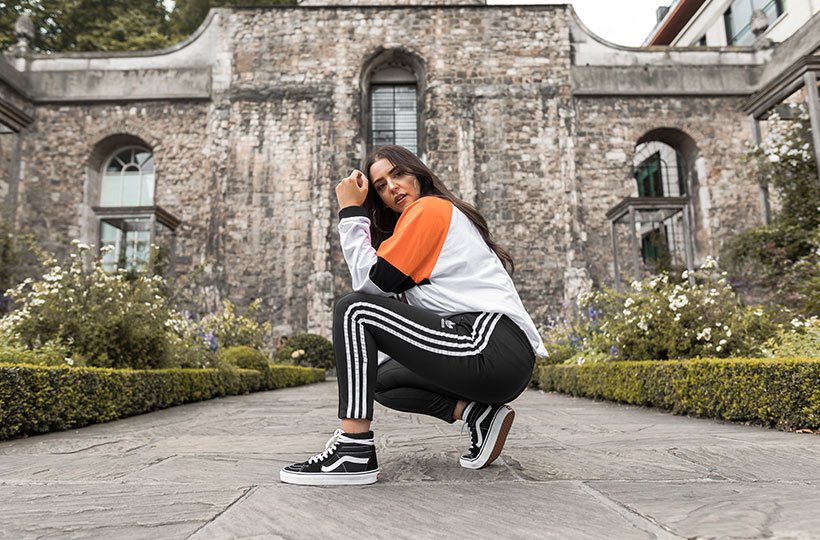 Finally, what's in store for you and your blog?
I'm happy with how things are going at the moment - I'm really into sharing my outfits on Instagram daily as it's so quick to get it out to everyone. I love seeing everyone's reactions to whatever I'm wearing that day.
As for my blog, I'll still be uploading outfits and hopefully be branching out into my travel related posts.
Thanks for chatting with us Layla, where can we keep up to date with all of your goings on?
Be sure to follow me on Instagram (
@laylapanam
) and Twitter (@laylapanam)
Fancy winning yourself £250 and a pair of sneaks of your choice? We want to see how you do Footasylum your way. To be in with a chance of winning, all you need to do is take a snap of your favourite Footasylum look, and upload to Insta - making sure to tag @footasylumwomens and use the hashtag #FAmyway. Competition ends on the 16/10/17, so be quick!