From writing about her enviable head of hair and flawless skin as a hobby, to quitting her job to follow her passion, this week's #FAmyway girl is style and beauty blogger Lesley.
With nuggets of wisdom on maintaining a blog, keeping things natural and styling from the sneakers up, check out the full interview with the freelance creative and street-style aficionado below:
Hey Lesley, so great to meet you! Tell us a little bit about who you are and what you do.
I'm a freelancer so I dabble in mostly creative projects, shooting and creating imagery both for brands and my blog.
Talk to us about your blog – what's it all about and what can new readers expect to find on there?
It started as a hair journal, but now it's a mash up of beauty and personal style posts.
I like to share what I'm wearing both on my face and body, along with tips on styling the 'fro.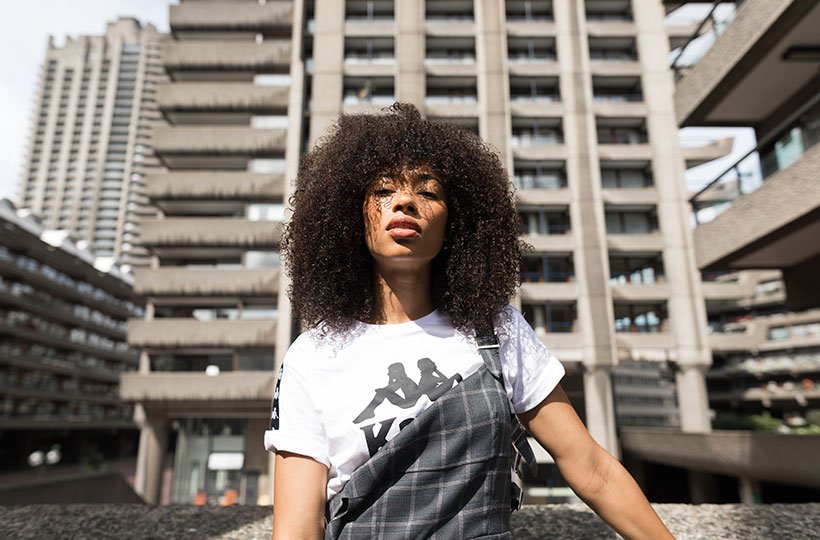 So, you quit your full time job to focus solely on blogging. What was it that inspired you to do so, and what was it that you loved so much about blogging?
I loved my previous job but it was something I fell into after graduating from University. I wasn't truly passionate about it. There wasn't much on offer in terms of progression and, after being there for 3 years, I knew I was just too comfortable.
I felt like I really wouldn't move forward without taking a leap and really my aim was to just do something more creative, not necessarily blog full time.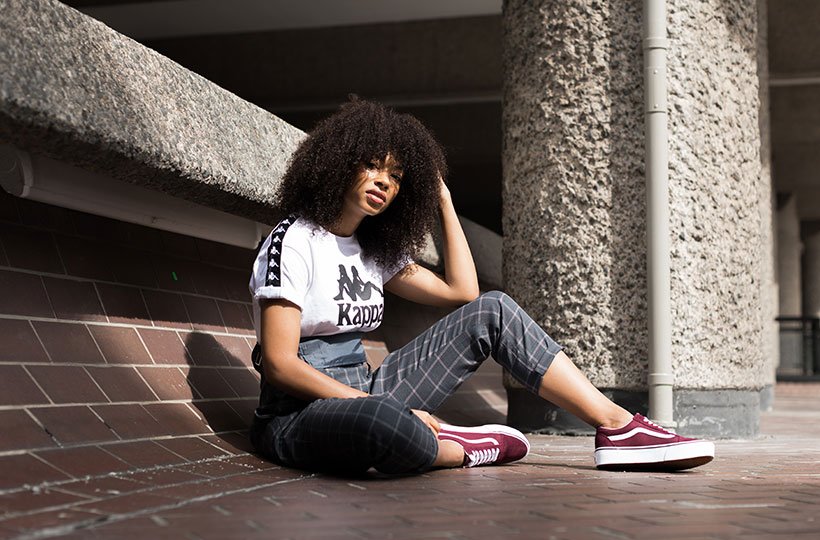 Tell us about the journey your blog has gone through. It started out as a hair blog – what made you want to start talking about other things?
It was more of a hair journal and my hair has changed a lot since I started my blog - it was chemically straightened and it's now naturally curly.
This wasn't a planned change but I decided after a while that I didn't want my blog to be all about my hair so that's when I introduced beauty and style.
How would you describe your day-to-day style? Are you into your sportswear much?
Day-to-day it's usually a casual tee, belted mom jeans and some sneakers. I'm into sportswear and tend to style an outfit from the sneakers up, but I rarely wear a head-to-toe sports look.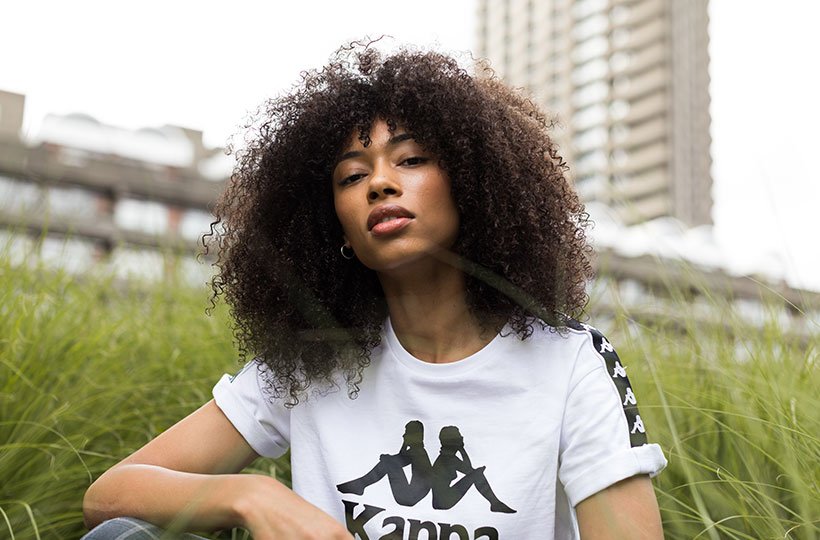 What's your go-to piece of the moment?
Vans have been my staple shoe recently and I love the addition of the platform on the Old Skool style.
So, head to toe, talk us through the outfit that you've chosen today.
I chose a cropped
Kappa Authentic Rhubarb tee
, Glamourous dungarees and
burgundy platform Vans
.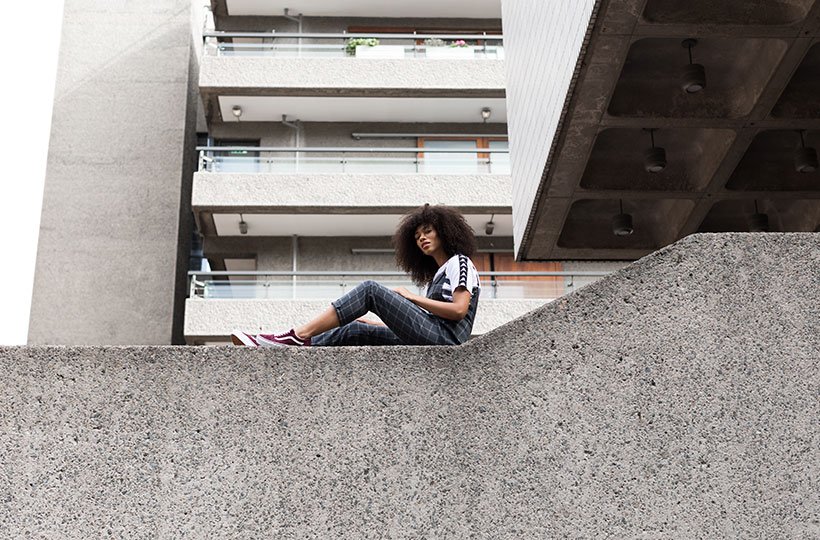 How does it fit in with your usual style – and how have you made it your own?
I spend most days roaming around in classic Old Skool Vans so I wanted to work the platform version into an outfit.
The burgundy tone of the Vans feels very AW so I was hoping to mix them with a tartan or heritage check, and these Glamourous dungarees caught my eye - I love the buckle detail!
I've become known for wearing a lot of sporty tees recently too so I had to add this Kappa shirt underneath to finish the look.
We're all about FA my way today – what's your signature style and how do you take a piece and make it your own?
I'd say taking something sporty and mixing it up.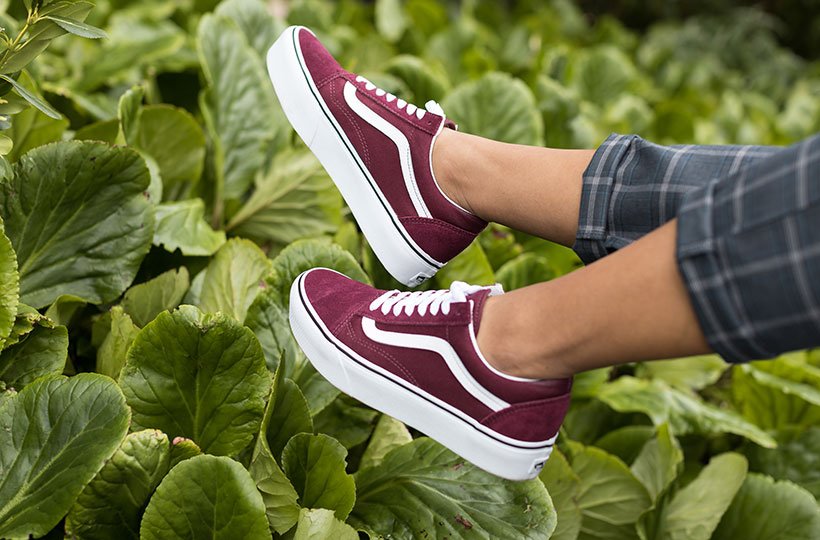 You're all about that natural look with your hair and makeup – would you say that this translates into your style too?
In a way I think it does as I don't like anything too over-the-top or forced.
I like to feel comfortable – both in terms of the fit and how I feel about it, as I want to be confident in my outfit choice.
As a blogger, do you have any words of wisdom for people wanting to start up their own blog?
The blogging community is huge so find something unique about you or your take on things that you want to blog about. You need to be passionate about whatever the subject matter is as setting up a blog is easy but maintaining a blog is hard.
Blogging involves more than just snapping a photo and posting it online – it takes huge chunks of your spare time so it can be difficult to keep at it when you're just starting out or have other more demanding commitments at the same time.
As with anything, consistency is key so if it's something you're looking to start and be successful with you have to keep going with it.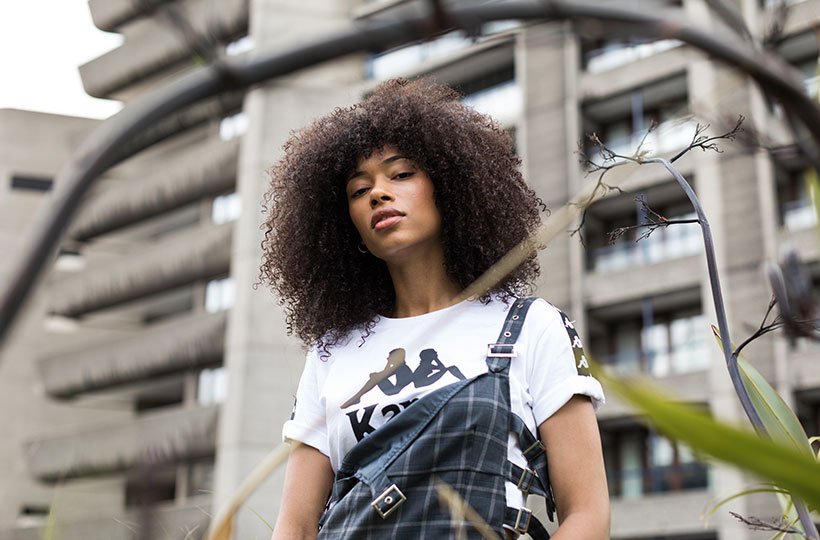 Finally, what's the plan for you and your blog for the coming months?
I love blogging but I'm looking to move more into YouTube tutorials as there are some posts I'd like to create which don't work as well written!
Thanks for chatting with us Lesley – where can we keep up to date with all of your goings on?
www.freshlengths.co
or over on Instagram
@freshlengths