Showing off his crazy art skills for Halloween is
JayPee
, a Leeds based graphic designer and illustrator who's been taking street art to another dimension with his surreal designs.
We challenged JayPee to use his unique style to mutate some of the biggest selling sneaker silhouettes around, and produce a series of Sneaks 'n' Freaks. We caught up with him to talk about his monstrous creations: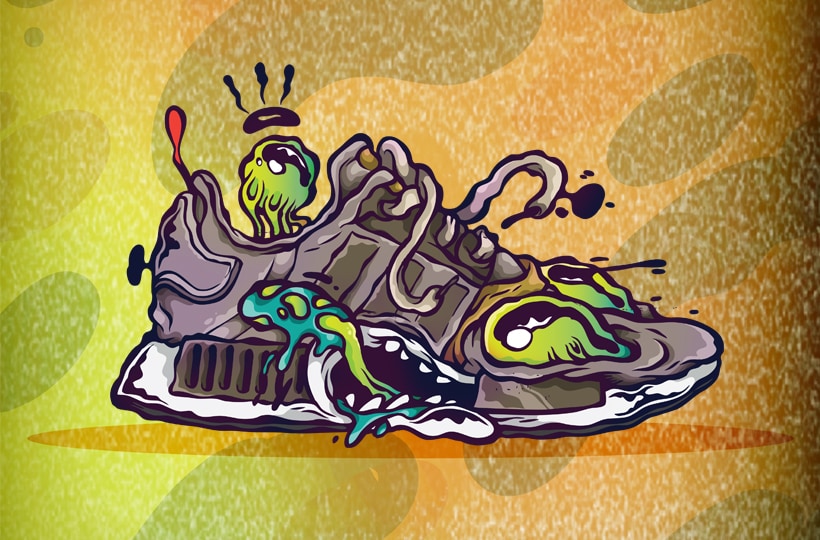 Hi JayPee nice to meet you. Your artwork is totally different to anything we've seen before! How would you describe your style?
I'd describe my artistic style as quite amorphous and flowing, maybe a little hypnotic? But to be simpler than that I'd say it's character based graphic art with a pop surrealist twist.
My style is unique because of how I create it, I use ink and brushes for most of what I draw, because I like how it flows and what you can do with that medium. The undulating lines in my art come from me varying my pressure when I'm using a brush.
What was your inspiration for the Sneaks 'n' Freaks designs you have put together for Footasylum?
The sneakers that I made for Footasylum were inspired by the sneakers themselves. I was looking at how I could take the shape of each sneaker and make them look surreal and weird, but keep it so each trainer was easily recognisable.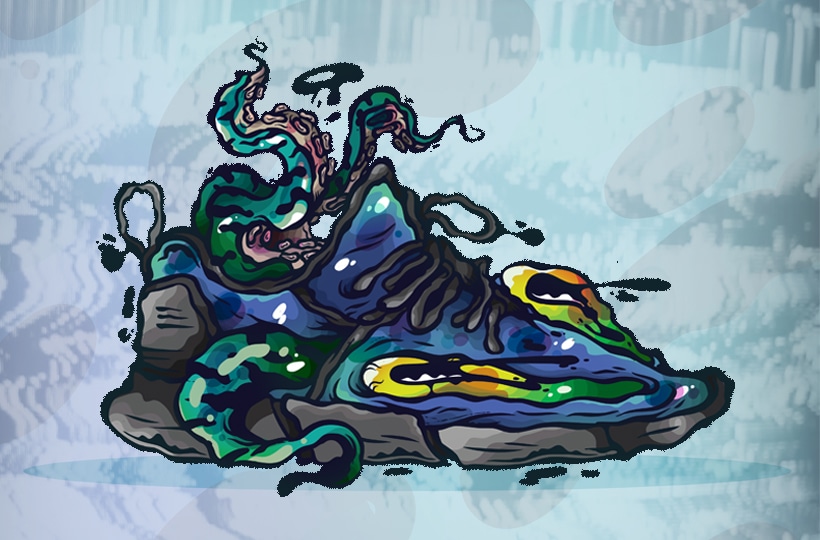 Are the monster sneaks good or evil?
I think the sneaks I've drawn aren't good or evil, I guess it depends on how you look at it. Either way they're pretty surreal! They came from a party in my mind. Abstract, baby.
Are you into horror movies? Which are your favourite?
Yeah I like horror movies. The newer ones I'm not so fussed about, but I like the retro ones. My favourite ones are probably Alien, The Descent and Bad Taste.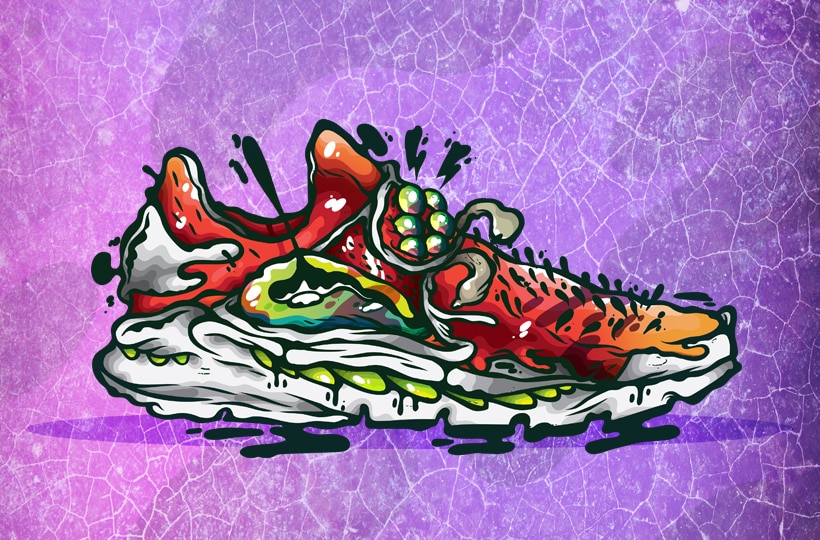 Are there any creatives out there you'd like to collaborate with?
Well in my local scene I'd love to do a piece with Drew Millward (Drew if you're reading this what say you, chap? Let's make pictures!). Then further out it'd be pretty cool to get to collab with anyone from the weird crew,
vidam
,
dxtr
,
nychos
etc.
What's next for Jaypeeart?
Next for me? Well, at the moment I'm building up my portfolio and working on freelance illustration and graphic design work, I'm also on the verge of self-publishing my art book
'52 weeks of freaks'
, a project which I finished around a year ago.
Let the good times roll and fly till I die!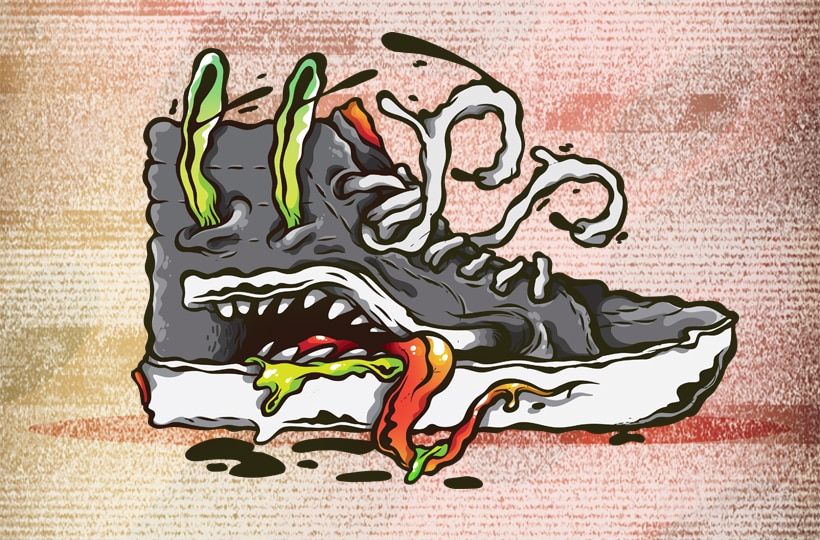 Nice talking with you JayPee. Where can we check out more of your work?
Website:
www.jaypeeart.com
Instagram
@jaypeeart
Check out our
Sneaks 'n' Freaks Halloween competition
using JayPee's artwork for a chance to win the sneakers that inspired the designs.