Last time we got together with our
guys in the Footasylum studio
, who offered up the best professional advice for getting you started, including styling and lighting...
This time we're taking it shot by shot, with a little help from the influencers, to show the different ways you can take a perfect sneakergram.
From above
One of the easiest poses for a sneaker shot is the quick "from above" (check out the image up top). It gives us a look at the shoes and a preview of the rest of your outfit. It's also fuss-free and easy to get right. Pick a plain floor that won't interrupt your image, or so patterned that it only adds to it.
On the floor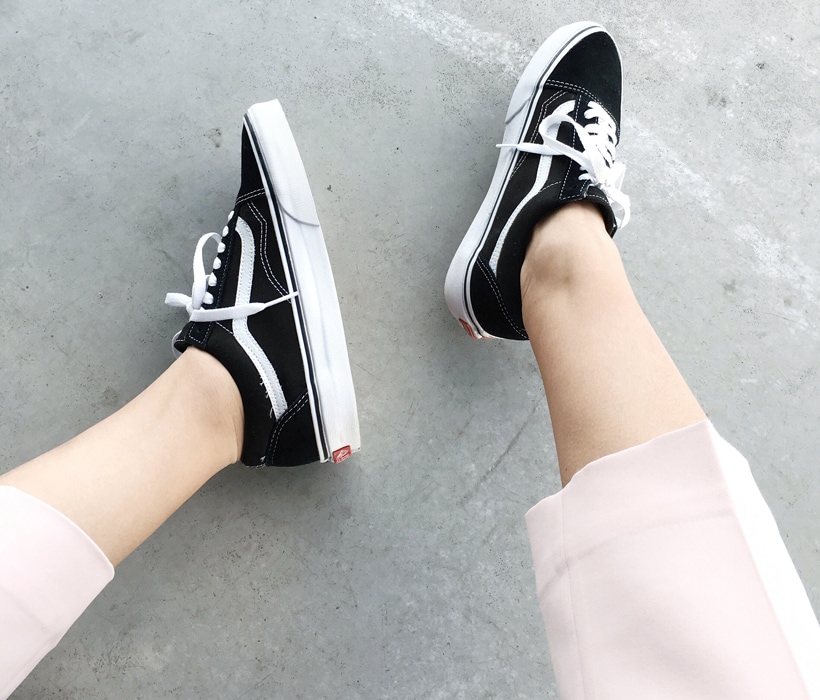 @chloealyshea
Another easy to achieve snap means getting down to the ground. Like the first, you want a good choice of floor, and to position your kicks so that you're showing the best angle.
Dutch blogger Chloe, of
Un-Cluttered
, has perfected the minimalist sneakergram: "I like my sneaker shots to be very clean and minimal. First of all, make sure your sneakers are clean. Nothing's worse than having muddy outsoles or little stains. Just try different angles and don't be afraid to sit down on cold floors or pose from weird positions (upside down, hanging on rails or take your shoes off and put them somewhere). But always make sure the picture is sharp. Take your time to look around and use the surroundings like cool corners, walls or stuff you see on the floor.
For the editing process I always use the VSCO app (filter S2 / the cleanest one), and do some adjusting with brightness, contrast, highlights and temperature in the Snapseed app afterwards. With Snapseed you can make very precise changes! And to finish it off, don't forget to sharpen your sneakerpost once all the other editing is done."
Box fresh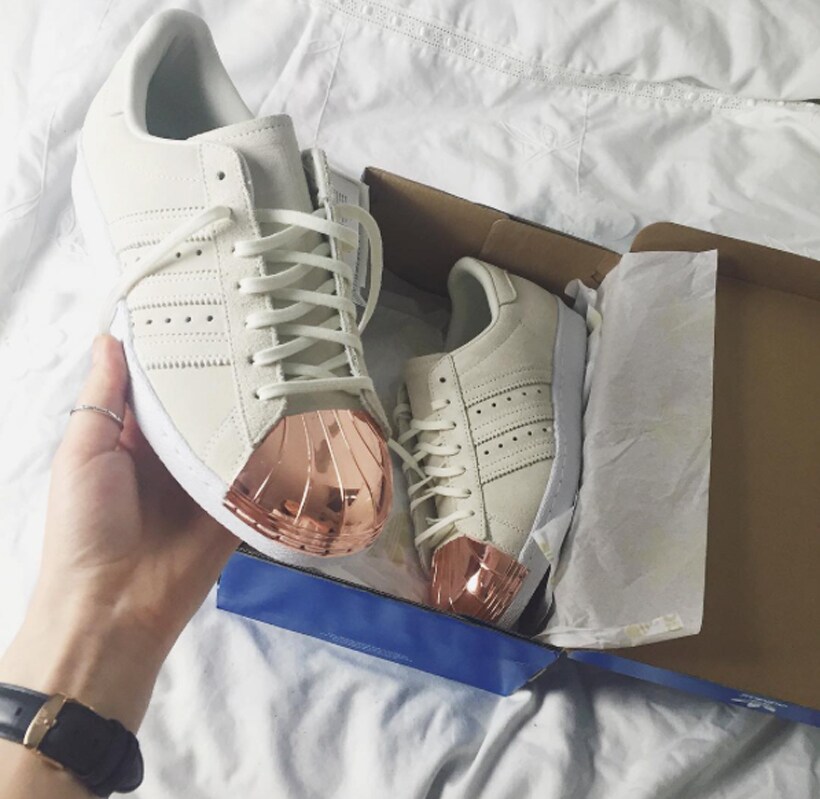 @georgieonthewall
Get a snap in before they've even left the box. The bedsheets add a "keep it cozy" touch.
One above, one to the side
@juicegee
You can take this one further and keep one shoe on-foot, with one off-foot and placed to side, and you've recreated the "Ronnie Fieg". A popular sneaker pose on Instagram, if gives a two-for-one look at the kicks.
Jess, of sneakergirl blog
The Unisex Mode
, works a new pair of sneaks every week over on Instagram: "When I take a new flick of my shoes I check what my last Instagram post was; I like a bit of movement with the poses, so it's never the same next to each other on the feed. I like light backgrounds, or backgrounds with a cool pattern or texture. Whenever I shoot from above I always try to angle my foot so you can properly see the shoe. I'll roll up my trousers, as it breaks up the image a bit, and I like to show some tattoo because it gives the image more interest. If the lighting isn't great then I'll turn to VSCO for a filter to brighten the shot."
Outfit details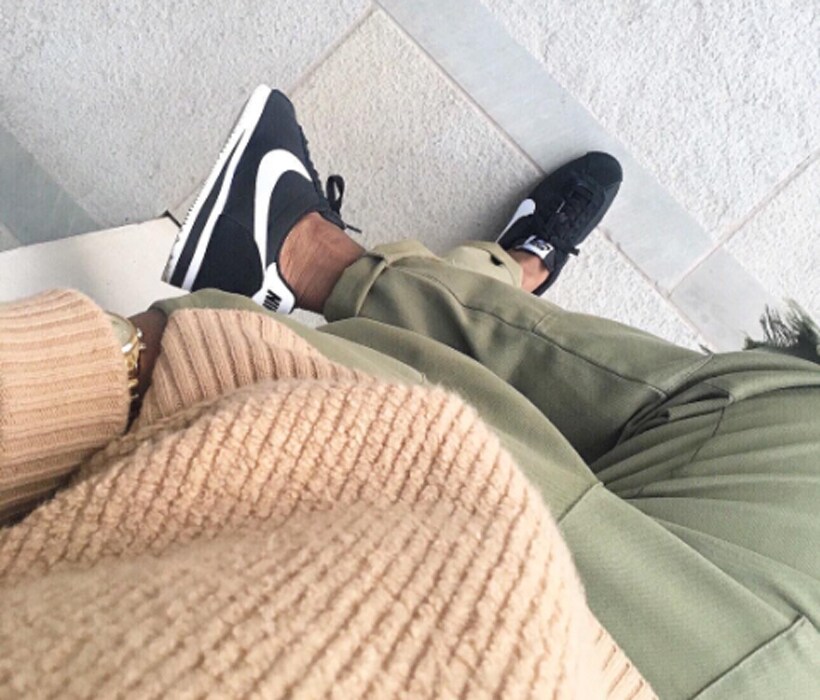 @ayogabriel
It's not always just about the sneakers, and those outfit details add a nice touch to an image.
Show your surroundings
@t.mcfly
It's not enough to go somewhere cool these days, you have to show that you were there on social media, and if you can, fit in your latest cop.
Parisian in London, Thierry, knows how to take a sweet sneaker photo for the 'gram: "I always try to get on-feet shots of my trainers in unique locations with an interesting background. Once I choose a location then I always try and take it in daylight, as that's always the best. I play with my phone's camera focus so that the shot is looking good, with the right lighting on my feet and the background."
Flip the view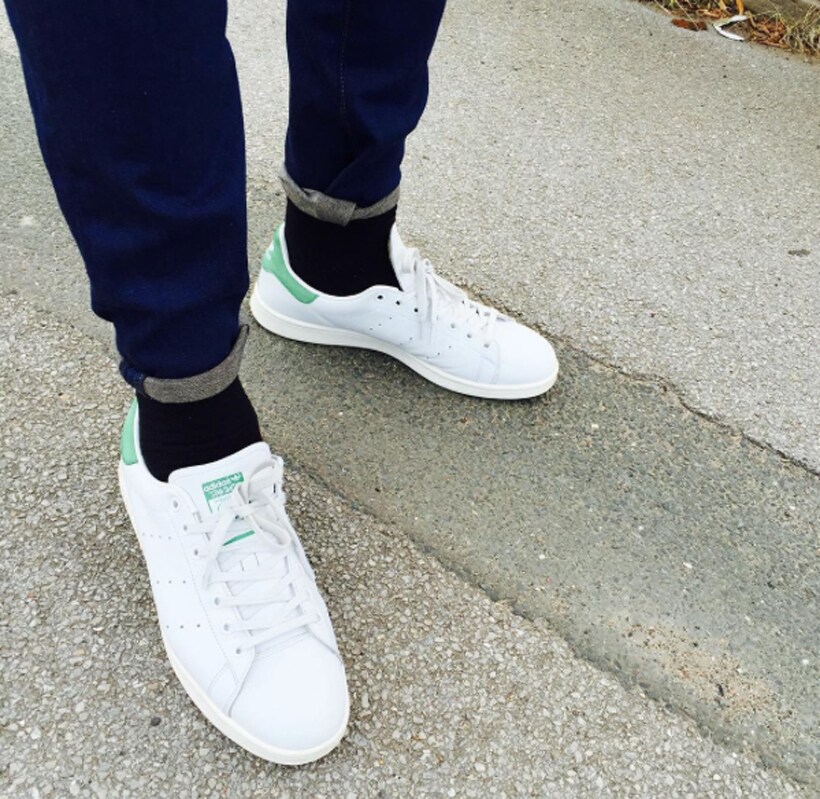 @hiiitower
If you can't get the shot you want, then improvise. Take it from above, flip the image in the editing process, and you've got a whole new view.
We want to see your shots of your Footasylum pick-ups. After you upload your snap tag us @footasylum and use the hashtag #WeAreFootasylum for a chance to be featured on our Instagram page