When it comes to
festival fashion
, it's safe to say that you can throw on pretty much anything and you won't feel out of place. However, the key to the perfect festival look is to maintain your own sense of style. Festivals are all about taking your own unique style and revving it up a bit, while still celebrating your individuality. It's you, just a free spirited version (i.e. more likely to crack open a can before noon).
Open any glossy magazine and you'll be told that the perfect festival outfit is all about those boho vibes, but here at Footasylum we say that urban wear is just as much of a festival fixture as your wellies. Who says you can't rock some street style in front of the main stage?
So throw away the flower headband and leave that floral maxi on the rail where it belongs - here's the Footasylum guide to blending the streets with the fields.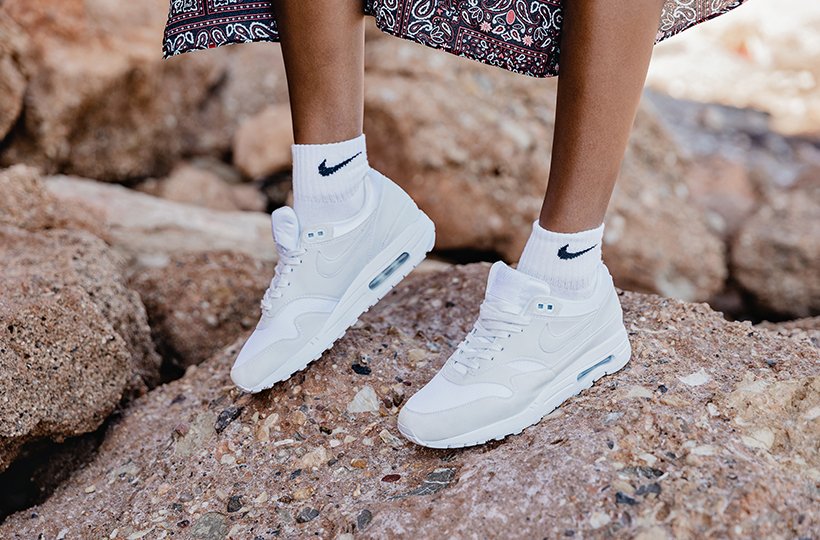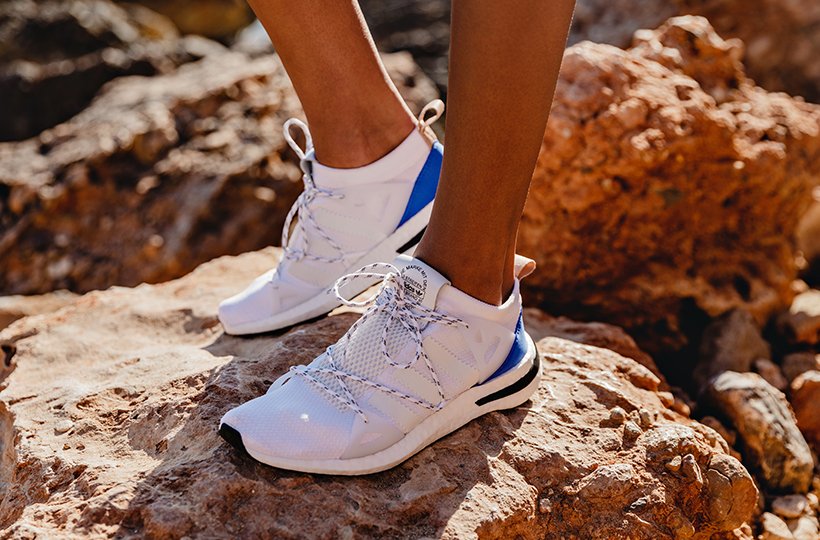 The Sneakers
If you're lucky enough to have a dry weather forecast for your festival, some retro-esq sneakers are a must. Trainers are the perfect footwear choice for a festival - they're stylish, comfortable and cool - no effort required.
The Nike Air Max 1 is the ultimate festival sneaker. It's the original Air Max, and its classic design and unrivalled comfort means you'll stay fresh when trudging from stage to stage and dancing til dawn.
For a more lightweight option, choose the adidas Originals Arkyn. This shoe takes inspiration from the vintage styles of yesteryear, and its sock-like fit and full-length boost midsole means it's ideal for keeping your feet comfortable when you're on them all day long.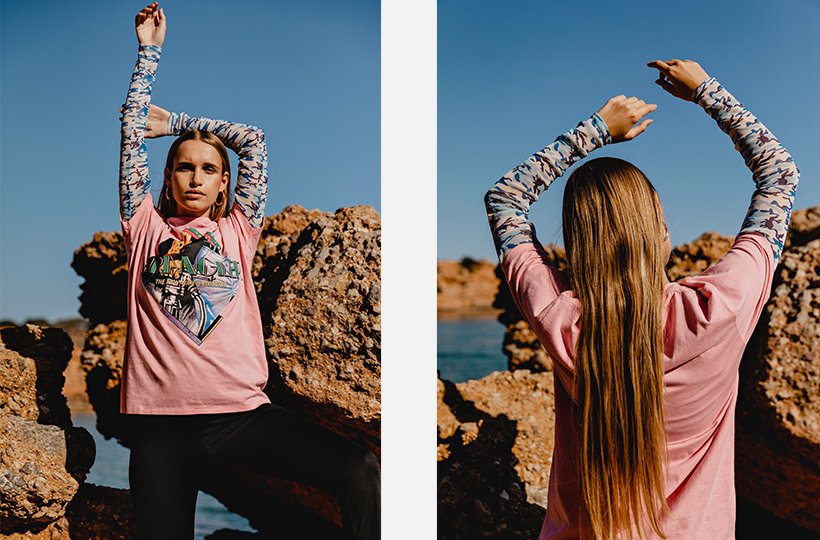 The Layers
Festival weather may be scorching during the day, but once the sun goes down you can bet your last beverage that the temperature will plummet. Keep off the chill by adding some layers - we love channeling some 90s vibes by layering a long sleeved top under a t-shirt.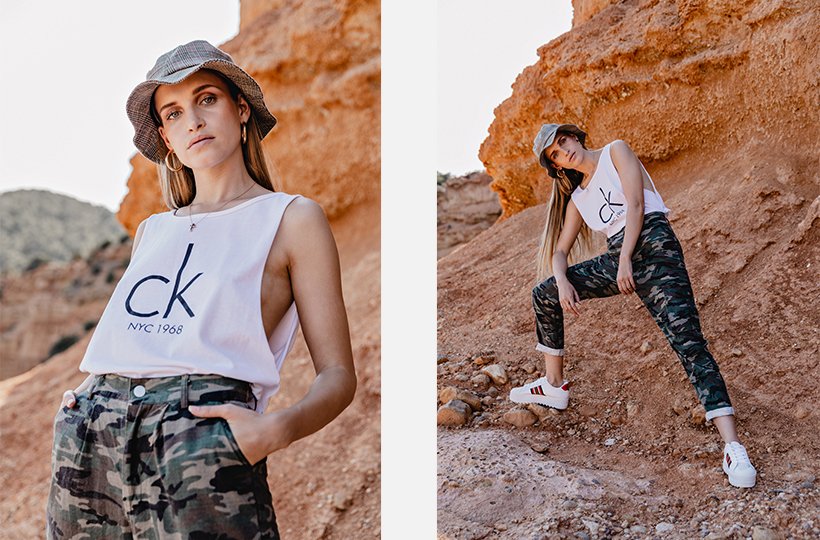 The Camo
Camo prints mix fundamental urban style with a huge dollop of IDGAF attitude, meaning that these pieces lend themselves perfectly to the festival scene. The trick to pulling off the camo trend is to not overdo it; mix a statement camo piece, like a pair of cargo pants or jacket, with an understated tee and a pair of white kicks for to get the camo look right.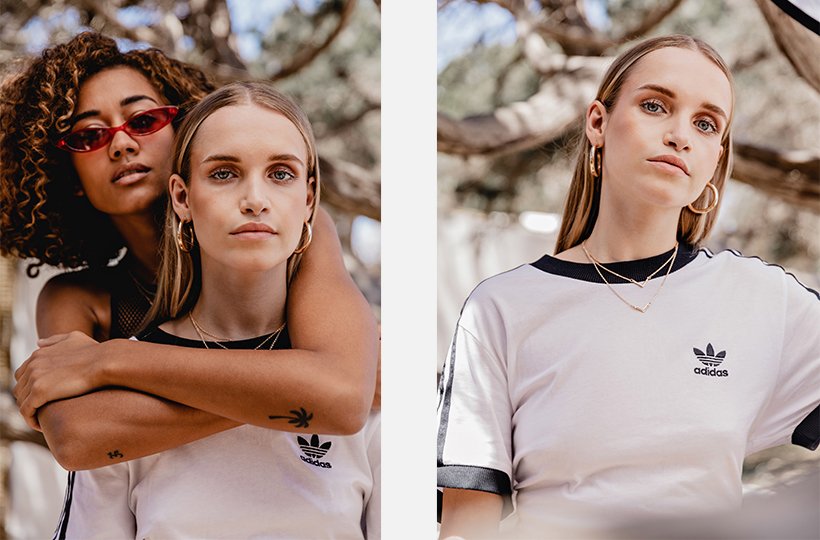 The Tees
A classic t-shirt will never go out of style, and the adidas Women's 3-Stripes Tee is a streetwear icon that's made for bringing some retro sportswear vibes to festivals this summer. Team with some adidas shorts and low-top sneaks to serve some serious looks on the fields.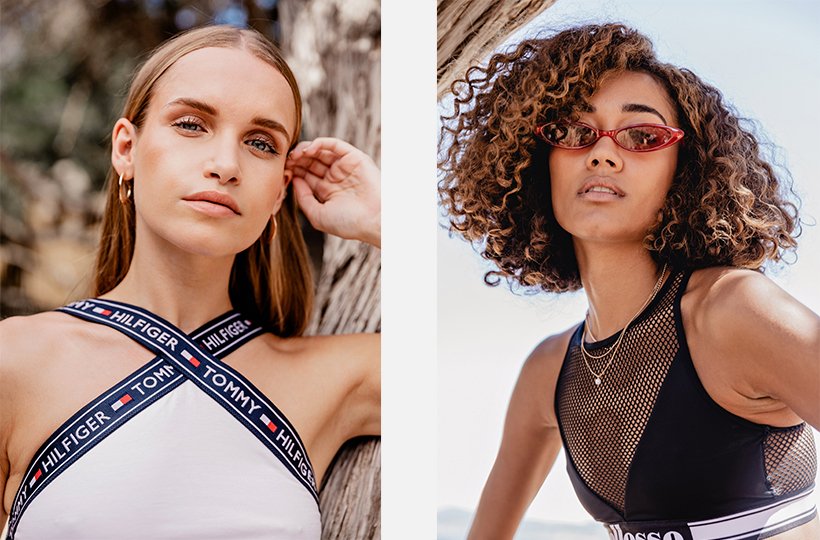 The Bralettes
Forget the bikini top and pack a branded bralette for fearless festival style - we love these pieces from Ellesse and Tommy Hilfiger. Team with a pair of mom style jeans or camo trousers to nail those 90s hip hop vibes.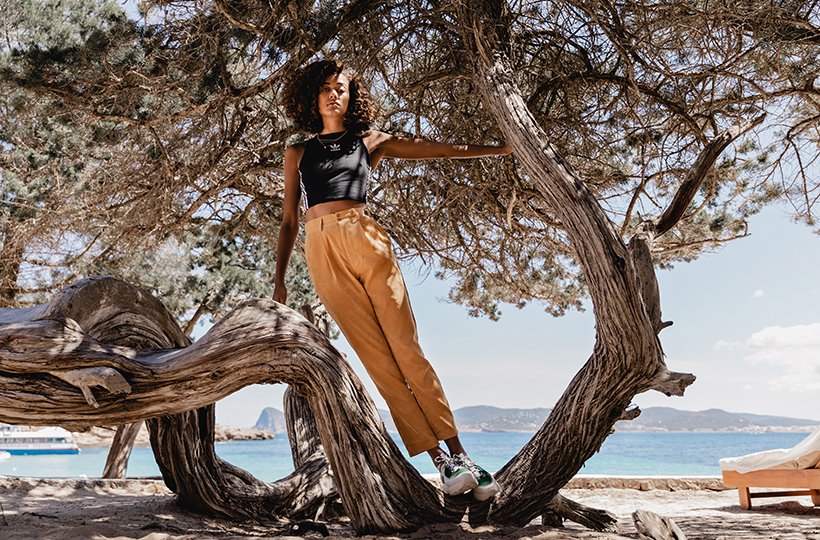 The Trousers
They might not be the most obvious choice for a festival, but swapping your denims for corduroy trousers can actually take your look from basic to baddie.The Daisy Street Women's Cord Trousers look great rolled up with sneakers or tucked into wellies. Pair with a plain white tee and an oversized denim jacket to maximise your style impact.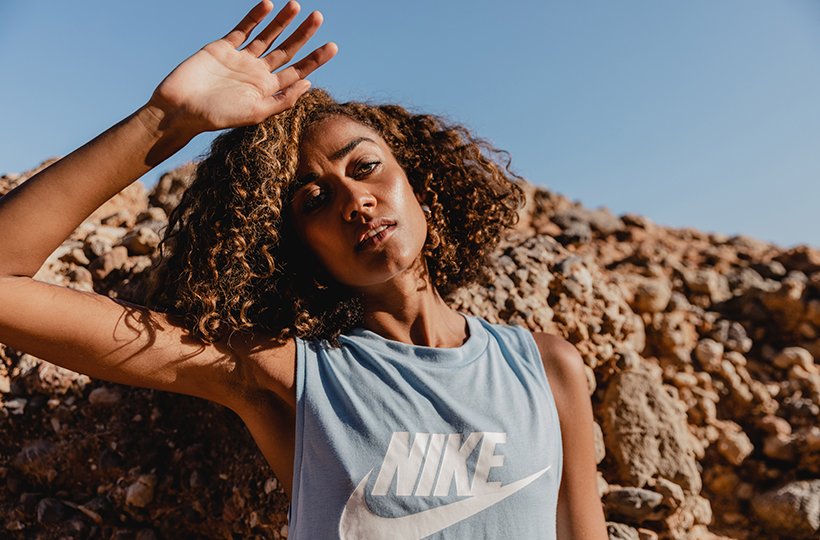 The Pastels
Pastels don't have to mean girly. Leave the flower headband at home and get your pastel fix from your apparel instead. The Nike Tank Top Dress in Leche Blue looks on point when teamed with white logo socks and all-white sneaks. Layer up with a windbreaker for a unique festival look that'll take you from days in the fields to nights in the rave tent.
Keep up to date with the latest Footasylum news and style tips - visit
The Lowdown
or get left behind.