Cortica's classic silhouette has been updated with
a fresh look for the summer
season.
Keeping the same minimalist deconstructed design, the Infinity has been
stripped back
to its bare essentials and built back up again. Featuring a new ventilating upper that has been moulded to a streamlined EVA lightweight sole.
The built in ventilation system uses the movement in your feet to draw air through the front vents, which then diffuses over the foot and flows out through the back mesh panel.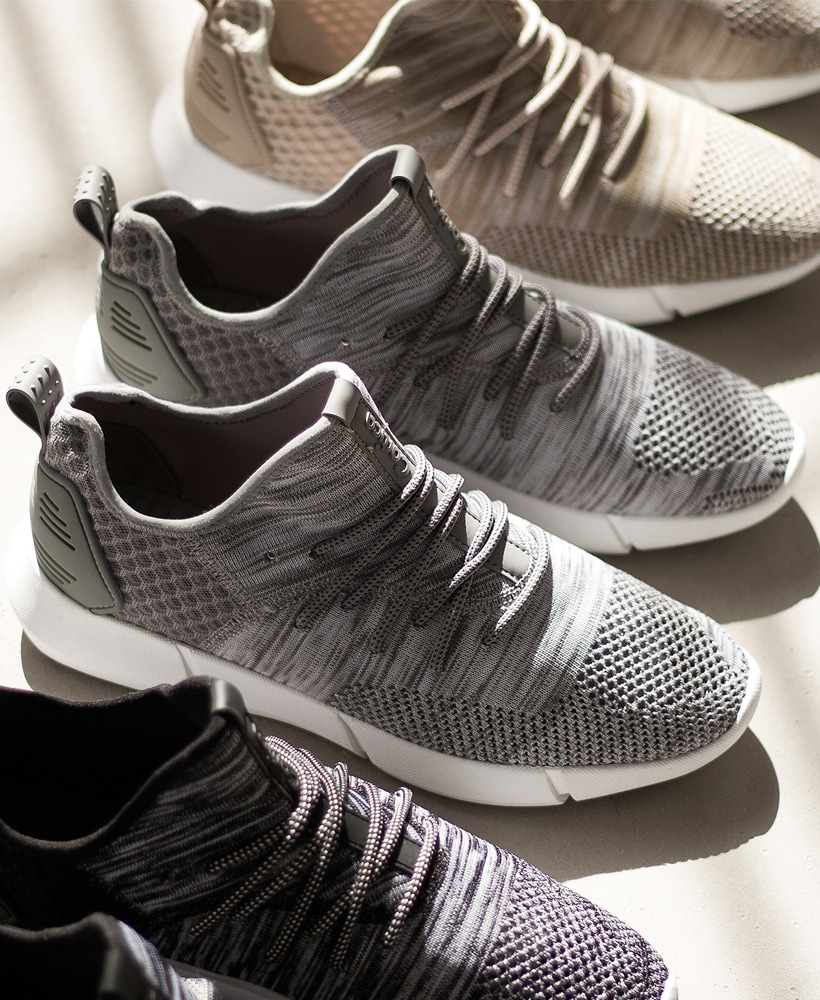 The intelligent design of the Infinity means that the faster you move the more efficient the system is, keeping you cool in all situations.
The sock-like fit of the upper has been made in a woven knit material, and is available in three neoprene designs. Painted in a palette of earthy green and grey tones makes the Infinity Cult Summer trainer perfect with any get up.
Don't break a sweat,
cop your pair now.