While Christopher Bailey's final Burberry show took the majority of the London Fashion Week headlines, we took to the streets to snap the best looks from the week's attendees, charting the trends making an impression with the industry insiders, influencers and London natives.
Be warned, there's some serious outfit inspo below and we take no responsibility for feelings of envy or unquenchable urges to spend your rent money. Enjoy.
Puffer Jackets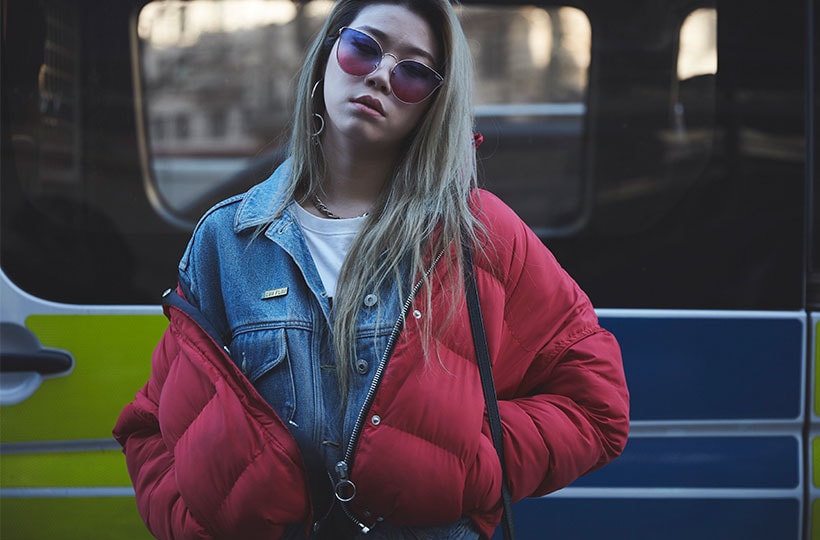 Puffer jackets
have been one of the biggest beneficiaries of the recent 90's revival and they're showing no signs of being down and out.
Oversized, cropped silhouettes made the puffers at LFW snap-worthy, with this one from Supreme with taped detailing bringing all the right kinds of heat.
Accessories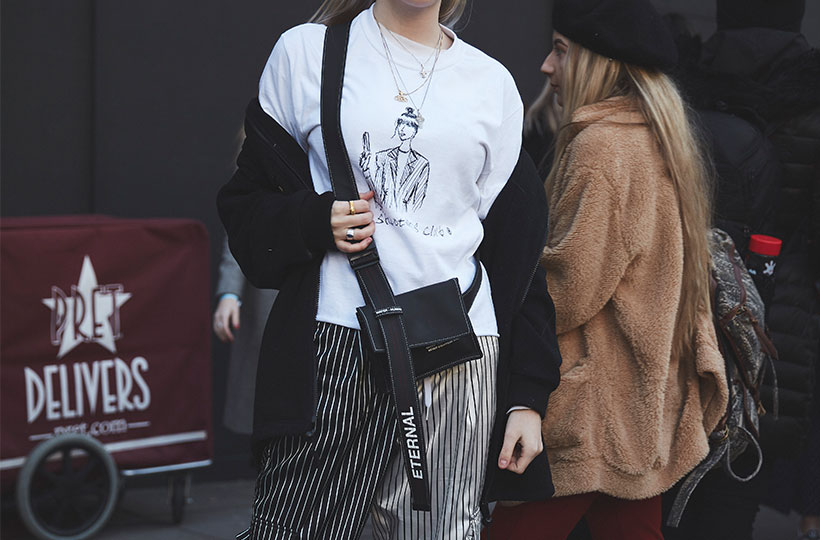 Combinations of accessories took street style fits to the next level.
It might still have been puffer weather, but the British winter chill couldn't take the shine away from some seriously cool frames. Always staple accessories, LFW saw a lot of
bags
and sunglasses shrink, focusing more on shape and colour. Cross-body bags are still our favourite way to carry the essentials, with bum bags taking a very close second.
Colour poppin'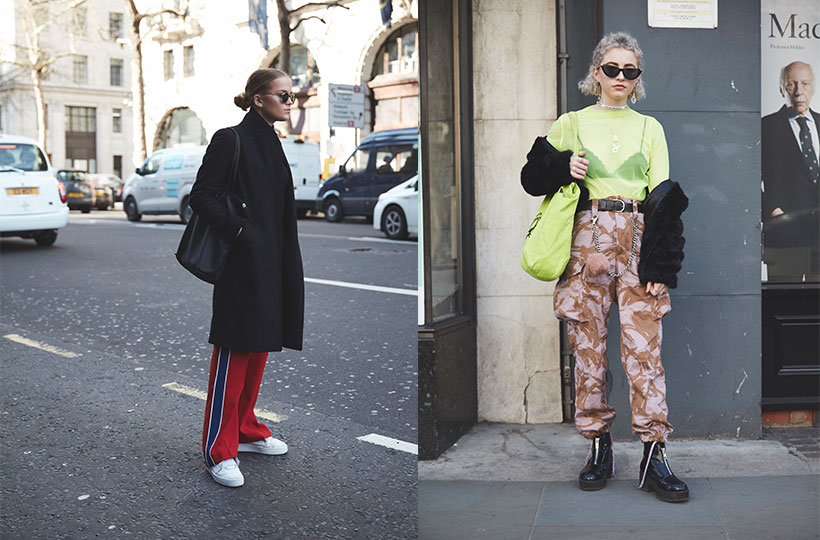 Black is cool and everything, but graduating to vibrant pops if colour is cooler. Playing with statement shades takes more planning that throwing on the all-black uniform, but if these shots are anything to go by, it's well worth the time investment.
Vintage sportswear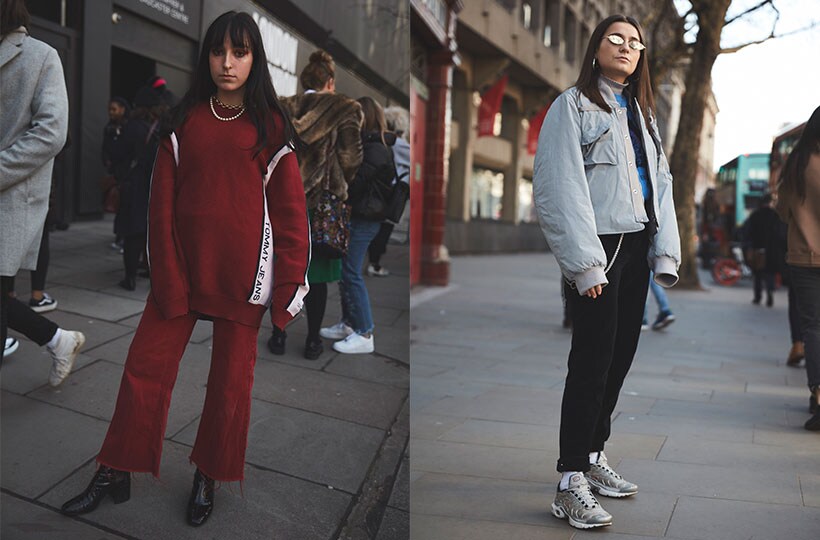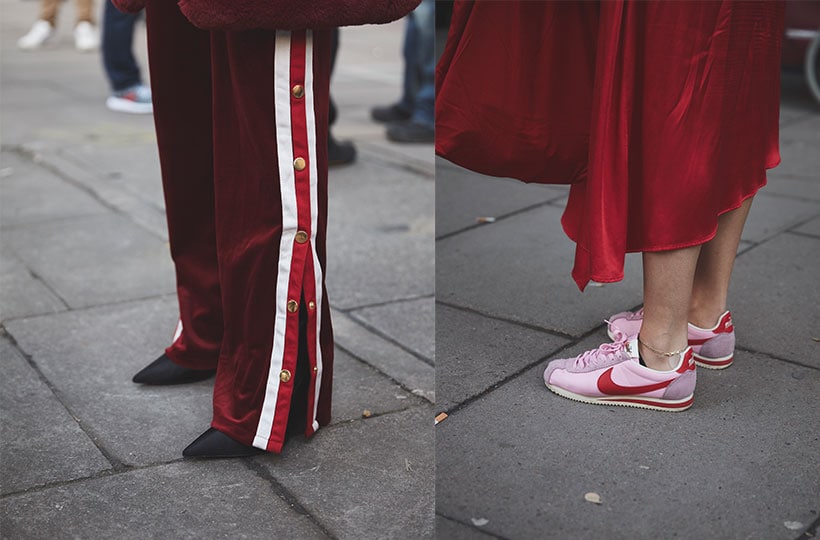 Another beneficiary of 90's nostalgia is bold graphics and colours finding their way back into sportswear. Retro inspired sweatshirts from
Tommy Jeans
and
popper pants
mix just as well with high-end items as they do in head-to-toe sportswear looks.
Statement sneakers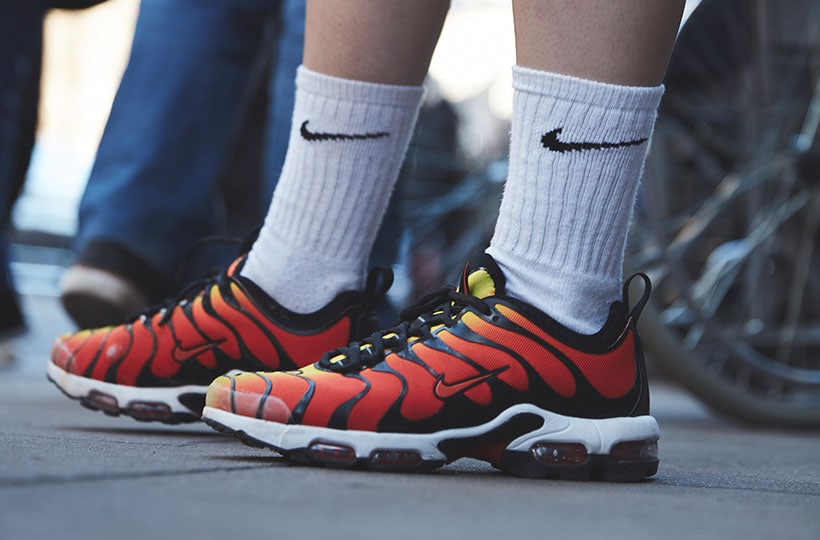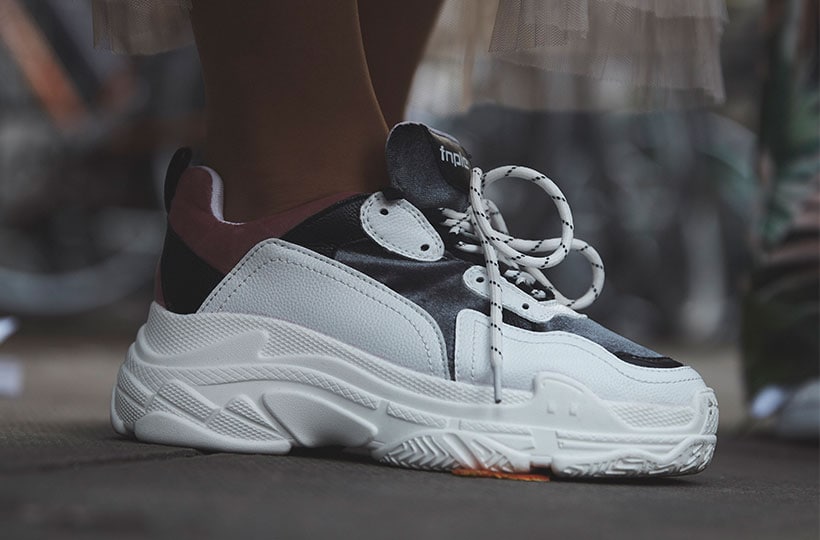 Statement sneakers are still the must-have items. The Dad shoe trend is still in full swing, and if you're a fan of chunkier silhouettes, Balenciaga are still providing the ultimate grails.
Air Max
classics like the
95
and TN give your feet extra volume without having to go hungry for the rest of the month.