Making waves in streetwear since 2014,
Hoodrich
is a must-have brand in every collection.
Built on a passion for underground streetwear and music, the latest drop from Hoodrich is more than just clothing - it's a lifestyle.
Our latest Hoodrich campaign builds on the brand's ethos of 'from nothing to something' and features one of the UK's leading pioneers of drill - Blanco.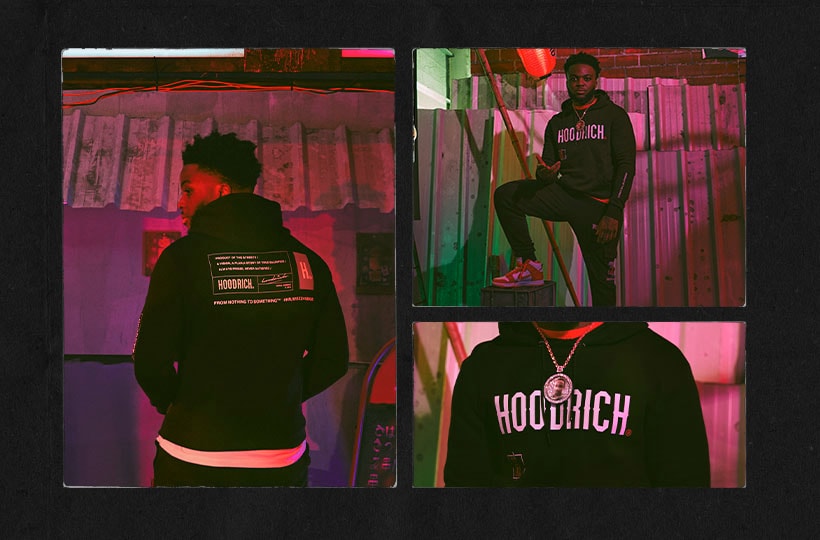 Inspired by 50 Cent, Biggie, Dizzee Rascal and Skepta, Blanco discovered a love for music at a young age and began penning his own rhymes from the age of 15.
Meeting the members of Harlem Spartans at a local youth centre in Kennington Blanco joined the group and began to put Kennington on the map with iconic tracks like Kennington Where it Started and Kennington Bop.
Now a solo artist and with almost 900,000 monthly listeners on Spotify Blanco has continued to grow his career with tracks like Shippuden, Pull Up and Vancouver.
Embrace the ethos of 'from nothing to something', with the latest drop from
Hoodrich
. Featuring tracksuits, t-shirts, coats and more.