Created to represent 'the good life', the
Tommy Hilfiger
logo embodies what Hilfiger envisioned for the brand: nautical, clean, classic and fun. The logo was inspired by flag semaphore, designed by combining flags that represent Hilfiger's initials T, J and H to create the distinct logo.
Born in Elmira New York, Hilfiger's career in fashion began as a high school student in 1969. With just $150, he opened a small chain of stores called the People's Place.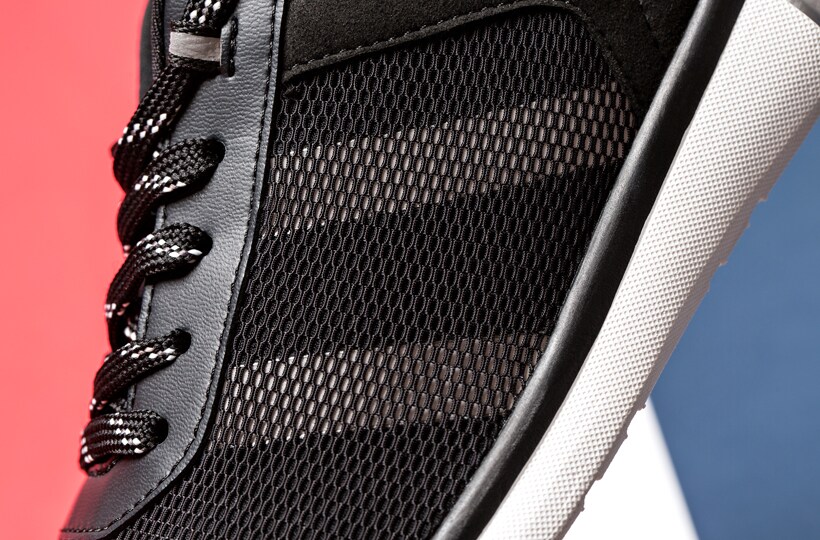 His aim was to bring 'cool big city styles' that inspired him from New York City, and make them available to his friends in upstate New York.
In 1979, Hilfiger moved to New York to pursue a career as a full time fashion designer.
It was there that he caught the attention of business man, Mohgan Murjani. Murjani was looking to launch a men's clothing line and thought that Hilfiger's entrepreneurial background gave him the ability to approach men's fashion in a unique way.
Hilfiger released his first signature collection in 1985 by modernising clothing classics with updated fits and details. Since then Tommy Hilfiger has cleverly combined his following collections with a relaxed youthful attitude.
Featuring a range of stylish sports sneaks, check out the latest
Tommy Hilfiger footwear drops
at Footasylum.