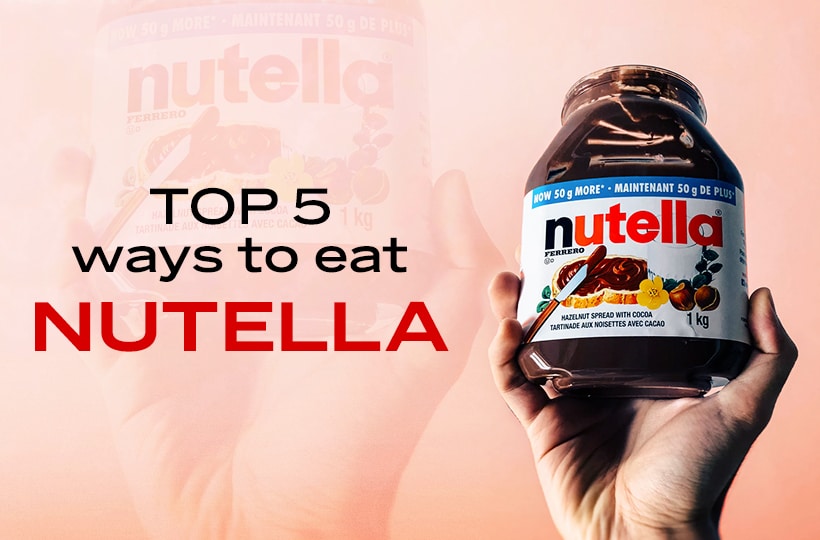 Nutella. The food of the gods. Of course it has its own day, why wouldn't it? This iconic chocolately tub of loveliness is always there for you in times of need. Break up? Nutella. Bad day? Nutella. Failed an exam? Nutella. Ill? Nutella. It's got you covered.
Here are five ways to best enjoy Nutella today.
On a pancake
A somewhat traditional way of indulging in Nutella is with a nice pancake or crepe. Slather on a nice thin layer of the good stuff to jazz up your treat or go all out with a big dollop, some ice cream, some fruit, some sprinkles… the lot.
On toast
A great way to make a simple and boring piece of food delicious. Who wouldn't want chocolate on their toast? I can't think of a better way to start the day.
In a donut
Not one for the calorie counters, but if you haven't tried a Nutella donut yet then where have you been? This is the epitome of sickly goodness. So good that you absolutely have to eat the whole donut in one sitting.
With fruit
If your body is a temple but a temple that deserves a treat, lucky for you Nutella goes great with strawberries and bananas. Add as little or as much as you like to get your perfect fruit to chocolate ratio.
On a spoon
If all else fails, just go straight in. No airs or graces, dunk the spoon and get stuck in.