When the boot originally came out,
Timberland
wasn't Timberland. In 1973 the Abington Shoe Company introduced a fully waterproof leather boot, one of the first of its kind. Comprising of full-grain nubuck leather and thick rubber lug soles, the yellow boot was an instant classic. They called it the 'Timberland'.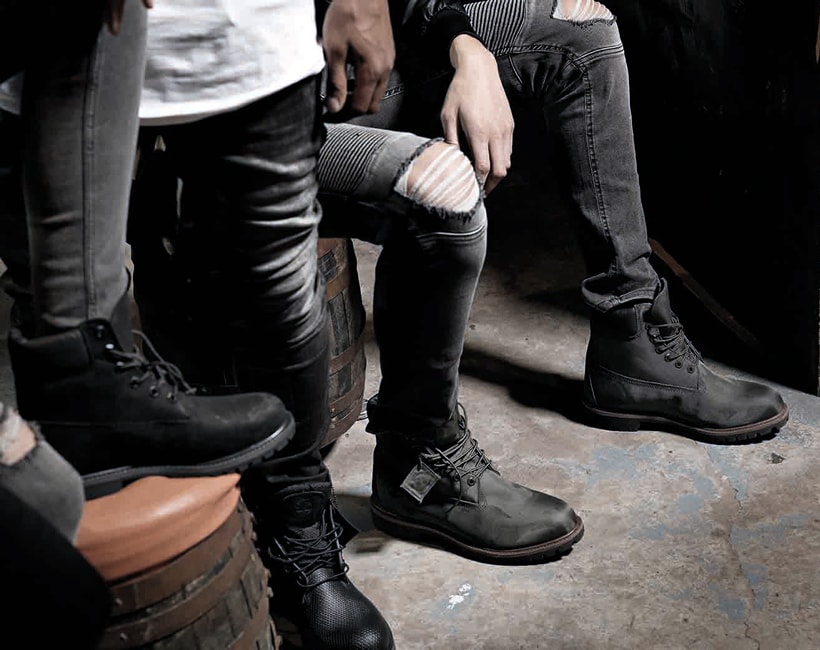 The brand didn't set out to create an urban icon. The 'Original Yellow Boot' was made for a working class New Englander, but today you can't talk about hip-hop style without mentioning the 6" style. The boot was made to be functional and reliable, not stylish or on-trend, but that's the ironic reason behind its success.
The story goes that the first "urban" buyers of the Timberland boot were guys in New York who spent their days and nights on the streets. They needed good footwear to keep their feet warm and dry. Determined to up their credentials as hustlers, the city's big rappers copied the look, and soon the boot was on everyone's feet. Tupac, Biggie, Wu-Tang… anyone looking to up their street-cred had a pair of Timbs.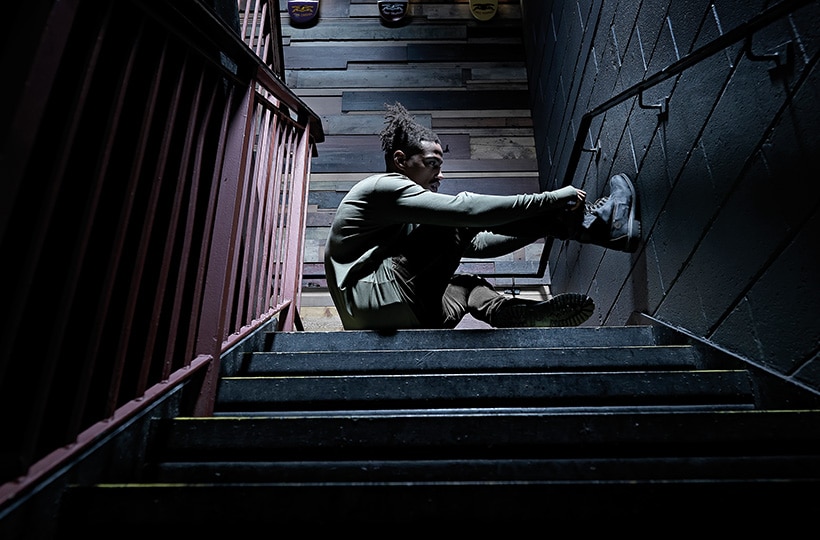 Even though it was making huge business, Timberland wasn't initially a fan of the new association between the boots and urban culture. The brand wanted to stick to its blue-collar roots, but the association was unavoidable. By 1985 a million pairs of the boots had been sold, and we're talking about the days way before the Internet. It was a big deal.
Sales tripled in the '90s thanks to hip-hop and urban culture. At that time, Timberland sold more 6" boots than Nike sold Jordans. The boots were so in-demand that brands like Nike and adidas began selling outdoor boots to compete. The '90s were all about the Timberland boot. Rap duo Mobb Deep and rapper DMX wore the boots in their music vids; Biggie even mentioned the brand by name in his 1994 track 'Suicidal Thoughts'.
The relationship between Timberland and hip-hop culture is completely different today. Eventually the brand embraced the urban association, accepting that there was no way it could deter the consumer from that demographic. They began to collaborate with popular streetwear brands, and seeded products specifically to rap artists.
In 2015 Timberlands are worn both for fashion and function. The reputation of the boot as authentic and reliable still stands, but the relationship between Timberland and hip-hop is now so ingrained it's impossible to imagine the brand without it.
Timberland: The Original Trail Blazer. Shop
the full collection
of Timberland boots online now.