As part of our continued efforts to be net carbon zero by 2030, we have recently joined the Make It Wild project.
Make It Wild is a family run project simply born out of a love of nature and wildlife and a desire to actively preserve it. The family began by purchasing a plot of land and planting an initial 20,000 trees. Fast forward to today and the land is now thriving with wildlife and rare flowers, helping to protect nature and encourage businesses to offset their carbon footprint.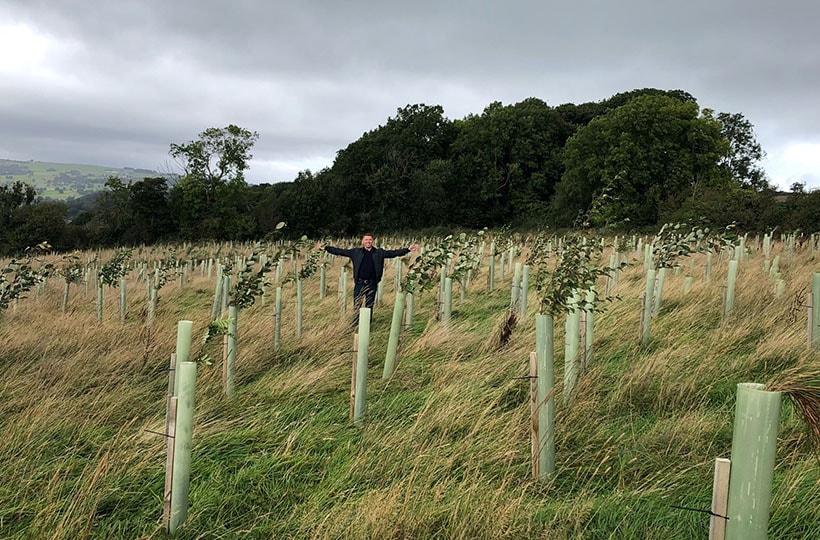 This month, Footasylum has offset 1,630 tonnes of carbon dioxide through planting 445 trees in the north Yorkshire nature reserve which you can see above! We want to help spread the word of these simple yet affective steps we can all take to help protect our environment and are hoping to get our staff down their amongst the trees to learn more about the benefits of living a more sustainable lifestyle.
We have also taken steps towards having a fully electric/hybrid fleet. Currently approximately 70% of our logistics journeys are fuelled by biodiesel and our aim is to have a fully electric/hybrid fleet by 2025.
To find out more about our sustainbility journey and our goals, visit our
sustainability
page.