The future is here and it's rubbish.
After the initial VaporMax 2020 launch on the 23rd July, two
new colourways
will be dropping on Thursday 6th August at 8am.
Initially unveiled as part of the Tokyo Olympics pack, the latest iteration of the
VaporMax
line may not be releasing in the midst of the hallowed 5 rings, but it's future-facing design takes the best of the previous VaporMax models, and adds brand new sustainable and inclusive features that break new ground in Nike's mission for a circular sneaker economy at a time when social responsibility trumps athletic performance.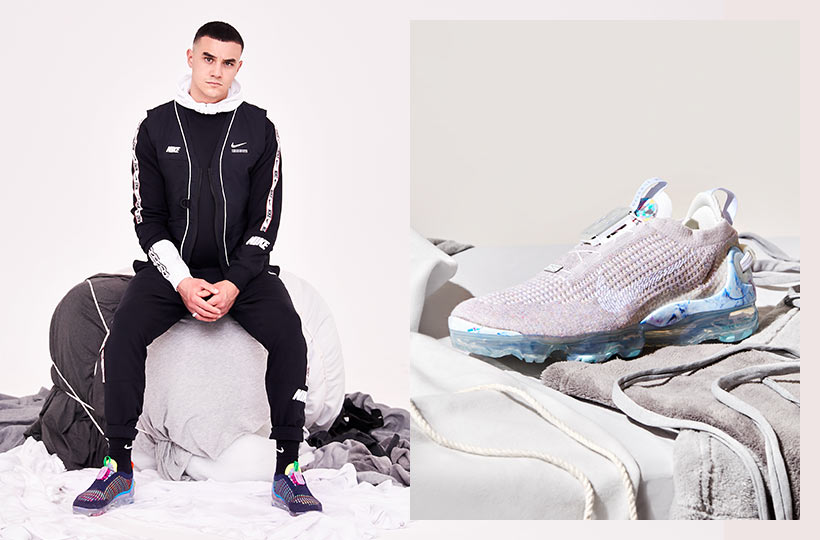 At first glance, it's a shoe that fits the VaporMax DNA, an unapologetically futuristic silhouette with a knitted upper and polarising, technology-led accents. Look closer though, and it's a brand-new sneaker that builds on the successes of VaporMaxes past, and builds towards a brighter future.
The VaporMax 2020 updates the now-iconic Air Unit, this time round it's lower-profile with a more organic layout, peppered with Nike Grind outsole on high-impact areas. The unit itself is made up of a minimum 75% recycled TPU, proving that even at the highest level, performance technologies don't have to be wasteful.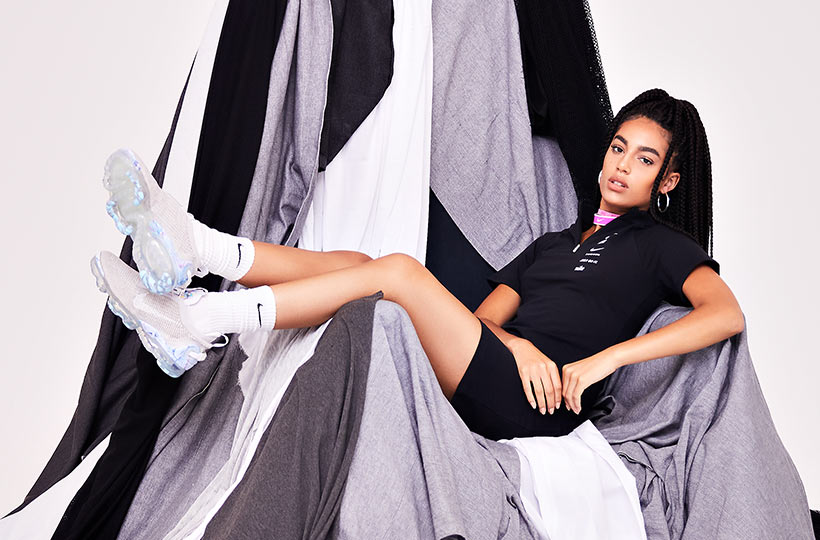 FlyEase takes different forms across different models in the Nike stable – in the VaporMax 2020's case, it looks like a mix between the slip-on Vapormax Moc, and the Nike Adapt auto-lacing line (just without the 'auto' part). Pulling on the heel tab tightens the cords on the forefoot, and pulling the tongue tab releases them – it's lace less innovation everybody can get into.
The application of FlyEase and recycled materials on a flagship model is what makes the Vapormax 2020 a big deal – it's not the takedown of another shoe, it's not an alternate option of a more traditional mass market sneaker, it's not a gimmick. It's a huge step forwards in 'Move to Zero': Nike's journey towards zero carbon and zero waste to help protect the future of sport.' Where the Space Hippie explicitly told the story of new recycled materials, the VaporMax 2020 uses the same tech as part of larger concept. It's not sustainable tech for sustainable tech's sake, its normalising the use of these materials - elevating them, even – in a sneaker that has huge cultural and mass-market appeal.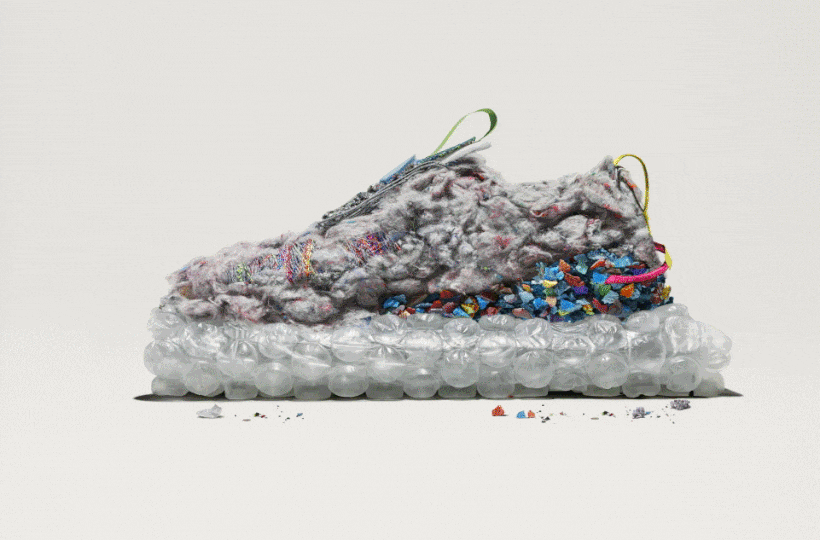 Before one of the craziest years in living memory, the Oregon sportswear giant were developing the 'new normal' – where the cost of hype isn't excessive waste, and performance doesn't come at the expense of accessibility. The VaporMax 2020 is the start of a new cycle.