After the release of the
VaporMax 2020
in July, Nike's mission to 'Move to Zero' has officially reached the brand's clothing.
Here at Footasylum we love streetwear as much as we love the planet so we're super excited to share the
Nike Zero
apparel range with you as part of their journey towards a zero-carbon and zero-waste future.
As well as looking on point, the Nike Zero
hoodie
,
joggers
and
t-shirt
have all been created with a blend of at least 75% recycled and organic fibres.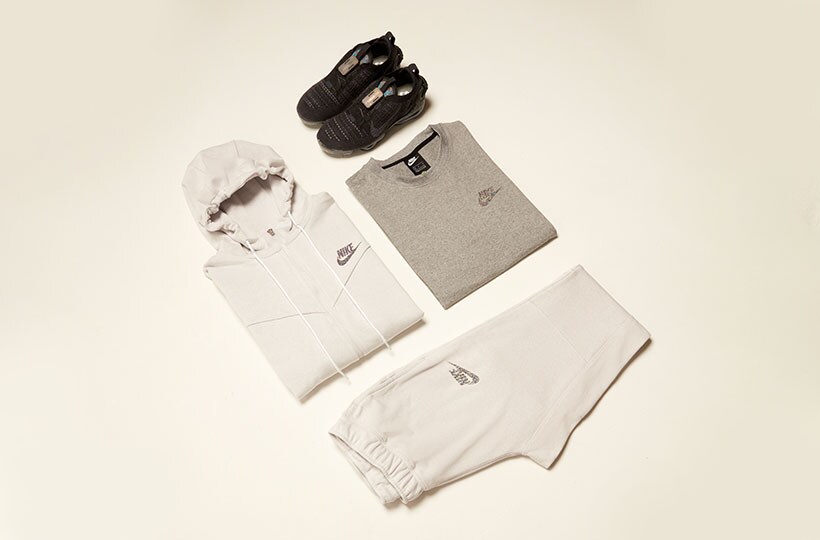 The fleece of the hoodie and jogger features a pre-industrial waste yarn which has been made from shredded scraps and carries a multi-colour flecked look on the inside of the fabric. From the outside, the fleece looks exactly how you'd expect a
tracksuit
from the Swoosh to look.
Beyond the recycled materials used to create the Nike Revival collection, there are other key elements of the capsule's design which go above and beyond just using recycled fabrics.
Nike has reduced waste on the cutting floor thanks to its pattern efficiency. By working with squares and triangles less material ends up in the scraps and helps each garment meet at least a 90% marker for efficiency.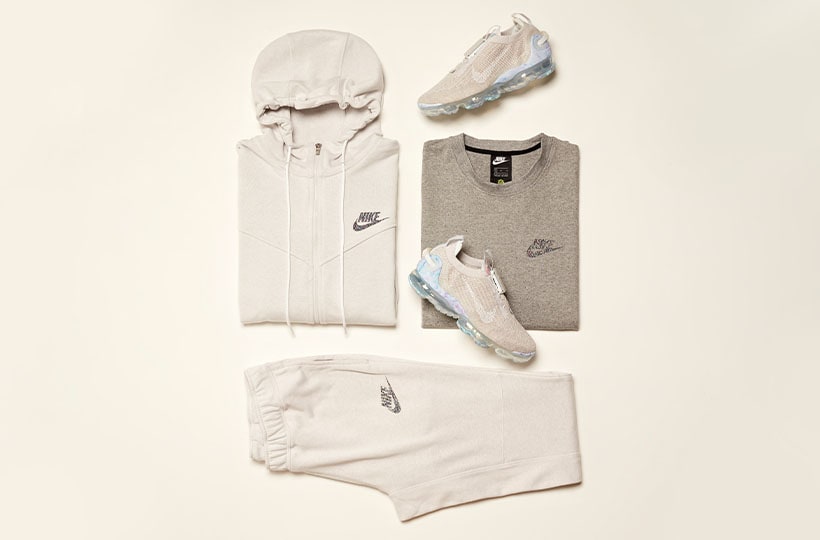 By using undyed fabric Nike have also reduced their water use which is traditionally used in the dying process and it also gives the collection a fresh greyish hue which is easy to wear and style.
Everything down to the graphic Swoosh on the chest of the t-shirt has been given the Move to Zero treatment. To create the graphics Nike has used Nike Grind materials.
Don't know what Nike Grind is? Prepare to be amazed. The Swoosh has begun to use recycled athletic footwear and surplus manufacturing scraps to brand their apparel.
So if you want to look on-point whilst also saving the planet, the Nike Zero collection is the perfect streetwear to add to your wardrobe this season.