Having gained his nickname as the youngest of his friends, Yungen is one of the latest success stories to be born out of South London.
After his track 'Bestie' with Yxng Bane climbed to number 10 in the official charts last year, Yungen became synonymous with his honest, street-inspired lyrics – quickly growing into one of the most watched musicians of his genre.
We caught up with him on set of our shoot to get his thoughts on life growing up, his motivations, and his thoughts on the new
Nike Air Max 270.
How do you think the shoot's going so far?
Yeah, it's been really good. We're just on to the second look now, it's been fun so far – I've got my boys with me too so it's been good.
Can you tell us a bit about where you're from?
So, I grew up on an estate in South London. It was cool man, at the time when you're growing up as a teenager on an estate, you really enjoy it. People make out like it's such a bad area but really you just enjoy it and everyone becomes like your family.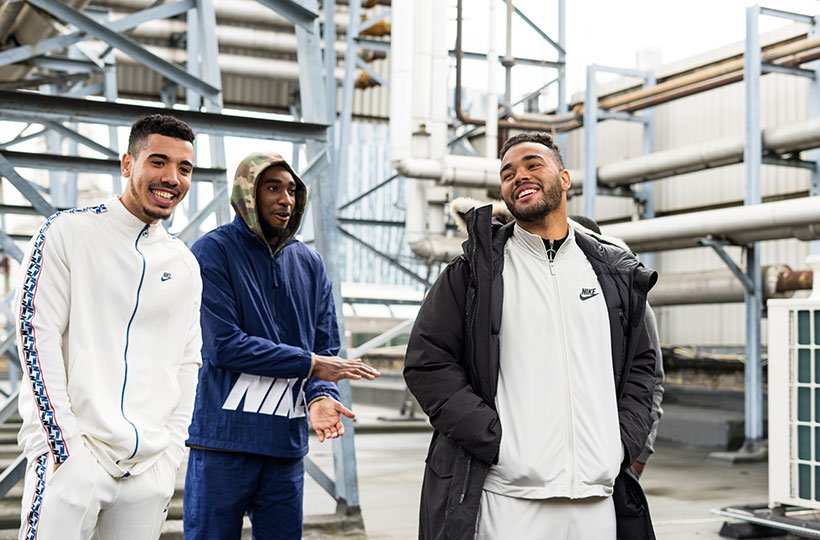 Growing up, how important was style and fashion to you and your mates?
Yeah, fashion and style were everything. Mainly, being a teenager on an estate, you have to have the best swag, the best clothes and the best trainers.
If you've got mash up trainers you're getting cussed none stop, so fashion was very important.
So, what did brands like Nike mean to you in school?
Well, Nike was definitely the brand for me when I was growing up. I remember when I used to wear my all black Nike trainers to school and got told off and sent home all the time – yeah, they were the thing.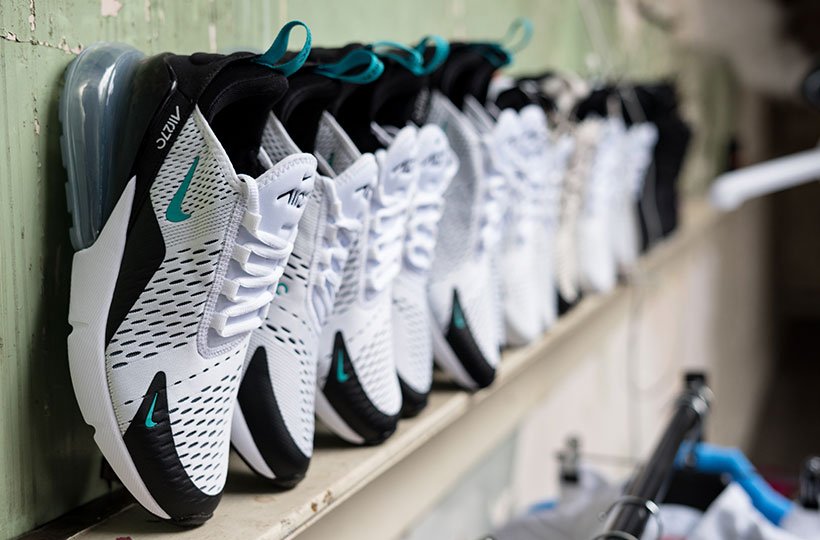 Fast forward to your career, what's your musical inspiration?
So, what inspires me musically is just everyday life – just living and experiencing new things. Seeing me and my friends go through different situations, that's what really inspires me to make music and write about certain things.
You've been writing music a while now, what keeps you moving and pushing forward?
Just being successful and trying to top everything that I've done before. When I first started, if you asked me what my goal was, I think I probably achieved that a long, long time ago, but every time you achieve a goal, you set yourself a new target and you see there's so much more you can actually do - when I first started I thought getting 100,000 views on YouTube was everything.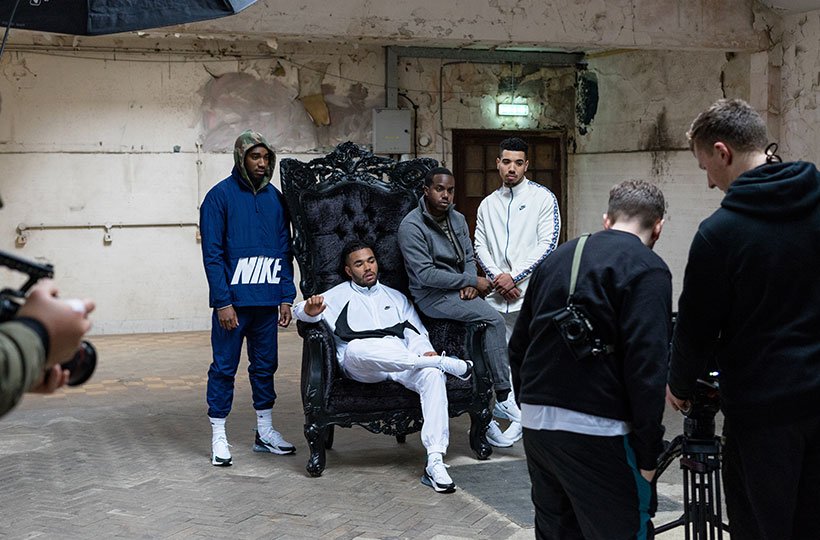 What's the highlight of your career been so far?
Probably my last single 'Bestie' going platinum that was a big, big thing for me.
If you could walk in anyone's shoes for the day, who would it be and why?
Probably Jay-Z, just because his life is so incognito. Like we know who Jay-Z is, we know how powerful he is and we know he's with Beyonce but we don't actually see a lot of his life like we do with most artists on social media. So yeah, probably Jay-Z.
Last one, what do you think about these Air Max 270s?
These are cold man, these are sick. I like the simplicity of them as well, like sometimes trainers go over the top but I'm a proper simple guy and I don't really like the loud stuff. They're very comfortable as well.
The Nike Air Max 270 are available now, click here to shop the full collection.